How to Season and Care for Your Grill Grate
Last updated on 6/16/2018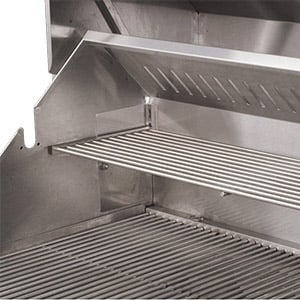 Season Your Grill Grate in 4 Simple Steps!
Nothing quite says "summer" like the smell of barbecue wafting in the air. But before you fire up the grill, be sure to assess the condition of your commercial outdoor grill. Is food sticking to your grill grate? Is rust starting to form due to high-volume outdoor use? Then it's time to season your grill grate - and we'll tell you how to do it in just 4 simple steps. Whether you're firing burgers at a catered event or grilling kebabs on your poolside patio deck, this guide will ensure that you serve up success at your next barbecue!
How to Season and Care for Your Grill Grate
Remove grate; preheat grill to medium heat.
Wash grate thoroughly using a wire brass grill brush and a decarbonizer and degreaser formula. Let dry.
Lightly spread unsalted vegetable shortening over the grate's entire surface. For best results, use a boar bristle pastry brush.


Please note: Spread product lightly. Too much shortening can cause a grease fire once the grill gets too hot.

Place the coated grate in the grill. Close grill lid and allow grate to cook for approximately 10 to 15 minutes. Once the grill cools, your grate seasoning is complete!



Please note: Repeat steps 3 and 4 until desired seasoning has been achieved. Remember to re-season your grill grate after each cleaning. Sticking food and rust are both signs that the seasoning has burned off, indicating that you must re-season the grill grate.
For Cleaning: It's important to clean your grill grate after high-volume use. A simple mix of hot water and grill cleaner will do the trick. Cleaning frequency is dependent upon number of uses.
Quick Tip: Coat your grate with shortening after washing it and place it directly back into the grill. That way, it will season the next time you re-heat the grill.
---