Convection Oven Buying Guide
Imagine an oven that is able to reduce cooking time by up to 25%, and cooking temperature up to 30%, when compared to standard radiant ovens. Furthermore, imagine that it is so versatile that it could not only cook, but warm, roast, re-thermalize and bake as well.

Conveyor Oven Buying Guide
Conveyor ovens move food products through a heated chamber at a constant speed. Conveyor belt speeds and temperatures are adjustable for consistent cooking of a high volume of similar products. The food is cooked using forced air impingement, radiant heat, or infrared heat.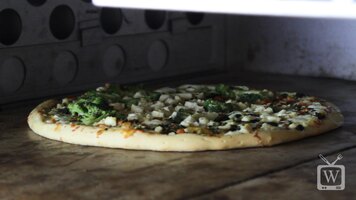 Commercial Ovens
Found in virtually every commercial kitchen, ovens come in many different styles to cover a range of uses. Watch this video to learn more about which ovens serve the best purposes for your business, from convection to conveyor ovens, and more!
Outfit Your Establishment with the Commercial Oven Best Suited for Your Cooking Needs
A commercial oven is an essential cooking unit for any foodservice establishment. By having the proper model for your restaurant, bakery, convenience store, smokehouse, or sandwich shop, you can prepare your appetizers, sides, and entrees more efficiently. Choose from countertop and floor units of various sizes to find the best oven for your low- or high-volume establishment. Read more
If you're looking for commercial ovens for sale, then you've come to the right place. We offer a varied selection of convection, conventional, combi, and conveyor ovens to use for baking anything from cookies and cakes to roasts and pizzas. You can also find microwave ovens that are perfect for quickly reheating and cooking certain foods. Or, check out our deck models that are designed for use in your pizzeria.
Top Products