Shop Conveyor Ovens & Impinger Ovens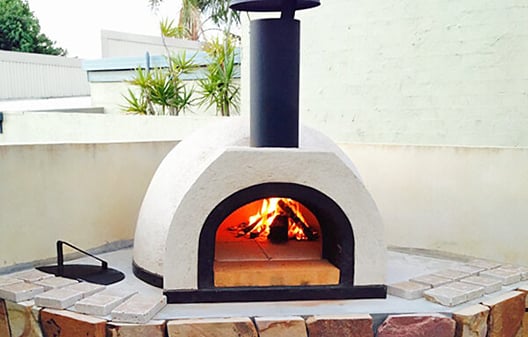 Shop Wood-Fired Pizza Ovens
Wood-Fired Pizza Ovens
Use wood fired pizza ovens in your pizzeria to add a distinct smokey flavor to your signature pizza recipes.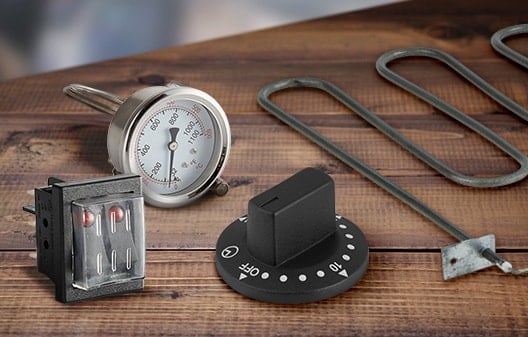 Pizza Oven Parts & Accessories
Maintain your pizza oven by always having pizza oven parts and accessories on hand.
Pizza Ovens Make it Easy to Create Delicious Pies
From Chicago- and New York-style pizzas to Sicilian and Detroit, our commercial pizza ovens make it easy to create everyone's favorite kind of pie. Available in deck, countertop, and conveyor styles, this equipment is ideal for any low- or high-volume pizzeria, restaurant, or sub shop. Our pizza ovens are also available in electric or gas, so it's simple to find the one that best fits your establishment's needs.
Made from durable materials, all of our pizza ovens are designed for long-term use in your commercial environment. Some of our countertop and conveyor models even have a ventless feature that makes them ideal for snack bars, food trucks, concession stands and other small establishments that don't have room for a vent hood. Our commercial deck pizza ovens are designed to cook more pies in less time, making them perfect for fast-paced environments.
Whether you're looking for a large deck model or a compact countertop option, we've got the pizza oven to meet your establishment's demands. Since these products are designed for use in commercial environments, they're sure to stand up to constant, daily use. Some of our smaller commercial pizza ovens are even stackable, so you can optimize space in your back-of-house area. For more
pizza supplies
to use in your pizzeria or restaurant, check out our
pizza stones
,
stands
, and
peels
.