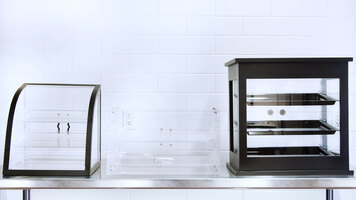 Bakery Cases
Learn how to increase impulse buys at your bakery by reviewing our selection of bakery display cases. From service-specific designs to decor-complementing materials, you'll gain valuable assistance in picking the best case for your patrons and staff. Vollrath Redco InstaCut
Check out all the great features of the Vollrath Redco 5.0 InstaCut! You can slice, dice, wedge, and core all on the same machine. Watch this video and see how this unit is perfect for your kitchen.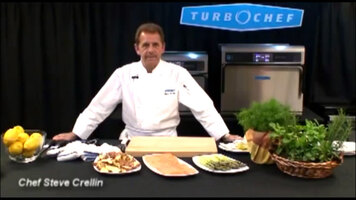 Turbochef iSeries
The iSeries oven is the quickest, most versatile oven offered from Turbochef. Here, Chef Steve Crellin will cook salmon (which would normally take 15 to 20 minutes) in 3 minutes! In fact, you can watch him cook a whole dinner in under 5 minutes.