Style
Color
Edge Style
Brand

Dinnerware
We carry a variety of light, durable melamine dinnerware pieces that will complement your table.


Serving and Catering
Use melamine platters to serve and display dishes your dishes in style.

Faux Finish
These pieces have the look of your favorite materials with the durability of melamine.


Speckled
Put a modern twist on your tabletop decor with our textured, speckled melamine dishes.


Asian-Inspired Dinnerware
Your Asian dishes will look appetizing on our cultural-inspired melamine dinnerware.


Faux Wood
These dinnerware pieces feature the look of real wood but are lightweight for easier handling.


Faux Stone
Faux stone melamine plates have the look of marble, slate, or stone without the added weight.


Faux Metal
Try mixing up finishes and textures on your tabletop display with our faux metal melamine dinnerware.


White
Use traditional white melamine so you can mix and match pieces with ease.


Black
Black melamine dinnerware is a sophisticated alternative to traditional colors.


Ivory / Beige / Tan
Our ivory and beige melamine pieces provide a blank canvas to show off your dishes.

Assorted Colors
We carry an assortment of melamine dinner and displayware in all colors.

Patterned
Choose patterned melamine dinnerware to match your modern restaurant concept


Colored Rim
Add a subtle splash of color to your tabletop with colored rim melamine dinnerware.

Coupe
Coupe-style melamine dinnerware features smooth lines for a contemporary feel.


Embossed
The embossed designs of these melamine dinnerware pieces make an eye-catching display.


Narrow Rim
Narrow rim melamine dinnerware and displayware features the maximum serving space.


Rolled Edge
The classic simple rims of our rolled edge melamine dinnerware draws focus to the center of the dish.

Scalloped
Scalloped melamine dinnerware features gentle, wavy edges that complement delicate dishes.


Wide Rim
Use wide rim melamine dinnerware to frame each dish and highlight your food presentation.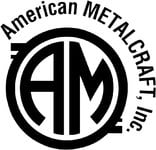 American Metalcraft Melamine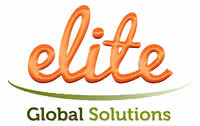 Elite Global Solutions Melamine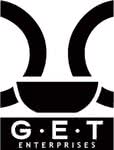 Filters: Dinnerware ×Serving and Catering ×Faux Finish ×Speckled ×Asian-Inspired Dinnerware ×Faux Wood ×Faux Stone ×Faux Metal ×White ×Black ×Ivory / Beige / Tan ×Assorted Colors ×Patterned ×Colored Rim ×Coupe ×Embossed ×Narrow Rim ×Rolled Edge ×Scalloped ×Wide Rim ×American Metalcraft Melamine ×Cal Mil Melamine ×Carlisle Melamine ×Elite Global Solutions Melamine ×GET Melamine ×Thunder Group Melamine ×Vollrath Melamine ×World Tableware Melamine ×Clear All ×
Shop Melamine Dinnerware and Displayware by
Top Products
With hundreds of options to choose from that are all manufactured by some of the best vendors in the foodservice industry, you're sure to be satisfied by the quality and reliability of our melamine dinnerware. Built to provide you years of service, this melamine tableware will withstand the everyday wear and tear of any busy establishment. Pick from a variety of different brand lines to find the best choice that will complement your restaurant's décor or theme. To complete your table settings, take a look at our reusable plastic barware, designer plastic tumblers, and flatware. If you're wondering where to buy melamine dinnerware and displayware, we have a large selection of melamine dinnerware and displayware for sale at the lowest prices.