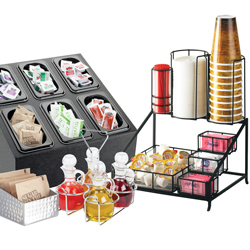 Condiment Holders
Whether you're looking for organizers for your coffee stirrers or bins to hold ketchup and mustard, we have condiment holders to suit your needs.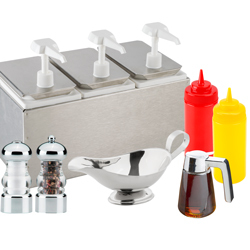 Condiment Dispensers
Condiment dispensers are essential for your concession stand, cafeteria, or other establishment. We carry salt shakers, squeeze bottles, and more.
Top Products
Our condiment containers, pourers, and shakers are offered in various styles, so you're sure to find something that complements your establishment. Choose porcelain and glass items for your five star hotel restaurant or banquet hall, or stock up on plastic containers for your high-volume sports bar or dining hall. Plus, it's convenient that many of these condiment containers are dishwasher safe for quick and easy cleaning at the end of the day. For other great items for your foodservice establishment, be sure to check out our condiment portion control packs, napkin dispensers, and countertop trash cans. If you're wondering where to buy condiment holders and dispensers, we have a large selection of condiment holders and dispensers for sale at the lowest prices.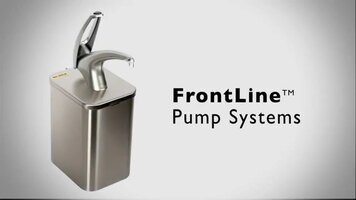 San Jamar Frontline Pump Systems
Tired of a messy, unsanitary condiment station? Watch this short video to learn about the FrontLine pump system from San Jamar and see how it could help keep your condiment counter clean and sanitary.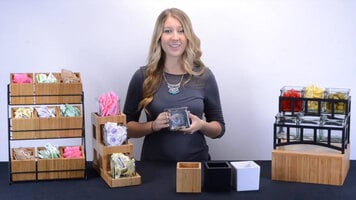 Cal-Mil Condiment Organization
Need a visually pleasing way to display your condiments? Try Cal-Mil's condiment jars! Coming in a variety of glass and bamboo styles, these jars are sure to enhance your foodservice presentation.
Condiment Containers are Essential Tabletop Accessories for Your Restaurant, Bar, or Cafe
Use these condiment containers, pourers, and shakers to organize toppings and keep them easily accessible for customers and employees. We carry condiment organizers that hold items behind your counter to help your staff as well as countertop options that hold utensils, straws, and cup lids at buffets, fast food businesses, and cafeterias. Or, if you run a coffee shop, we have tabletop organizers, creamer holders, and sugar caddies to keep essential products readily available.
By outfitting your establishment with the proper condiment containers, guests can simply help themselves instead of asking your servers to retrieve items for them. Choose from bottles, shakers, and dispensers of various capacities to find products that accommodate your low- or high-volume needs. You can also find many containers that come with convenient handles for easy holding and dispensing.