ARY VacMaster VP215 Chamber Vacuum Packaging Machine with 10 1/4" Seal Bar
Features a 1/4 hp oil pump
10 1/4" sealing bar
Cycle time is a rapid 20-40 seconds
Stainless steel exterior
462W of power that can apply up to 29 3/4'' Hg of suction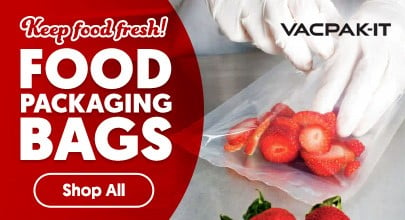 VacMaster VP215 Specs
Width
14 Inches
Depth
20 Inches
Height
15 Inches
Seal Bar Length
10 1/4 Inches
Chamber Width
11 1/4 Inches
Chamber Depth
15 1/4 Inches
Chamber Height
5 Inches
Amps
4.2 Amps
Hertz
60 Hertz
Phase
1 Phase
Voltage
110 Volts
Wattage
462 Watts
Features
Oil Pump
Horsepower
1/4 HP
Number of Seal Bars
1
Power Type
Electric
Style
Chamber
Vacuum Packaging Machine Type
Manual
Customer questions about this product
How do high altitudes affect the vacuum sealing process?

A vacuum sealer's performance varies with respect to location. At higher altitudes, where air pressure is less dense, vacuum sealers are unable to remove as much air from the sealing process. High-pressure conditions are an important factor in the proper functioning of the sealer's compressor, and without enough pressure, you may notice a weaker vacuum.
Can this machine be used for retort or mylar packaging?

These vacuum packaging machines are not recommended for use with retort or mylar packaging; instead, we suggest choosing from our wide selection of vacuum packaging bags for best results! Retort and mylar packaging requires special plastic and foil laminated pouches to seal food safely.
How do I determine if a vacuum machine bag will work on my machine?

If you have a chamber-type machine: Buy a chamber-type bag (mesh-less design). The open end of the vacuum bag must be shorter than the seal bar on your machine, and the bag must also fit inside your machine's chamber.

If you have an external-type machine: You must buy an external-type, or "out of chamber" bag (mesh design). The open end of the vacuum bag must be shorter than the seal bar on your machine.

All of our vacuum machine bags list how large the open end is, and whether you can use them with external or chamber machines, in the content.
Can I put mason jars in my vacuum packaging machine?

Yes, if the mason jar fits, you can put it in your machine. However, it is not a substitute for canning.
Ask your own question!
VacMaster VP215 Details
The VacMaster VP215 chamber vacuum packaging machine provides all the great features of the VP210, but with added power! It can apply up to 29 3/4"Hg of suction, when most competitors' models can only reach 26" at most! This powerful tabletop chamber vacuum package machine is ideal for liquids and liquid-rich foods since air is sucked out of the entire chamber when sealing, not just the bag itself. By doing so, the air pressure is equalized both inside and outside of the bag, keeping liquids in and ensuring a superior seal every time.

The VacMaster vacuum packer features a 1/4 hp oil pump (3 oz. bottle of oil included) and a 10" wide double seal wire for optimum results and long-lasting use. This unit ships with (25) 6" x 10" bags, (25) 8" x 12" bags, and (25) 10" x 13" bags that are microwave safe, boil safe, freezer safe and perfect for sous vide cooking! Additionally, you will receive 2 filler plates to help save time when sealing smaller batches. It's easy to use and clean too, thanks to its crystal clear digital display and stainless steel construction. The smoky-clear lid makes it easy to see and monitor the vacuum process. This unit works best with soups, stews, and marinades, and can keep game meat and fish fresh over a long period of time. By storing meats scent-free, users can preserve their favorite dishes and help eliminate waste of bulk quantities of foods.

This item requires a 110V electrical connection.

Overall Dimensions:
Left to Right: 14"
Front to Back: 20"
Height: 15"

Chamber Dimensions:
Left to Right: 11 1/4"
Front to Back: 15 1/4"
Height: 5"
Seal Bar: 10 1/4"
5-15P

This unit comes with a NEMA 5-15P plug.
Resources and Downloads for
VacMaster VP215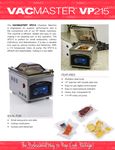 Specsheet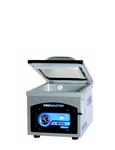 Manual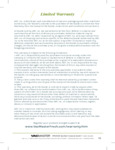 Warranty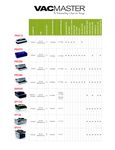 Comparison
A PDF viewer is required to view this product's information. Download Adobe Acrobat software
Other Products from this Line
Customer Reviews
People Talk About:

Vacuum

machine

sealer

oil

pump

unit

great

seal

bags

bag

7

out

of 9 found this

review

helpful

Item purchased new but it defective from the start. After several concerned calls to the manufacturer (Ary) about the condition of the oil in the pump, all within the first 30 days of use, the motor finally seized. Ary will only fix and not replace with new. So I am stuck with a factory defect after paying for a new unit.

We appreciate your review, Barbara! A service technician has been sent out to your business to get this machine fixed up for you. If you have any other questions, please contact our Customer Solutions team.

6

out

of 7 found this

review

helpful

Bought this unit in November 2014. We use it 100 cycles/month on average. I had to replace the key that connects the motor to the pump in the summer of 2015. Since then we've changed the oil religiously on the first of the month using ARY oil. That same key just broke today. I"m so mad. We barely use this thing any more. The oil is clean. And it will still break. The filters can be clean and it will still break. It's worse because ARY doesn't care. Obviously webstaurant isn't at fault here, but ARY's service sucks. Their tech is grumpy and assumes that you are an idiot, even after you've shown him that you can take the whole machine apart and put it back together again. They just wanted to charge me for another vacuum pump today. But they won't have pumps in stock for another 3 weeks

at least. No thank you! I'm gonna buy a different brand! Anyhow, I"m disappointed. It worked for a bit. Then it didn't. Didn't work for long enough IMO for the price. I don't have time to fix it. I"m gonna sent it to the scrap yard unless one of y'all wants it! Read Less Read More

We appreciate your review, John! If there is anything we can to do assist you on our end, please contact our Customer Solutions team.

4

out

of 4 found this

review

helpful

We have had our VacMaster now for about 3 years and have used 6 cases (6000) bags and sealed several hundred jars. It has NEVER failed to perform flawlessly. We have suck all sorts of stuff; soup, meats, veggies, grains, clothing, money, and other stuff. The only thing you have to be careful of is that whatever you are sucking does not puncture the bags and you MUST be careful and take your time to place the bags properly to get a good seal. The machine is fairly quiet and VERY easy to use. Changing bag thickness is as easy as adjusting the sealing time, which takes less than 5 seconds. We typically run the unit on a 35 second vacuum cycle, 2.3 second seal time, and a 3 second cool off time. The cool off time gives the bag a chance to "re-solidify" before the vacuum is released in

the chamber. If the cool off time is not long enough it will tear the seal some. The unit came with a new sealing heater strip and cover and in the three years we have used it, we have not needed it! Bottom line: If you are going to use a vacuum sealer more than just a few times a year, this is the unit you want. Thousands and thousands of bags sealed flawlessly. What more could you ask for? Read Less Read More

3

out

of 3 found this

review

helpful

BE ADVISED: Heads up if theres a problem its YOUR problem. Webstaurant will not help you, they pass the puck on to the manufacturer. We've had this product for 1 day it was received as damaged/defective 1DAY and webstaurant tells you to deal with the manufacturer retreating to the "manufacturers warranty." Called manufacturer, to trouble shoot over phone. Now have to ship to manufacturer (3days lead time) they'll look at and repair (no idea how long that will take they don't work weekends) then 3days of shipping lead time for them to ship back to us. So bought a product I needed for my business and I will have to wait weeks to be able to use it. As for shipping back to webstaurant to return the item, they told me I'd have to pay the shipping and a 30% restocking fee.

Thank you for the review. We're sorry you're frustrated with this. The restocking fee is for standard returns. If this unit is deemed defective, you may not be subject to the restocking fee.

2

out

of 2 found this

review

helpful

Awesome tool and super functional cooking aid (rapid infusions, sous vide, etc.) and toy. We love this thing and it has been flawless after 16 months with use several times a week, up to an hour at a time. In retrospect, we should have purchased 4 mil bags instead of 3 because we pack some poky things sometimes and the 3 mil bags don't hold up to much abuse.

2

out

of 2 found this

review

helpful

We use the heck out of ours. It has literally changed how we do everything at the restaurant. We bought it initially to be a part of our sous vide program but are also using it to help keep and store perishable products as well as accelerate infusions and marinating. Very simple maintenance and has, thus far, been entirely reliable. If you're going to go down this path, don't skimp and buy a cheaper unit. Just get something pro like this. Research it, the ones that just suck air out of the bags are not as versatile as these chamber units.

2

out

of 2 found this

review

helpful

An excellent chamber vacuum packer for home use, although it's way too heavy to move around constantly, or even infrequently. You'll want to have a space set aside where it will be accessible. Functionally it's been perfect for the year or so I've been using it. No issues at all.

1

out

of 1 found this

review

helpful

I just purchased this unit from the WebstaurantStore site. A lot of reviewers say their unit came broken due to shipping. This unit is heavy. The WebstaurantStore shipped it via FedEx and the unit arrived intact. Putting the unit together was easy, I watched the video on the WebstaurantStore site so putting the oil in was easy. The unit does not take very much oil so the bottle that comes with it should last quite awhile. When I opened up the back to put the oil in, there was some fuzzy dust in the back so I took my vacuum cleaner and sucked it out very carefully. There are also some tutorials online that are informative. Once I got started sealing, I was really impressed. One of the tutorials online explained that it is important to fold the top of the bag over a little and put the hamburger or

whatever you are putting into the bag initially into a glass or container of some kind so when you dump it into the bag from the glass, the bag remains clean in the sealing area of the bag. I found that it worked well and if I got blood or meat on the seal area of the bag, I could wipe it down pretty well and the bags sealed well. The unit is not noisy and I really wish I would have purchased this unit last year but this thing is not cheap so I was reluctant to spend that much. I decided to purchase the VP215 instead of the VacMaster VP210 Chamber Vacuum Sealer because of the oil in the pump. All of the other reviews say it lasts longer due to the oil pump, as long as you take care to change the oil. The manufacturer recommends changing the oil after the first 25 hours then every 60 hours after that. So far so good. Read Less Read More

1

out

of 1 found this

review

helpful

The vacuum sealer is everything I had hoped it would be. It is big, powerful, and very sturdily made. the oil pump adds sped power, and lots of longevity to the unit when compared to the "dry rocker pumps" in the 210, 120, and 112. additionally, spare parts are available if needed. The oil pump is pretty easy to fill (15 minutes the first time to get the hang of it, then maybe 10), and doesn't need maintenance very often (once or twice a year), so don't let it scare you. The needed oil is included ( about a 5 year supply, depending on use, from what I can tell), as well as a spare fuse and a couple other maintenance items like a screwdriver.

1

out

of 1 found this

review

helpful

My interest in getting a vacuum sealer began with getting into sous vide cooking. Initially I planned to get an external vacuum sealer, quickly migrating from a FoodSaver product to either a Weston or VacMaster Pro 350. I read the reviews and watched the videos on both the external and chamber vacuum sealers. It was hard to justify spending 3 times the price for a chamber sealer, but in the end it came down to the following: • Absolutely no problem with vacuum sealing products with liquids present • An oil lubricated vacuum pump over a dry one • Much less costly chamber vacuum sealer bags • It is very quiet • It is very durable; it is definitely commercial quality I also considered the less costly VP 113s; however, it looks rather flimsy, has a dry vacuum pump, and is something I thought I would regret saving money on. I was somewhat deterred by the reviews that state unless

you are going to use it a great deal, get an external sealer. I doubt I will fall into the category of meeting the standard of using it a great deal, as I have only sealed 25 to 30 bags so far, but having bought it, I am glad I did and didn't settle for an external sealer. I am very impressed with it and can see we will use it much more than I had envisioned; however, that means it must be readily accessible in your kitchen, rather than out in the garage as some have it. You need to have a dedicated space in your kitchen, just like your microwave. As others note, it isn't easily portable at 84 lbs. Fortunately we have plenty of counter space, hence having it readily available was easy, though we set it on a lower height counter to accommodate the lid. There are plenty of videos adequately showing how the unit works, so no need to add one. Probably the biggest thing to remember is that if you want to leave the sealer with the lid down you need to turn it off since it automatically begins the sealing process when the lid goes down. One use I hadn't expected was resealing jars like Cheez Whiz. Simply lay the jar in the sealer with the lid on a bit loose, set the sealing time to zero, and the jar is sealed as good as from the processing plant. The same is true of products like sour cream or whipping cream whose shelf life can be extended by putting them in ½ height mason jars and vacuum sealing. The only problem I experienced, which I gather is not that unusual, is that the oil/gas separator was broken off in shipment. It results from tipping the vacuum sealer on its side, perhaps accompanied by a jar. When the spring mounted vacuum pump tips, the oil/gas separator, which is mounted on top of the pump, hits the very sturdy hinge casting on the sealer and the connection to the vacuum pump breaks. When I contacted VacMaster about the damage, the technical rep said it regularly happens and while they were initially going to forward me a replacement, since I bought the sealer from WebstaurantStore, they forwarded the claim to them. WebstaurantStore contacted me immediately and shipped me a replacement oil/gas separator without any hassle and in record time. I had no difficulty dealing with them. The damage; however, is totally preventable if VacMaster made an extremely simple change in preparing the sealer for shipment. The vacuum sealer itself is packed very well, as shown in various videos, with double boxes and the sealer unit set in foam supports. However, if VacMaster was to simply insert a block of solid foam between the vacuum pump and the side of the vacuum sealer case so that the vacuum pump could not tip during shipment, the problem would be entirely eliminated. Alternatively, the vacuum pump could be secured for shipment with removable cable ties. The cost for either option would be minimal and easily covered by eliminating the cost of replacing oil/gas separators. VacMaster warns against tipping the unit on its side, but the fact is, it is pretty much impossible, once these units are individually shipped, to control that from happening. The incremental cost to ship the sealer secured to a pallet so it can't be tipped adds much more to the expense of shipping than the minimal cost of inserting a foam block or using cable ties. It would require some planning since it would be easiest to do this at the factory, something done with a multitude of appliances and equipment. The foam block or cable ties would be easily removed by the purchaser when they take the back cover off to fill the pump with oil. If VacMaster doesn't do this at the factory, it would still be possible for firms like WebstaurantStore to do so. I had some reservations about buying the sealer from WebstaurantStore after reading some negative reviews regarding potential shipping damage and some purchaser's difficulty in resolving damage issues. In the end, because WebstaurantStore had the best price, and they had the sealer in stock, I purchased it from them. They shipped it immediately and I had no difficulties in dealing with them about the damage. They treated me extremely well and without any hesitation or push-back. They promptly forwarded a replacement oil/gas separator without charge, which also meant sending it to Canada. I would not hesitate in dealing with WebstaurantStore in the future and highly recommend them and commend them for their service. Read Less Read More

1

out

of 2 found this

review

helpful

First, Webrestaurantstore had the vp215 on my doorstep within 3 days of ordering. The unit arrived in great shape. Great service. Second, the machine is easy to use and I love it. But to be honest it may not be right for everyone. It is heavy and it takes up a fair amount of counter space. Not everyone will want to do the maintenance (oil changes) on the vacuum pump. The pump is is easy to get at and and oil changes will probably take less than 10 minutes when needed. If you can live with these factors you will definitely like this machine. For sous vide cooking the pump only needs to run for 18 seconds for me to get to the proper vacuum level. You will find lots of other things to use this for. For instance a half onion comes out of a vacuum bag after four days looking like you just cut it. No more worrying about liquid that may be in the pouch!

1

out

of 1 found this

review

helpful

Having used chamber vacuum sealers in many restaurants, I decided to get one for myself for home (and work-from-home) use. I was already familiar with this model/unit/brand, and Webstaurantstore has by far the best price I've found, so I decided to buy myself one for my birthday. Although shipping was a little bit of a pain (it got shipped over a holiday weekend, so tracking got a little confusing), it came in decent time. Everything was good out of the box and I did a bunch of random experiments to test it (compressing peaches, vacuum packaging cheese, infusing watermelon, etc.) and every time things worked out perfectly. This is a seriously solid machine thus far.

I used the machine for about 8 months before it slowing started to lose vacuum power. Then at the 15 month timeline, I contacted Vacmaster regarding the issue and we confirmed that I have a vacuum leak. Simply allow machine to cycle then turn off when needle gets to end of green section and needle should hold vacuum pressure...mine drops at a steady rate. Vacmaster told me I have a vacuum leak and that I need to find it. Gave me brief instructions on how to take machine apart over the phone and that was it. I am on my own... Great customer service...

Thank you for your feedback! We're sorry you did not prefer this product. For recommendations, please contact our Customer Solutions team.

I finally got tired of the basic vacuum sealers that are on the market. At one time I had 3 lined up on the counter while trying to seal the 180 pounds of bacon that I bought. When one sealer wouldn't seal, I'd move to the next one. I had been researching the VacMaster 215 and finally broke down and ordered it. This is awesome, no more pin holes and leaking bags. This actually vacuum seals the way it should. Yes it's expensive, but when you consider the savings in bag costs, I've paid for this unit several times over. I wish I would have purchased this sooner and would definitely buy again. Worth every penny.

Omg this unit has been a game changer for my house. I have had his machine for 2 years. I vacuum pack everything. Its been great for my sous vide. Durring covid19 it has allowed me to buy in bulk since stores out of stock. It was a lot of money for home use but has paid for itself in saved food. Better than the vacuum sealer I had for years. Hold the vaccum. The bags are more afforable...

This is my second machine and i am very happy with it. works very well and easy to clean and maintenance. Make sure you do your regular oil changes

I've been using the Ary VP215 for 3 years now, unlike the older ones I used to use, you don't have to wait for the sealing bar to cool off after 10 seals. I usually seal about 200 per day, and if I seal constantly I will have to let it cool after 30 or 40 bags, which cuts down my time when sealing.

Used the VP215 Chamber Vacuum for the first time today and absolutely loved it. It is very simple to use. Put your bag in close the lid and it does the rest! Awesome piece of equipment. We would definitely recommend!

thank goodness we finally bought this machine. Have been through 4-5 supposedly commercial machines. We use this to package 500+ pounds of fish a year.

This chamber vac is simply amazing. I have used it quite a few times since setting it up. This vac sealer makes light work of 20# of Smoked Sockeye Salmon in little time. It seals nice, easy to set up. I would recommend this product
Leave a review of this product!
If you've used this product, log in and leave a review to tell us and other customers what you thought about it.
Login or Register
Your selection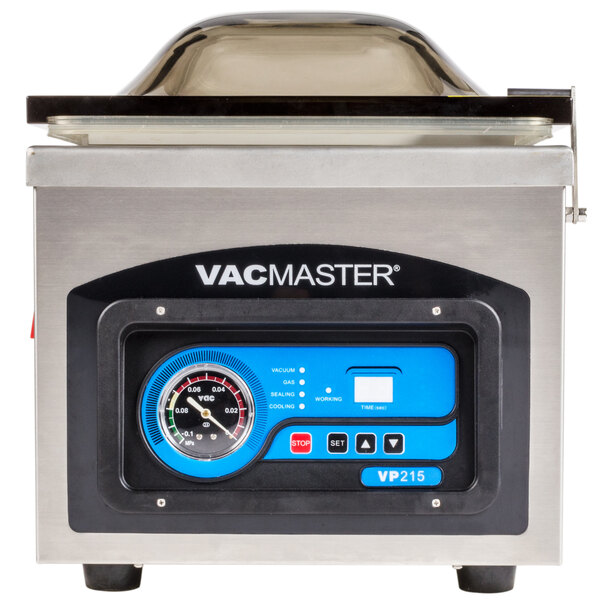 Features a 1/4 hp oil pump
10 1/4" sealing bar
Cycle time is a rapid 20-40 seconds
Stainless steel exterior
462W of power that can apply up to 29 3/4'' Hg of suction
Item:

120VMASVP215

Units:

Each

Shipping:

Usually Ships in 1 Business Day
When will I receive my item?

Reviews:
Specs
Width
14 Inches
Depth
20 Inches
Height
15 Inches
Seal Bar Length
10 1/4 Inches
Chamber Width
11 1/4 Inches
Chamber Depth
15 1/4 Inches
Chamber Height
5 Inches
Amps
4.2 Amps
Hertz
60 Hertz
Phase
1 Phase
Voltage
110 Volts
Wattage
462 Watts
Features
Oil Pump
Horsepower
1/4 HP
Number of Seal Bars
1
Power Type
Electric
Style
Chamber
Vacuum Packaging Machine Type
Manual
Recommended Product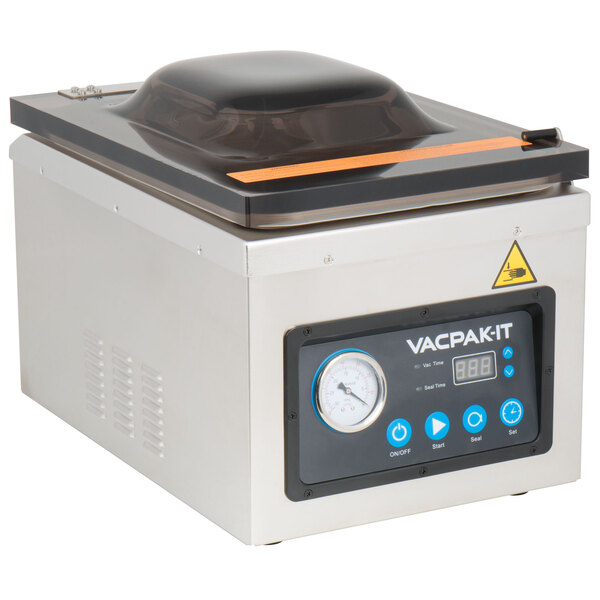 10 ¼" seal bar and 10" seal wire are easily removable for cleaning
Powerful 1/4 hp oil pump runs quickly and quietly; perfect for heavy-duty use
Quickly seal bags in less than 6 seconds and vacuums in 20 to 40 seconds
Control panel with simple digital controls for smooth operation
304 series stainless steel body for exceptional strength and durability
Item:

186VMC10OP

Units:

Each

Shipping:

Usually Ships in 1 Business Day
When will I receive my item?

Reviews:
Specs
Width
13 Inches
Depth
19 Inches
Height
11 3/8 Inches
Seal Bar Length
10 1/4 Inches
Chamber Width
11 Inches
Chamber Depth
15 1/2 Inches
Chamber Height
4 Inches
Amps
8.33 Amps
Hertz
60 Hertz
Phase
1 Phase
Voltage
120 Volts
Wattage
1,000 Watts
Features
Oil Pump
Horsepower
1/4 HP
Number of Seal Bars
1
Power Type
Electric
Style
Chamber
Vacuum Packaging Machine Type
Manual