Employee Dress Code Policy For Restaurants
Whether you employ a team of award-winning chefs or a handful of inexperienced teens who are trying to make a few extra bucks, creating a restaurant employee dress code can influence your success. As a business owner, you're responsible for ensuring that your hosts, bartenders, or servers leave a favorable first impression in the front of the house. You also need to make sure that back-of-the-house employees comply with safety and sanitation regulations. So where do you begin, and what constitutes a good policy? Consider these tips for creating, implementing, and enforcing an effective dress code in your establishment. Creating a policy While you want your employees to feel comfortable while they're at work, it's crucial for their attire and appearance to comply with local regulatory requirements and the FDA food code . By complying in the following areas, your business can minimize the risk of physical contaminants, complaints, or bad reviews. Fingernails : Unless intact gloves are worn, employees working with exposed food may not wear fingernail polish. Nails should be trimmed, filed, and maintained so that edges are not rough. Artificial nails are not permitted. Gloves : Single-use gloves should be used when handling ready-to-eat food and should be provided in multiple sizes. Employees must wash their hands before putting on gloves and they must be changed after becoming dirty or torn. Multi-use gloves must be washed, rinsed, and sanitized between uses. Any open sores, cuts, abrasions, burns, or bandages must be covered with gloves. Hair restraints : Hostesses, wait staff, or employees serving only beverages or packaged foods are not required to wear hair restraints. Food employees with a high risk of contaminating exposed food must wear a hat or hair covering , a beard restraint (if applicable), and clothing that covers body hair. Jewelry : Rings (except for a plain band without stones), bracelets (including medical bracelets), watches, and other jew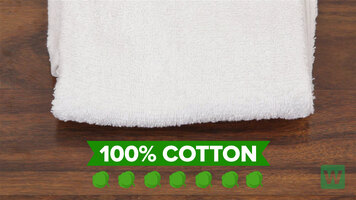 Hotel Towels
We offer many types of hotel towels to suit all of your business needs! Check out our short video to learn more about the different types of materials and styles of towels we offer and the areas in which our hotel towels can be of service.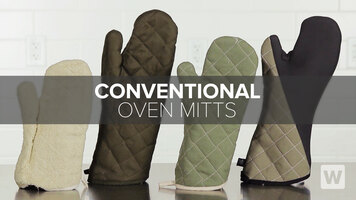 Oven Mitts & Gloves
Have you ever wondered what makes one style of oven mitt different from the others? Check out our short video to learn what styles work well in different applications and to find out what features are important when purchasing oven mitts and gloves.
Outfit Your Foodservice or Hospitality Establishment with the Proper Restaurant Uniforms, Linens, and Textiles
If you operate any type of foodservice business, it's important to stock up on restaurant uniforms and textiles, so you can maintain a clean and sanitary establishment. You'll find supplies for almost any type of operation, from fast food locations and fine dining restaurants to hotels and spas. Almost every product we carry is available in different colors and sizes, so you're sure to find the perfect item for your needs.
Our selection of food service uniforms includes chef coats, cook shirts, pants, and aprons, which are all used to prevent debris from the wearer's clothes from falling into the food being prepped. You'll also find hats, caps, and visors that keep hair pulled back and out of the cook's face. We even carry bow ties, waiter's gloves, and button-down shirts for the servers in your white tablecloth establishment to wear.
Don't forget to purchase textiles for your dining room and prep area, as well. Choose from table cloths of different sizes, colors, and styles to find the option that best complements your establishment's decor. You'll also want to keep items like bar towels and cleaning cloths on hand in your kitchen area to make cleanup more efficient.