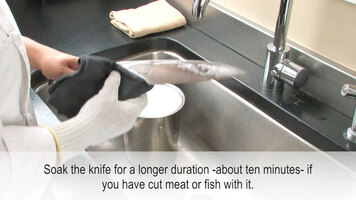 Mercer: How to Clean and Store Knives
Watch this video to learn how to clean and store knives.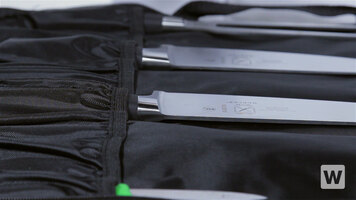 Knife Cases
Knife cases are ideal for storing, organizing, and transporting all of your cutlery, ensuring you have what you need wherever you go! Made in a variety of materials, these cases protect your blades from damage and prevent injuries in the kitchen.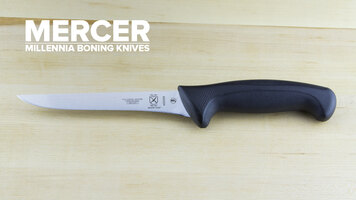 Mercer Millennia Boning Knives
Make sure your chef has the right tool for the job with Mercer Millennia boning knives! Available in stiff, curved, wide, and semi-flexible styles, these knives are perfect for making the precise cuts necessary to remove unwanted bones from meat.