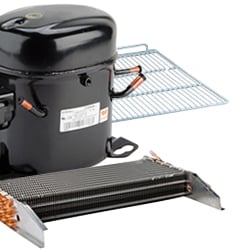 Refrigeration Parts
From compressors and coils to shelf clips and casters, we have all the refrigeration parts you need to keep your freezer or fridge running smoothly.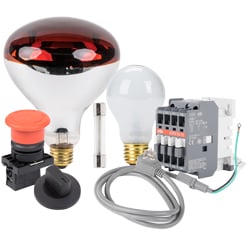 Electrical Supplies
Nearly every business needs commercial light bulbs, switches, and fuses. Prepare for regular maintenance by keeping basic electrical supplies on hand.

Hardware
Stock up on useful hardware items like screws, wall anchors, epoxy, casters, and tape, so you can quickly repair and maintain your equipment.

Hot Side
Find the parts and components needed to keep your steam tables, charbroilers, fryers, food warmers, and other hot food equipment clean and efficient.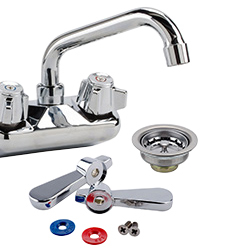 Faucets and Plumbing
We have faucets, spray valves, drain accessories, and water filtration systems for all your plumbing needs, from the restroom to the dish room.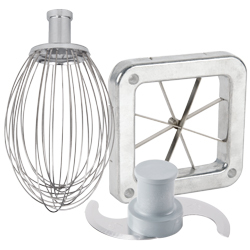 Food Prep
Keeping your food slicers, processors, mixers, and blenders operating efficiently is easy with our food prep parts and accessories.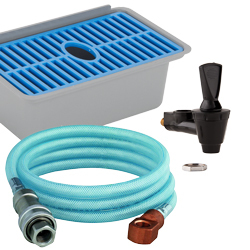 Beverage Equipment Parts
Items like replacement nozzles, water connectors, and power switches are all useful parts that will keep your beverage machines running well.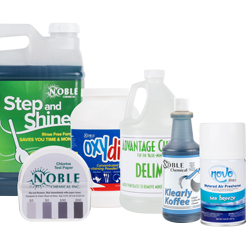 Industrial Chemicals
Use these sanitizing and cleaning chemicals as an easy, inexpensive way to help your equipment function better and longer.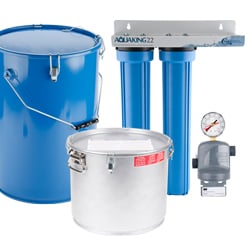 Filtration
Filter your water to prevent the buildup of mineral deposits on your equipment, and use fryer oil filters to extend the life of your fryers.
These restaurant equipment parts are helpful for any business from restaurants and caterers to corporate offices and janitorial services. Our selection of foodservice equipment parts will help you maintain your restaurant equipment. Browse our large selection or look for a specific part using our convenient search bar. Whether you're looking for accessories for your food holding and warming equipment or replacement parts and hardware for your cooking equipment, we've got you covered.
Keep Your Kitchen Equipment Running Like New with these Restaurant Equipment Parts
No matter how well you take care of your restaurant equipment, time and use are sure to cause damage and wear, making restaurant equipment parts necessary for repairs. We make it simple to find replacement parts, hardware, and preventative care items for all of your heavily used kitchen equipment to ensure your favorite pieces last for years to come. Use our search bar to look up the part number, manufacturer, or part name of the part you need, or browse through our categories of foodservice equipment parts to look at our large selections. Read more
It is important to constantly maintain your equipment with the correct restaurant equipment parts to ensure it functions properly. Sometimes, this may mean a small repair or replacement is necessary such as replacing the faucet of your iced tea dispenser so it no longer drips. Other times, you may need a larger part like a new mixing bowl for your 30 quart commercial floor mixer. Whatever your food preparation or foodservice need, we aim to provide all the essential restaurant equipment parts you require.
We carry lines of foodservice equipment parts from refrigeration parts for walk-in, reach-in, and undercounter refrigerators to filtration parts for water filtering systems. Check out our selection of electrical supplies from light bulbs to fuse holders and our hardware section that includes cable ties, screws, bolts, and casters, all of which can accommodate a variety of restaurant equipment. Our hot side parts include parts for steam tables, food warmers, commercial ovens, commercial toasters, and much more. If you are looking for foodservice equipment parts, you will find them here!