WebstaurantStore / Food Service Resources / Blog
Becoming a Baconnoisseur: Types of Bacon, Prep Methods, and Tasty Tips
Bacon is known as a true American breakfast staple. It has served for years as the faithful sidekick to eggs and pancakes, but recently, bacon has been breaking out of its place on the side of the breakfast plate and coming into its own as the star in all kinds of recipes. To celebrate National Bacon Day on September 5th, we've compiled all of the essential facts you need to know about bacon, from the many different types to what to do with the leftover fat. Enjoy!
The Many Forms of Bacon
Although the salty, fatty, crispy bacon that Americans know and love is delicious, it isn't the only kind of bacon out there. Learn the differences between the American cuts, and because there's always room for more bacon, consider trying one of these other types from around the world!
Standard American
You can't go wrong with this thin-cut, fat streaked bacon that comes from the pork belly. Use it for just about anything.
Thick-Cut American
Like the standard, this cut has a marbled appearance and is from the pork belly. The only difference is that this is cut to be about twice as thick as the original version. The extra thickness makes this bacon great for use in hearty, heavy dishes.
Center-Cut American
This pork belly cut is more lean than standard bacon, making it perfect for dishes that are already high in fat. Try wrapping it around steak or sausage for a meaty treat.
Canadian Bacon
Our neighbors from the North enjoy a leaner form of bacon that's cut from the pork loin. The flavor closely resembles ham, and goes great in omelets or as a substitute for ham in paninis. Sounds good, eh?
English or Irish Bacon
Across the pond, bacon is cut from the pork loin, but unlike Canadian bacon, extra surrounding fat is left on, making for a more flavorful cut. Serve it up as part of a traditional full English breakfast.
Pancetta
This Italian style of bacon is cut from the pork belly and cured with salt, but not smoked. It is often diced and added to dishes like carbonara and even vegetables.
Wrap it in Bacon
It is a known truth that if a food is good, wrapping it in bacon will make it even better. Try stuffing pitted dates with gruyere cheese, wrapping them in half slices of traditional American bacon, and baking them in the oven until the bacon is fully cooked for sweet but salty hors d'oeuvres that customers will love. You can take jalapeño poppers to the next level at your sports bar by wrapping them in bacon and baking them, and water chestnuts wrapped in bacon with teriyaki glaze makes a salty, sweet, and refreshing appetizer for any establishment. If you want to wrap bacon around your entree, try it with chicken breast or even steak.
Prep Methods
The sound and aroma of bacon sizzling in a frying pan is iconic, but for restaurants that produce bacon in high volumes or home cooks who want to try something new, there are plenty of other options. Check them out and start thinking outside the frying pan!
Easily cook large batches of bacon to crispy perfection by baking it in the oven at 350 degrees on a draining grate placed over a sheet pan. In 10-15 minutes, you'll have a delicious treat.
If you need bacon in a pinch, cook it in the microwave for about 5 minutes. Simply lay several strips of bacon on a stack of paper towels and cover with more paper towels before nuking it. This absorbs excess grease for easy cleanup.
When you want evenly cooked, crispy bacon but don't feel like firing up the microwave or oven, try putting the strips in your waffle iron. After the bacon is cooked, leave the grease in the iron to make a decadent waffle for a complete breakfast.
Save that Bacon Fat!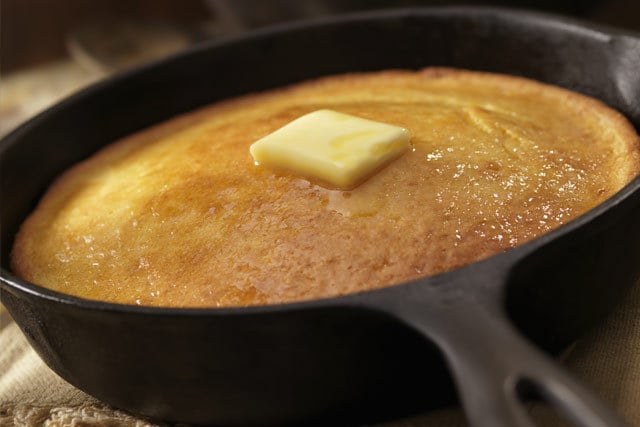 When bacon is fried or baked, there is always residual grease that is left behind. Everyone knows not to pour it down the drain, and many people store it in an empty can or jar until it solidifies and can be disposed of. While this is a fine option, bacon grease can serve you better when you repurpose it to give life to a new recipe. Bacon grease adds a depth of flavor to baked goods including cornbread, biscuits, and breakfast foods like pancakes and waffles. So the next time you cook bacon, don't let the precious leftover grease go to waste.
Conclusion
Bacon is popular now more than ever and pairs well with so many different foods and flavors. Brussels sprouts with bacon, maple bacon cupcakes, and even bacon caramel apples are all treats that have the potential to spark customers' attention. Use any of these common flavor combinations, or try one of your own to get people talking in your establishment, and remember, everything's better with bacon.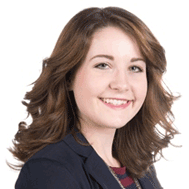 Posted in:
Kitchen & Cooking Tips
| By Sabrina Bomberger