WebstaurantStore / Food Service Resources / Blog
Kentucky Derby Mint Julep Recipe
And they're off! And I'm not just talking about the Thoroughbreds. I'm talking about all of the mint juleps made and sold at the Kentucky Derby every year. A tradition that's nearly a century old, the mint julep is a drink made using sugar, bourbon, and mint leaves, and is typically served in the iconic pewter or silver cup. Using more than 10,000 bottles of Early Times Mint Julep Ready-To-Serve Cocktail, over 1,000 pounds of fresh mint, and more than 60,000 pounds of ice, a soaring 120,000 mint juleps are served during Kentucky Derby weekend at Churchill Downs. However, a $1,000 mint julep is also served at the Kentucky Oaks and Kentucky Derby, the proceeds of which go to charity for retired racehorses. These luxury juleps boast gold-plated cups, silver straws, Woodford Reserve bourbon, mint leaves from Ireland, spring water ice cubes from the Alps, and sugar from Australia.
But if you're not able to travel down to good old Louisville, Kentucky for one of these $1,000 mint juleps, you can use the recipe below to make your own. Start your own tradition and make mint juleps for your guests (and yourself) during derby weekend!
Mint Julep
Ingredients:
3 sprigs fresh mint
1 teaspoon water
1 teaspoon granulated sugar
2 oz. bourbon
Crushed ice
Directions:
Put granulated sugar, water, and leaves from mint sprigs into a glass. Save a few leaves for garnishing.
Muddle everything together in bottom of glass.
Pour in the bourbon.
Fill a separate glass with crushed ice.
Using a julep strainer, pour the bourbon mixture over the ice.
Garnish with remaining mint leaves, and sprinkle powdered sugar on top.
Serve and enjoy!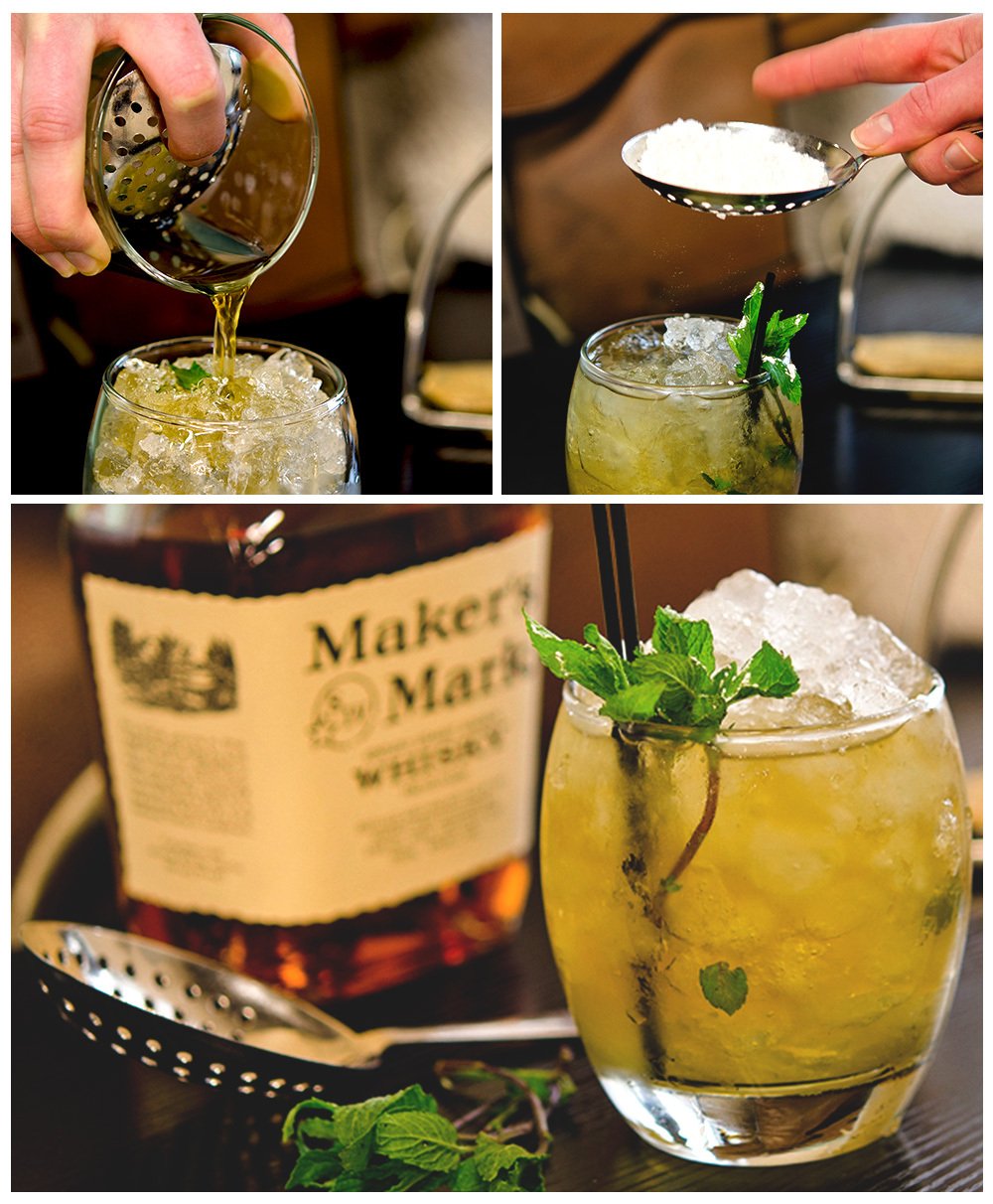 Posted in:
Recipes
| By Suzy Biever