Kentucky Derby Mint Julep Recipe
Often recognized as the official drink of the Kentucky Derby, the mint julep cocktail is a beverage made using sugar, bourbon, and mint leaves. Each year, over 120,000 mint juleps are served during Kentucky Derby weekend at Churchill Downs in Louisville, Kentucky. Whether you want to expand your classic cocktail offerings or you want to hold a derby-themed party this May, a Kentucky Derby mint julep recipe is a great beverage addition to your menu. Keep reading to find our Kentucky Derby mint julep recipe, learn how to muddle mint leaves, and see our suggestions for how to serve this classic cocktail.
Shop All Mint Julep Cups
When Is the Kentucky Derby?
The Kentucky Derby takes place on Saturday, May 7th, 2022.
Mint Julep Recipe Video
Use the following video to learn how to create a classic mint julep recipe:
Kentucky Derby Mint Julep Recipe
This is how to make a mint julep for your Kentucky Derby-themed party:
Mint Julep Ingredients
Below are the ingredients in a mint julep recipe:
3 sprigs of fresh mint
1 tsp. of water
1 tsp. of granulated sugar
2 oz. of bourbon
1 tsp. of powdered sugar
Crushed ice
How to Make a Mint Julep
Here is how to make a classic mint julep recipe:
Put the granulated sugar, water, and leaves from your mint sprigs into a glass. Save a few leaves for garnishing.
Muddle everything together in the bottom of a glass.
Pour in the bourbon.
Fill a separate glass with crushed ice.
Using a julep strainer, pour the bourbon mixture over the ice.
Garnish with the remaining mint leaves, and sprinkle powdered sugar on top.
Serve and enjoy!
How Do You Muddle Mint Leaves?
Muddling mint helps to release flavorful mint oil that enhances your mint julep recipe. Here's how to properly muddle mint leaves:
Select a glass with a sturdy base and sides, like a pint glass or a mixing tin.
Put your mint leaves in the glass, along with any sugar or fruit that your recipe calls for.
Use a muddler to gently press down on the mint leaves. After pressing on the mint, twist the muddler slightly. Repeat this a few times, but be careful not to tear the mint leaves too much. This will give your drink a toothpaste-like taste that overpowers the other flavors.
What Bourbon Is Best for Mint Julep?
The best bourbon for a mint julep is Woodford Reserve. Woodford Reserve is the official bourbon for the mint juleps at the Kentucky Derby because of its bold, oaky, and fruity flavors that pair well with the mint. Bourbon specifically is used because it is sweeter than other types of whiskeys made with different grains.
---
How to Serve Mint Juleps
For over a century, sterling silver cups have been the preferred vessel for mint juleps served at the Kentucky Derby. Since the 1950s, Churchill Downs has produced an official sterling silver mint julep cup for the event. These silver cups are prized for not only their opulent appearance but also their ability to become frosted with the addition of the cocktail's crushed ice. Today, many establishments opt for more affordable pewter or stainless steel alternatives when serving their own iconic mint julep recipe.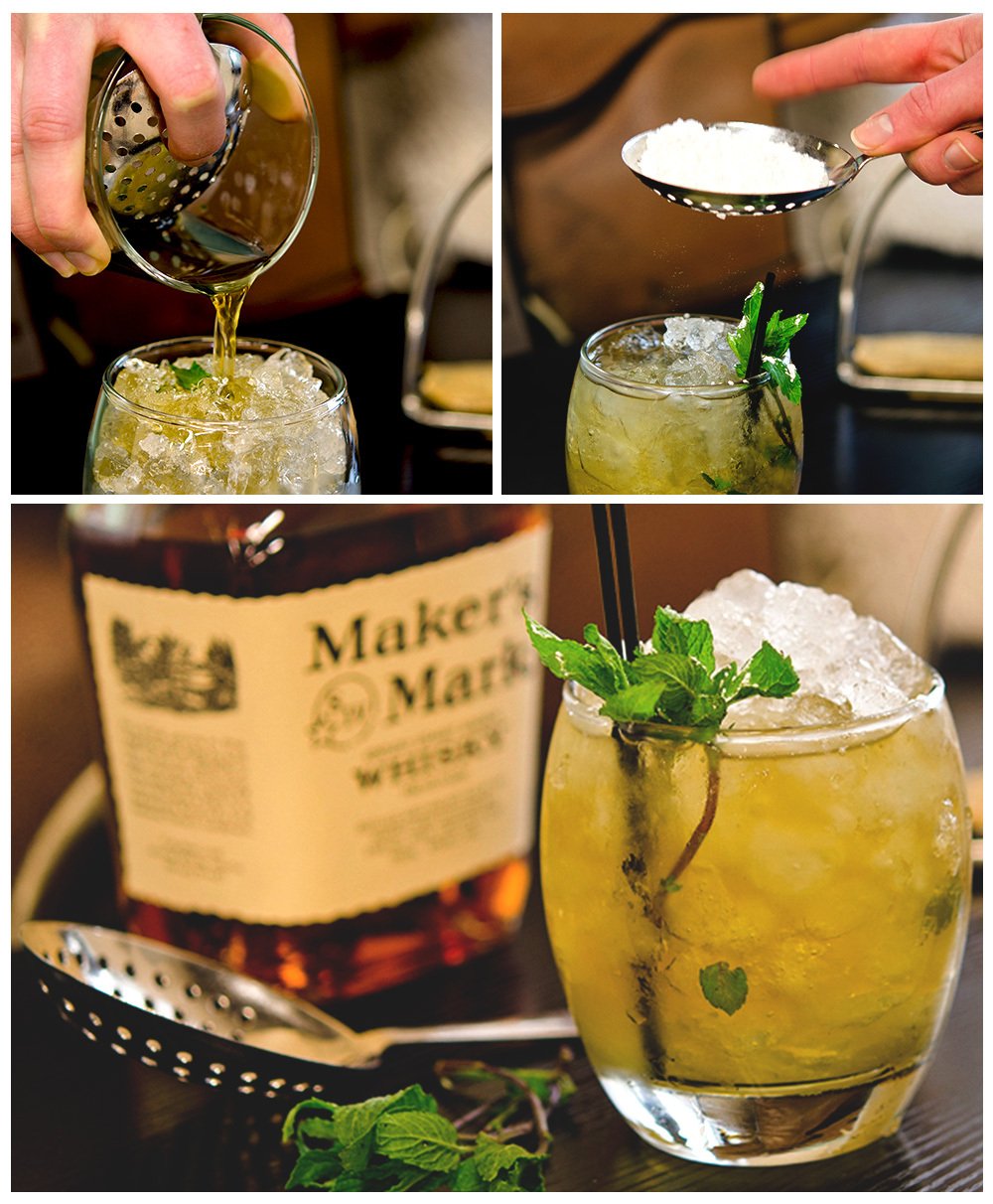 ---
Whether you're hosting a viewing party for the Kentucky Derby or you want to add a classic cocktail to your bar offerings, the mint julep is a great option made from simple ingredients. The freshness of mint combined with rich bourbon and sugar gives this cocktail a distinctive taste that is perfect for spring and summer.

Posted in:
Recipes
|
Bars & Breweries
| By Christine Potts