Shop Commercial Gas Ranges
Commercial Gas Ranges
Improve your kitchen's efficiency by cooking, grilling, and baking on commercial gas ranges.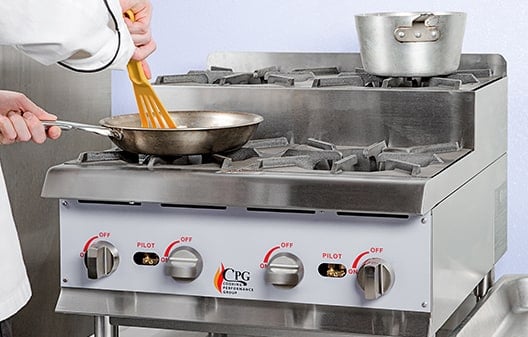 Shop Countertop Gas Ranges
Countertop Gas Ranges
Save space in small compact kitchens by utilizing countertop gas ranges to cook food.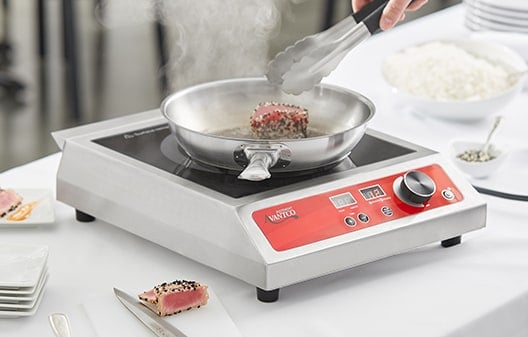 Shop Countertop Induction Ranges and Induction Cookers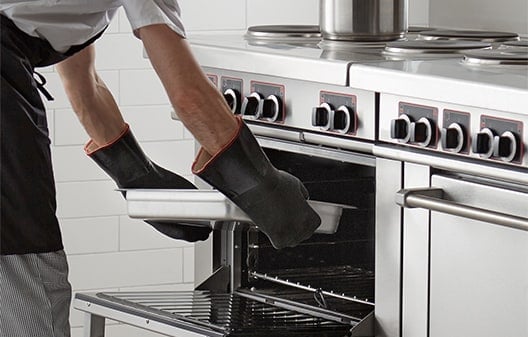 Shop Commercial Electric Ranges
Commercial Electric Ranges
Commercial electric ranges are perfect for high-volume kitchens, being able to withstand frequent everyday use.
Shop Stock Pot Ranges and Burners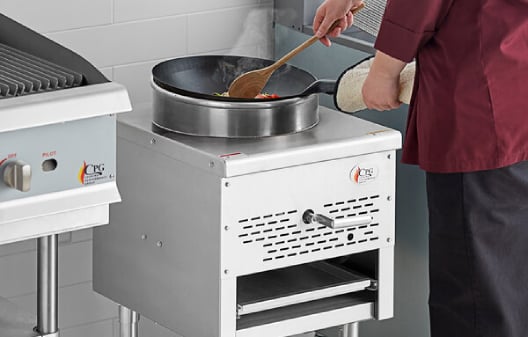 Shop Wok Burners and Wok Ranges
Outfit your Kitchen with a Commercial Range So You Can Boil, Saute, and Cook Foods
A commercial restaurant range is an essential piece of cooking equipment for any restaurant, catering business, bistro, cafeteria, dining hall, or other foodservice business. These units allow chefs to boil, steam, simmer, fry, grill, and saute foods, and models that come with ovens enable you to cook and bake items, as well. Choose from either a gas restaurant range, which has a standing pilot light, or an electric model, which eliminates the need for a gas line hookup.
Each commercial range we carry comes with either an open base for storing pots and pans or with a standard, convection, or space-saving oven for cooking. Select models also include griddles on their tops for frying pancakes, burgers, eggs, cheesesteaks, and other foods. Additionally, we carry heavy-duty ranges that are best suited for use in high-volume establishments.
If you're looking for a specialty commercial range, then we have you covered. We offer countertop ranges for food trucks and compact kitchens, drop-in styles for buffets, and portable models for caterers. You can even find a restaurant range that is specially designed to hold larger cookware items like woks and stock pots.
By outfitting your establishment with a commercial range, you'll be able to prepare large quantities of pasta, stir fry, grilled meat, steamed vegetables, mashed potatoes, and many other foods for the guests in your establishment. Choose from units with various numbers of burners, so you can cook multiple items simultaneously. Additionally, each range's temperature can be easily adjusted with a knob, so you can quickly take your foods from a boil to a simmer. Compare products and features in our
commercial range review guide
. For other great supplies for your kitchen, be sure to check out our
sauce pots and stocks pots
,
fry pans and sauce pans
, and
kitchen spoons
.