Mardi Gras Party Ideas for Restaurants
Embrace New Orleans' mantra, laissez les bon temps rouler, and get the good times rolling in your restaurant or bar by throwing a Fat Tuesday party. Mardi Gras is a colorful and welcoming contrast to dreary weather that can help you attract guests to your bar this winter. From Fat Tuesday activities to Mardi Gras decorations ideas, learn how to throw a Mardi Gras-themed party that will be the highlight of your live event calendar. Or use our Mardi Gras drink specials and menu ideas to spruce up your menu without throwing an entire event.
Click below to dive into the Mardi Gras party ideas that interest you:
When Is Mardi Gras?
Mardi Gras 2023 is on Tuesday, February 21st. Mardi Gras season in New Orleans begins on January 6th (Epiphany) and the celebrations and feasting crescendo on Shrove Tuesday (the day before Ash Wednesday). To make your efforts worthwhile, consider offering Mardi Gras food and drink specials from Epiphany until your party on Shrove Tuesday.
Mardi Gras Menu Ideas
One of the most effective ways to get guests excited about your Fat Tuesday party is to offer new and exclusive Mardi Gras menu specials. Tweak current menu items to fit your theme and make them exclusive to your Fat Tuesday party. This adds a sense of urgency for those who want to indulge in authentic Cajun cuisine.
Rather than offering your Mardi Gras specials a la carte, consider creating a prix fixe menu for your Mardi Gras items to increase sales in February. On Fat Tuesday, you can set up an all-you-can-eat buffet filled with your special Mardi Gras menu items! Fat Tuesday is all about devouring as much food, drink, and fun as you can before the Lenten fasting season begins, so a buffet is a perfect vehicle for indulgence.
Mardi Gras Appetizers
Offering Mardi Gras appetizers creates a full-course meal at your party and encourages people to linger longer playing games and ordering drinks. Discover the top Mardi Gras appetizer ideas below.
Chargrilled Oysters - Oysters grilled on the half shell and loaded with garlic, lemon, butter, and Parmesan. Atlantic oysters dominate New Orleans menus but choose the oyster variety of your preference.
Crawfish Bread - Onion, garlic, Cajun seasoning, crawfish tails, and cheese baked au gratin on French bread.
Alligator Bites - Chunks of alligator meat breaded in cornmeal, fried, and served with a remoulade dipping sauce; it's New Orleans's answer to chicken tenders.
Hot Muffuletta Dip - Green olives, salami, and zesty giardiniera combined with cream and provolone cheeses served hot with toasted French bread rounds.
Mardi Gras Main Dishes
Discover five of the most popular New Orleans main dishes you can use to feed a crowd this Mardi Gras:
Gumbo - A dense soup, gumbo is loaded with meat, okra, and seasonings and served over rice. Choose between chicken and sausage gumbo or a seafood gumbo recipe.
Jambalaya - Inspired by Spanish paella, jambalaya is a one-pot Louisiana rice dish that uses Cajun spices, regional meats, and local vegetables.
Red Beans and Rice - Red beans simmered with the holy trinity (equal parts celery, white onion, and green bell pepper), spices, smoked sausage, and ham hock served over rice.
Po'Boy Sandwiches - Large sandwiches piled high with meat (typically fried seafood or roast beef), lettuce, tomato, and pickles. These hearty ingredients are stuffed into New Orleans French bread. Spread the mayonnaise or remoulade sauce on thick for authentic New Orleans flavor.
Shrimp and Grits - Cream-laden grits loaded with green onion, bell pepper, and tasso ham are topped with generous portions of shrimp to make the classic shrimp and grits dish. For a special New Orleans twist, cook your shrimp in Abita beer and season the dish with Cajun spices.
Mardi Gras Dessert
No Mardi Gras celebration is complete without king cake, so check out this classic Mardi Gras menu item and other beloved New Orleans treats you can add to your Mardi Gras party menu.
King Cake - The signature dessert of Mardi Gras, king cake is an iced cinnamon cake topped with green, purple, and gold sugar.
Beignets - A type of donut, beignets are deep-fried, pate a choux dough squares doused in powdered sugar and served hot.
Pralines - Pronounced as prah-lean, these saucer-shaped candies are composed of pecans, brown sugar, granulated sugar, cream, and butter.
Boozy Bread Pudding - New Orleans-style bread pudding is made with French bread, brandied raisins, heavy cream, and doused in an Irish whiskey sauce. For a non-liquored option, try our brown sugar cinnamon bread pudding recipe.
Mardi Gras Takeout Options
Some patrons prefer throwing their own Mardi Gras parties, so create fun takeout-friendly options to cater their Fat Tuesday celebrations. Create Mardi Gras party kits complete with your Cajun takeout menu items, king cake, a New Orleans cocktail kit, and Mardi Gras beads.
---
Mardi Gras Drinks
Serving Mardi Gras drink specials is the easiest way to capitalize on the Mardi Gras festivities at your foodservice establishment. According to a Statista study, restaurants make an average of 20 to 25 percent of their revenue from alcohol. From classic New Orleans cocktails to the different styles of beer people enjoy on Fat Tuesday, add these Mardi Gras drink specials to your menu to help promote your bar.
New Orleans Cocktails
Home of the Sazerac, the first cocktail ever mixed, New Orleans has a storied cocktail history that is still thriving today. Offer these classic New Orleans cocktails during Mardi Gras season to boost your bar profits.
Sazerac - Rye whiskey, bitters, sugar, and absinth
Ramos Gin Fizz - Gin, orange blossom water, egg white, half-and-half, lemon and lime juice, and simple syrup
Hurricane - Light and dark rum, lime juice, orange juice, passion fruit puree, simple syrup, grenadine, orange wheel, and a preserved cherry for garnishing served in a hurricane glass.
Milk Punch - Milk, bourbon whiskeys, sugar, and vanilla extract
Pimm's Cup - Pimm's No. 1, ginger ale, fruit juices, and mint
Mardi Gras Beer
While New Orleans is famed for its cocktails, most modern Mardi Gras attendees guzzle local Southern beers while they vie for beads. Add these top Mardi Gras beers to your tap list this Fat Tuesday.
Purple Haze - Produced by the Louisiana brewing company, Abita, Purple Haze is a lager brewed with real raspberries. The raspberries provide the beer's signature purple hue which makes it perfect for Mardi Gras.
Carnival Time - Made by beloved New Orleans craft brewery Urban South, Carnival Time is an indulgent Dong Phuong king cake flavored sour ale brewed with cinnamon and cream cheese.
Courir de Mardi Gras - Bayou Teche Brewing delivers this artisanal version of a Farmhouse Ale.
Typical Tuesday - An ironic nod to the lavishness of Fat Tuesday, Typical Tuesday is a German pilsner-style beer with a medium body, crisp finish, and aromas of biscuit and white bread crust.
Parade Ground - A coffee porter by Tin Roof Brewing Co., Parade Ground is brewed with Costa Rican coffee. This medium-bodied brew delivers notes of chocolate and toffee.
---
Mardi Gras Decorations Ideas
Create a festive atmosphere at your Mardi Gras theme party with Fat Tuesday decorations. We've provided a few Mardi Gras decoration ideas to help you prepare your bar for your event below.
Mardi Gras Beads - Purple, green, and gold beads are a must-have for any Mardi Gras-themed party. Give each person a necklace upon entry and have Mardi Gras-themed party games throughout the evening that provide guests with the chance to earn more.
Mardi Gras Masks - Add plastic masks to each table or hand them out at the door to infuse a little mystery. You can even hold a competition for the best homemade mask and offer gift cards as prizes. Traditionally, festivalgoers wore masks to the Mardi Gras carnival to escape class constraints and social demands. They offer the same inhibition relief today.
Mardi Gras Centerpieces - Fleur-de-lis centerpieces, Mardi Gras jester figurines, and decorative jazz instruments are easy Mardi Gras centerpiece ideas.
---
Mardi Gras Party Activities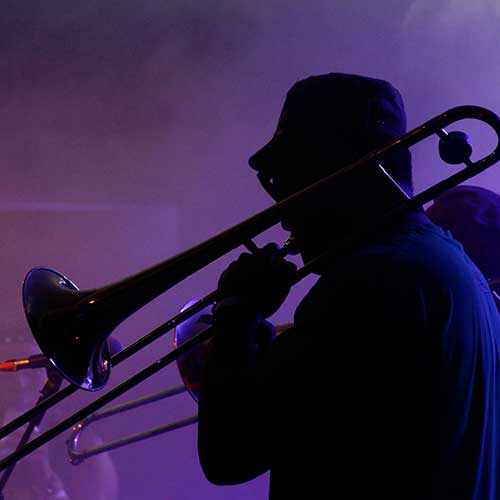 If you're looking for things to do at your Mardi Gras party, borrow ideas from New Orleans's celebration and recreate them at your bar's Mardi Gras bash. Check out our list of Fat Tuesday entertainment and Mardi Gras games for large groups below.
Mardi Gras Costume Competition
From the Mardi Gras Indians to the Krewes, the Mardi Gras parade features an array of colorfully costumed participants. Encourage your guests to dress up in vibrant clothing that features Mardi Gras' splashy green, purple, and gold hues to compete in a costume competition. Crown the male and female winners of the contest the Mardi Gras king and queen. To encourage participation and boost the festive atmosphere, consider offering a reduced cover charge to costumed guests.
King Cake Eating Competition
Mardi Gras translates to Fat Tuesday, so what could be more appropriate than a king cake eating contest? Rather than a traditional food contest, challenge guests to keep eating until they find the plastic baby. Whoever finds the figurine wins. This is the perfect game for restaurants that want to create a fun, family-friendly Mardi Gras event.
Mardi Gras Trivia Krewes
Over 100 krewes (aka social clubs) run New Orleans Mardi Gras parade each year. Each krewe has a unique history and theme that defines its float and costumes. Guests at your Mardi Gras party can form trivia "krewes" for a little competition. Award the winning team with a free pitcher of Mardi Gras beer or gift cards.
Mardi Gras Jazz Band Entertainment
Hire a jazz band or a solo saxophone player to create a lively event. Clear a space for dancing so people can sway to the music. Jazz is the soundtrack of New Orleans Mardi Gras celebrations, so hiring a jazz band will create an authentic atmosphere.
---
What Are Cover Charges at Bars?
A cover charge is an entrance fee collected at the door by all guests entering your bar or restaurant. While your restaurant or bar may not charge a cover fee on normal nights, special parties or events such as Fat Tuesday are the perfect opportunities to prove your bar is worth a premium price. To increase excitement, pair your cover charge with an open bar. "Open bar" refers to the concept that guests get their drinks for free, or at least certain drinks such as beer and wine, during a designated time or throughout the entire event. Using the words "Open Bar" as you promote your Mardi Gras-themed party is a great marketing tool.
By charging a higher cover fee or ticket price and offering an open bar, you can earn more profits from customers who wouldn't normally spend the cover fee amount on drinks. The price of the cover charge or ticket fee is up to you, but here are a few factors to consider when deciding how much to charge:
Covers the Cost of a Band, DJ, or Special Entertainment - New Orleans is the home of jazz and blues, so hiring a band will set the mood for your event. Charging a cover fee helps pay for the live music.
Creates Perceived Value - Charging guests a premium just to get through the door can spark added interest in your event. Just as lines at the door make a bar look desirable, so does the idea that your Mardi Gras party is worth an entry price.
Offsets the Cost of Drink Specials - Drink specials get customers into your restaurant or bar, so use the cost of a cover charge to offset the price of offering Mardi Gras-themed drink specials.
Encourages Guests to Stay Longer - Since guests had to pay to come to your Fat Tuesday party, chances are they'll want to get their money's worth and stay longer. For you, this can translate to more food and drink sales.
---
Mardi Gras FAQ
As you start planning your Mardi Gras party, you may have a few questions about the original event. To create an authentic Fat Tuesday bash, read our Mardi Gras FAQ.
What Is Mardi Gras?
A French term that translates to Fat Tuesday, Mardi Gras takes place on Shrove Tuesday, the day before Ash Wednesday. Originally, Fat Tuesday was a chance for Christians to consume all the bread, beef, and other indulgent foods they had at home before the 40 days of Lent, a season of repentance leading to Easter, began. Today, Mardi Gras is an extravagant celebration full of parades, colorful beads, and delicious foods most famously celebrated in New Orleans.
Mardi Gras Colors and What They Mean
Green, purple, and gold are the colors of Mardi Gras. Decorate your bar or restaurant in these hues to celebrate Fat Tuesday. Wondering why these colors are attached to the holiday? We break down the colors of Mardi Gras and what they mean below so you can incorporate their themes into your Fat Tuesday party.
Green - faith
Purple - justice
Gold - power
What Is King Cake?
Picture a ring of glazed, cinnamon-loaded brioche dough bedecked with a dazzling array of green-, gold-, and purple-hued sugar; this feast for the senses is king cake. It is a seasonal dessert enjoyed between January 6th (aka King's Day, Twelfth Night, Feast of the Epiphany) and Fat Tuesday. Some bakeries add fillings such as cream cheese, pecan praline, and chocolate. Filled or unfilled, all king cakes have a tiny plastic baby figurine added to their dough before they're baked. King cake receives its name from the biblical story of the Three Kings (also known as the Three Wise Men) who brought gifts to Baby Jesus. The tri-colored sugar coating pays homage to the jewels in the king's crowns.
What Does King Cake Taste Like?
In both flavor and texture, king cake's glazed, cinnamon-flavored brioche dough is a cross between a coffee cake and a cinnamon roll. However, its green, gold, and purple sugar topping make it sweeter than its sister sweets. Over the years, bakers have played with the classic king cake recipe and added fillings that range from creamy to fruity.
King Cake Baby Meaning
Finding the tiny plastic baby in your slice of king cake symbolizes luck and prosperity, and it earns you the title of "queen" or "king" of the festivities. However, you're probably wondering why there is a baby in the king cake in the first place. There are two theories:
Christian Roots - Religious revelers believe the baby symbolizes baby Jesus, connecting it to the cake's history with Kings Day. Also known as Epiphany, Kings Day is a Christian holiday commemorating the Three Kings' visit to Baby Jesus. King cake is enjoyed between King's Day and Mardi Gras. It is considered bad luck to eat king cake outside of Carnival season and will result in a rainy Mardi Gras day.
Local Lore - New Orleans locals believe the plastic baby evolved from a historical event during Louisiana's colonial period. Legend has it that an ornate ring was baked into the elaborate cake served at the king's ball. Whoever found the expensive trinket in their slice of cake was crowned the king or queen of the balls leading up to the opulent Mardi Gras bash.
The plastic baby baked into modern king cakes blends these two traditions by replacing the expensive ring used at the king's ball with an affordable item imbued with religious symbolism. Today, whoever finds the plastic baby is transferred hosting duties for the next year and tasked with providing the king cake. Along with their new responsibilities, they also receive good luck.
Why Throw Beads at Mardi Gras?
The tradition of throwing beads at Mardi Gras comes from the pre-Lenten Renaissance festival custom of tossing items into the air to celebrate the upcoming fasting season. When Mardi Gras parades began in the 1830s, they featured a King of Carnival named Rex. At first, Rex tossed the spectators sugar-coated almonds. Glass-bead necklaces replaced the almonds, which the crowds loved. Fierce competition to hoard the most beads ensued. Modern celebrations use safe and affordable plastic beads in traditional green, gold, and purple hues.
---
Use these tips to offer the perfect food, drinks, and atmosphere at your Fat Tuesday event. The bright colors and bold flavors of the Mardi Gras festivities will attract customers to your bar to enjoy authentic Cajun meals and traditional music.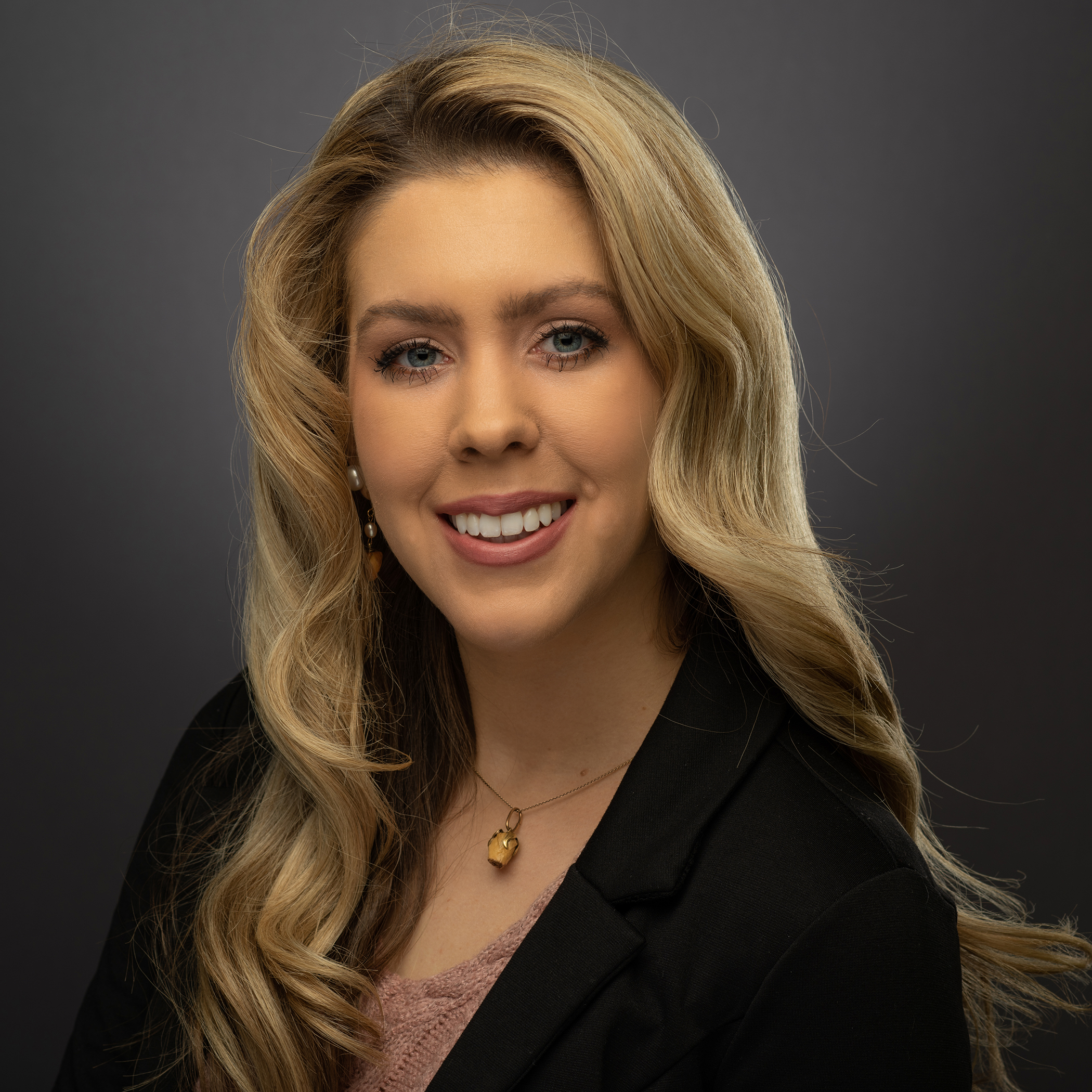 Posted in:
Bars & Breweries
|
Holidays
|
By Corrinn McCauley
The information provided on this website does not, and is not intended to, constitute legal advice. Please refer to our
Content Policy
for more details.