WebstaurantStore / Food Service Resources / Blog
How to Host a Seafood Boil at a Brewery
If you own a brewery or brewpub, hosting a seafood boil is a great way to bring your local community together while also increasing sales at your business. One of the best additions to any seafood boil is delicious, ice cold beer, so hosting an event like this will draw in new customers and give them a chance to try out some of your signature brews. The ingredients and preparation methods for different types of seafood boils vary by region, but the delicious results are always the same. Keep reading to learn more about preparing for and hosting a successful seafood boil party at your brewery.
What is a Seafood Boil?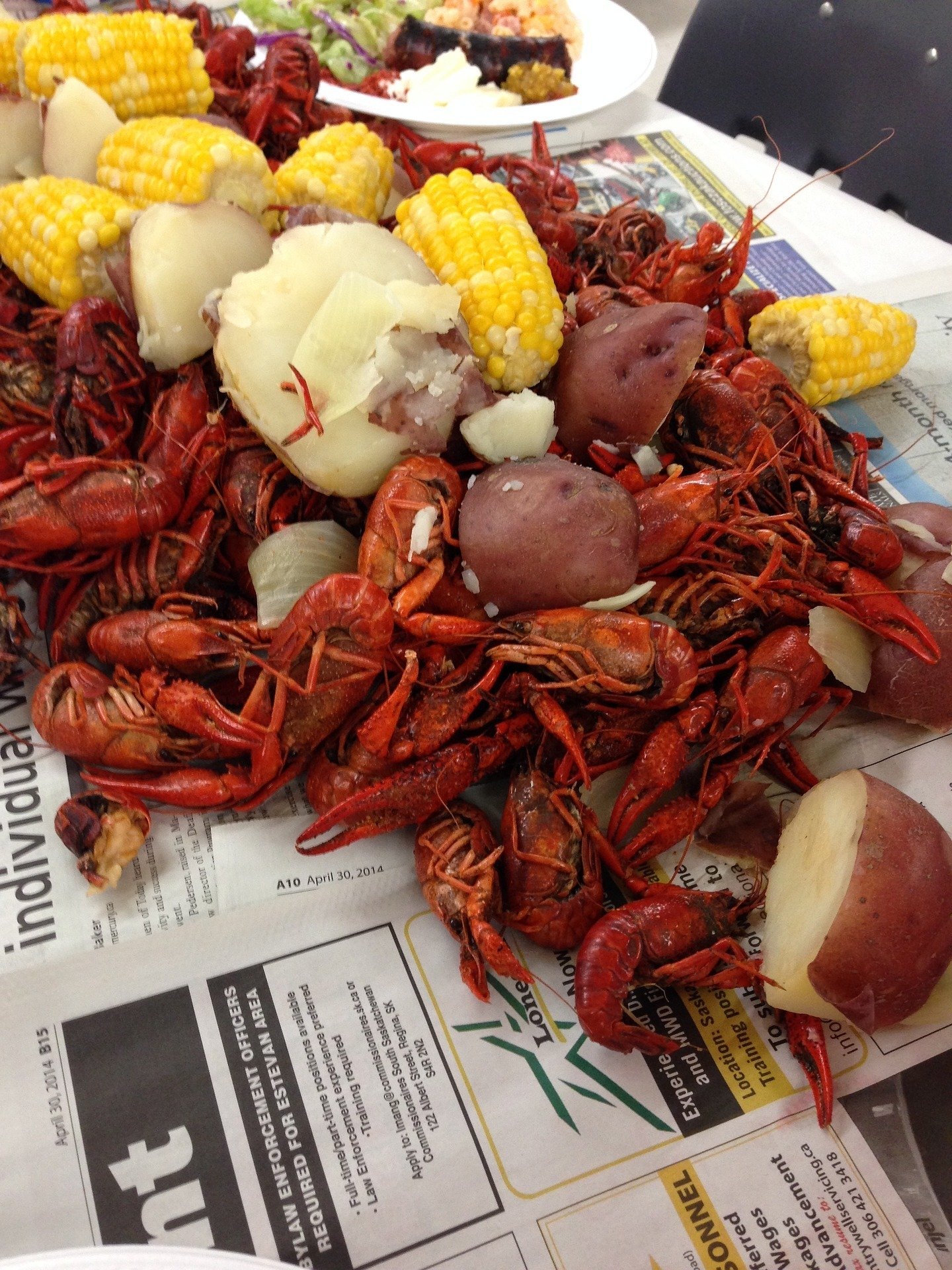 Generally speaking, a seafood boil refers to a social event or gathering that centers around the preparation and consumption of shellfish. The contents and cooking styles of seafood boils vary by region, along with the side dishes and drinks served. Seafood boil parties are often sponsored by community organizations or seafood restaurants, making them the perfect opportunity to socialize with friends while enjoying delicious food. However, a brewery is also an ideal place to hold a boil, especially if you plan on cooking with or serving beer at your event.
In terms of ingredients, seafood boils include shellfish like whole crabs, crab legs, lobster, clams, mussels, shrimp, and crawfish. These ingredients will vary based upon the area of the country where the boil is held and which seafood is in season. You may also want to include vegetables like onions, celery, potatoes, and corn, and spices like bay leaves, garlic, salt, pepper, chilies, and thyme. Some seafood boils even include andouille sausage for an extra burst of flavor.
What Are the Different Kinds of Seafood Boils?
The preparation style and ingredients in seafood boils vary by what's available and prevalent in specific regions of the country and that area's unique culinary history. Keep reading to learn more about different seafood boil party menus.
Cajun and Louisiana Seafood Boils
Cajun and Louisiana-style seafood boils are synonymous and typically only feature one type of seafood -- usually shrimp, crab, or crawfish. If you decide to hold this kind of seafood boil party, you might also want to add andouille sausage and Cajun seasonings, like cumin, coriander, and paprika. You can also purchase pre-mixed Cajun seasoning mixes. Historically, this style of seafood boil has been held in the French Quarter area of New Orleans since at least the 1950s.
Georgia and South Carolina Lowcountry Seafood Boils
Lowcountry seafood boils usually feature a variety of different seafood and are generally less spicy than their Cajun cousins. The finished product is often called Frogmore Stew, which refers to a town in the fishing community of St. Helena Island in South Carolina. Seafood boil parties in this area have been held since the 1960s and showcase the region's rich melting pot of French, Spanish, African, and Caribbean flavors. If you're holding this style of seafood boil, you might also consider adding ham, another traditional ingredient in Lowcountry boils.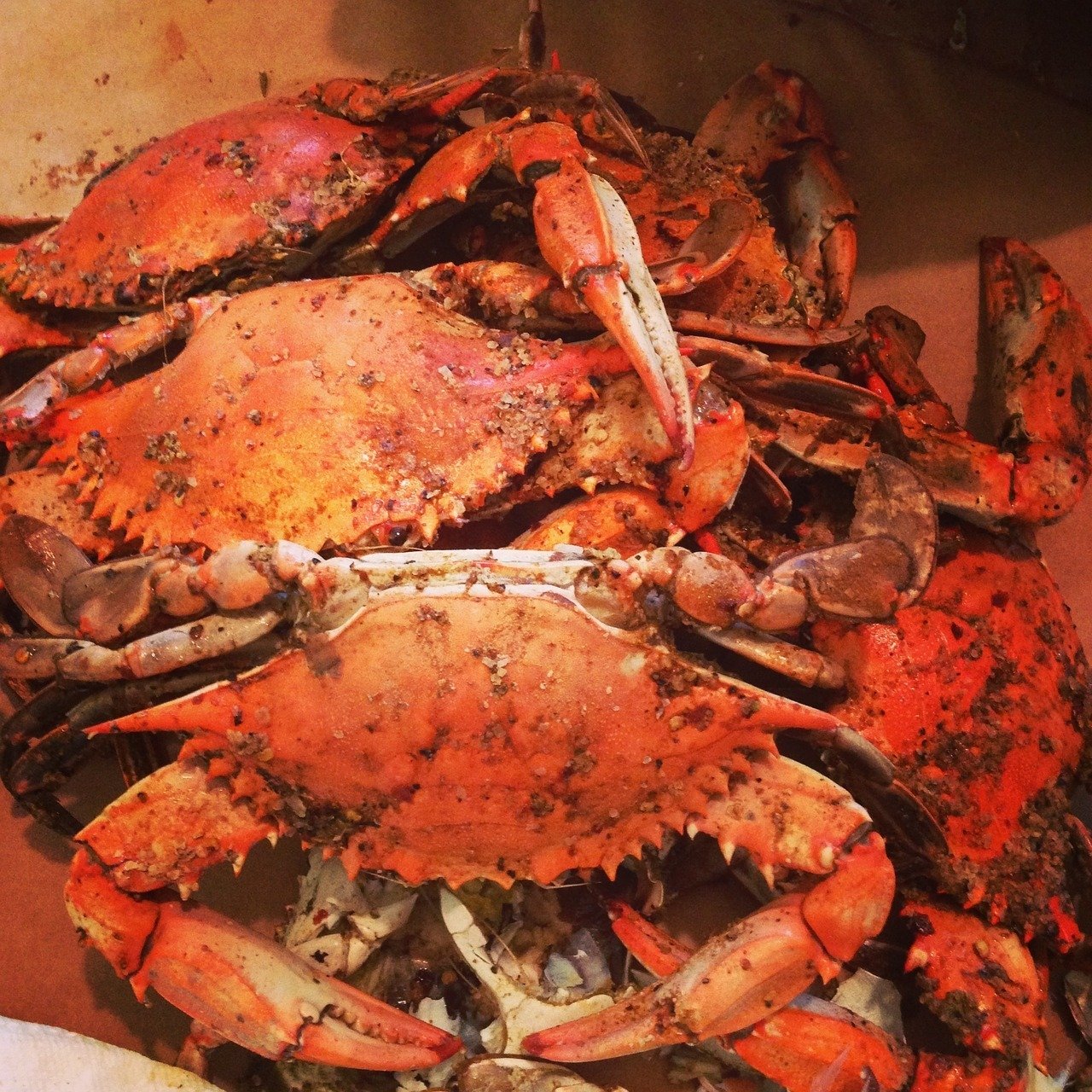 Chesapeake and Mid-Atlantic Crab Boils
Seafood boils in the mid-Atlantic region are largely centered around crabs, which are plentiful in the Chesapeake Bay and nearby Atlantic Ocean. The crabs at a crab boil party are typically steamed or boiled in spiced water or beer. Afterwards, the crabs are seasoned with seafood spice mixes like Old Bay or J.O., both of which complement and showcase the flavor of the crab. Guests will then crack, pick, and eat the crab meat by hand alongside dipping sauces and sides like corn and cole slaw.
New England Seafood Boils
When holding a New England seafood boil, you'll want to have plenty of clams and lobster on hand. Most locals also add potatoes, corn, and mild sausage to the mix, and seasoning is minimal. New England seafood boils are the perfect choice for breweries, because the most common boiling liquid is beer.
How Can You Market and Spread Awareness for Your Seafood Boil?
Effectively marketing your seafood boil is crucial to its success. We spoke with Anthony at Old Ox Brewery in Ashburn, VA, who held a seafood boil to benefit autism awareness in collaboration with Ford's Fish Shack, a local restaurant that provided seafood for the event. He offered the following pro tips on how they successfully marketed their boil:
"Some of our channels included listing the event early on our website (at least 30 days prior to the event), email marketing, having the staff talk to patrons about it, having table toppers and posters advertising it, and reaching out to every possible local news outlet we could... I believe we ended up getting listed on around 10 websites (between calendars and actual news coverage like the Loudoun Times-Mirror)."
"Ford's Fish Shack and Autism Speaks helped as well. Lastly, and probably most importantly, we promoted through Facebook and Facebook ads. We were posting pictures on our main Old Ox page and on the event page itself... Every time someone likes a picture that we post, the reach for that post increases substantially, so we posted a lot and it worked extremely well for this event. We use Facebook and social media heavily to promote all of our events, big or small."
Can You Hold a Seafood Boil if Your Brewery Doesn't Serve Food?
While many breweries also have kitchens that serve a variety of delicious foods, some are solely focused on their beer. If your brewery doesn't serve food, you can hire a catering company and bring them on site to prepare your seafood boil. Be sure to obtain any necessary special event licenses beforehand, as you don't want to be held liable if guests are injured, become sick, or choose to drink and drive.
Why Use Beer to Boil Your Seafood?
While some people use water as their primary boiling liquid, beer is an excellent choice for cooking at a seafood boil. The natural sugars and maltiness inherent in beer will add a rich depth of flavor to your food. Beer also helps tenderize meats and seafood. You'll probably want to use a mild ale or lager, as these brews will add flavor without interfering or clashing with the flavor of the food.
We also spoke with Fort Collins Brewery in Fort Collins, CO. They had the following to say about using beer as your primary boiling liquid:
"We paired [our seafood boil] with Major Tom's Pomegranate Wheat. We also boiled the shrimp using that beer. We did this because that particular beer pairs very well with seafood dishes. The sweetness and tartness helps bring out the savory flavors of the boil."
Which Beers Should You Serve to Complement Your Seafood?
The style of beer you serve at your seafood or crab boil party depends largely upon the type of shellfish you'll be serving. For recommended pairings, check out the table below.
| | |
| --- | --- |
| Shellfish | Beer |
| Clams | Choose a German pilsner like Victory Brewing Company's Prima Pils. |
| Crabs | Try a farmhouse saison like Brewery Ommegang's Hennepin. |
| Crawfish | Choose an American pale ale like Lagunitas Brewing Company's A Little Sumpin' Sumpin' Ale. |
| Lobster | Try a hefeweizen like Sierra Nevada's Kellerweis. |
| Mussels | Choose a Berliner weiss like Firestone Walker Brewing Company's Bretta Rose. |
| Oysters | Try an English stout like Magic Hat Brewing Company's Heart of Darkness. |
| Shrimp | Choose a doppelbock like Brauerei Ayinger's Celebrator. |
If you're interested in pairing your beer with other ingredients in the boil, here are a few suggestions.
| | |
| --- | --- |
| Side | Beer |
| Corn | Try a lager like Guinness's Harp Lager. |
| Potatoes | Choose an amber ale like Tröegs Brewing Company's Nugget Nectar. |
| Sausage | Try a märzen like Spaten-Franziskaner-Bräu's Oktoberfestbier Ur-Märzen. |
Should You Brew A Unique Batch of Beer for Your Seafood Boil?
If you'd like to provide a more personal touch at your seafood boil (and expose more patrons to what your brewery has to offer), you can brew a unique batch of beer specifically for the event. Old Ox did this for their boil, and it was a huge hit. Here's what they had to say about this signature brew: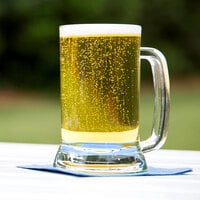 "We brewed a hybrid-style beer (blending an ale and lager together) and named it "Blue Lobstah." We collaborated with the team from Ford's Seafood Shack on this beer... We created several different varieties for them to try, and they loved the hybrid, so we named it and ran with it!"
"Here was our description of the beer: 'Our special event beer is "Blue Lobstah!" This hybrid style blends the crisp, refreshing base of a golden lager with the subtle spice complexity of a farmhouse ale.'"
What Equipment Do You Need to Host a Seafood Boil?
The most important piece of equipment you'll need at your seafood boil party is an outdoor gas stove, in addition to a large stock pot and stock pot basket. You can also purchase a steamer kit, which will generally contain a stock pot, steamer basket, propane burner, and other accessories. You'll also want to have a large mesh scoop to ladle the seafood, meat, and vegetables out of the stock pot. If you're more of a traditionalist, you can substitute a net or wire mesh for the stock pot basket.
What Else Will You Need on the Day of Your Seafood Boil?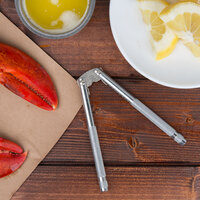 Weather permitting, the best place to hold your seafood boil is outside on your business's lawn, patio, or deck. Instead of spreading tablecloths, lay down several layers of newspaper or heavy weight brown paper. When your boil is ready, you can drain the extra water onto the ground and dump the food directly onto the tables. Be sure to provide plenty of napkins, paper towels, wet wipes, and wet towels for guests to clean their hands with during and after the boil. Similarly, you might want to have bowls handy for shells and corn cobs.
If guests are eating crabs or other hard-to-pick seafood, you'll want to have crab mallets and knives nearby. When it comes to condiments, consider having cocktail sauce, drawn butter, hot sauce, and lemons at every table. You might also want to have crackers or bread available. When patrons finish their feast, all you'll have to do is ball up the paper with the shells and other trash inside and place it in a garbage can.
When hosting an event like a seafood boil in your space, it's also important to keep event management supplies on hand, too.
If your brewery or brewpub is looking for new ways to bring guests through your doors, hosting a seafood or crab boil party is a great place to start. Depending on what's plentiful in your area, you can choose between a variety of seafood boil styles and ingredients. Similarly, holding a boil gives your business the opportunity to showcase your best beers and pair them with different types of delicious shellfish. With these seafood boil party ideas in mind, grab your shellfish, steam pot, and beer and get boiling!

Posted in:
Seasonal
|
Bars & Breweries
| By Nora Fulmer