Brown Sugar Cinnamon Bread Pudding Recipe
Whether you run a casual restaurant, trendy cafe, or upscale bistro, chances are you've had bread pudding on your menu at some point in time. All of the ingredients in bread pudding are affordable and easy to find, so adding this dish to your lineup will also help raise your establishment's profits. To take your dessert menu to the next level, make brown sugar cinnamon bread pudding using delicious Torani flavored syrups for a tasty treat that guests will love.
How to Make Brown Sugar Cinnamon Bread Pudding
Wondering how to make bread pudding? If you'd like to add this delicious dessert item to your menu, check out the recipe and video below: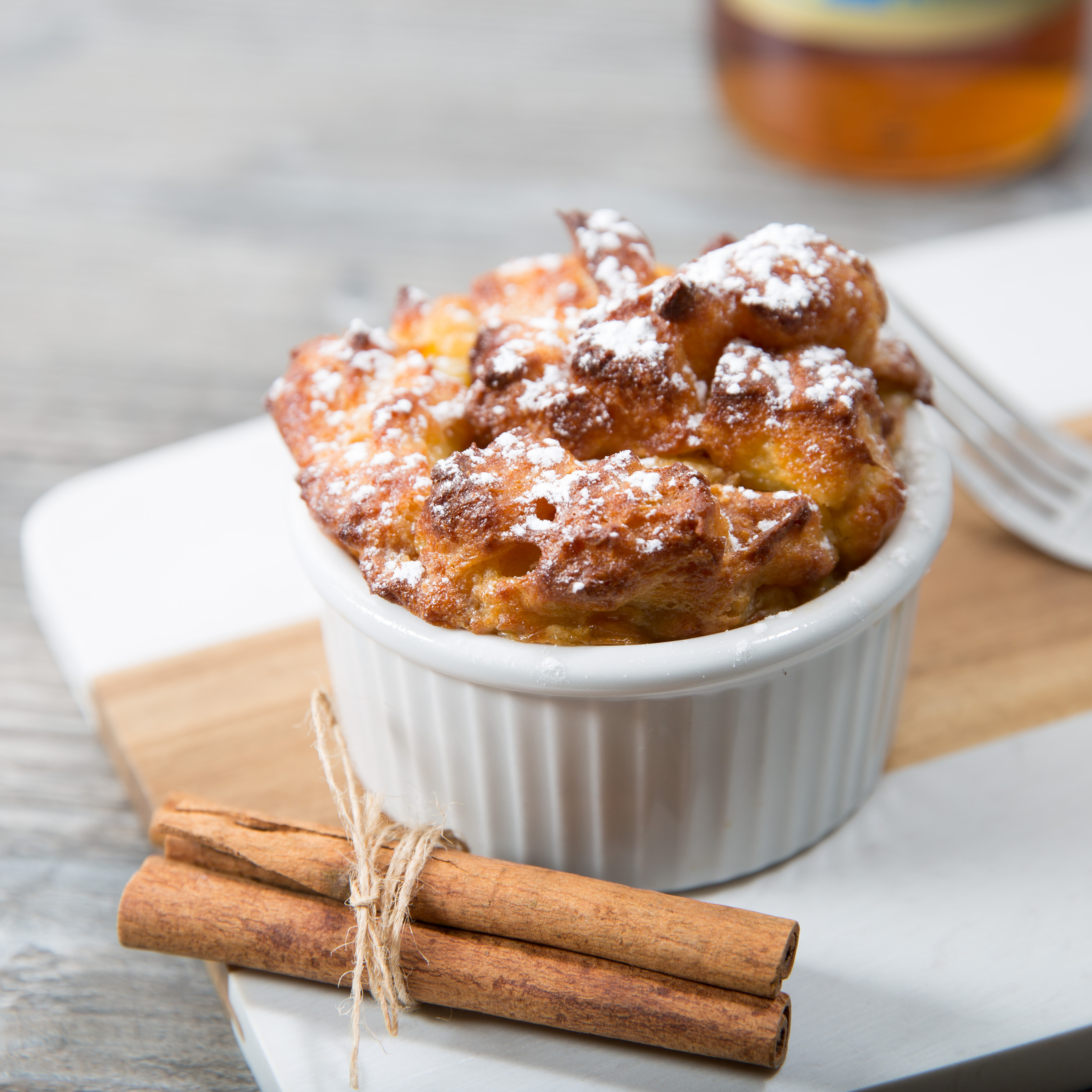 Ingredients
8 slices of 1/2" cubed brioche
4 oz. melted unsalted butter
2 cups heavy cream
2 cups milk
3/4 cup Torani flavoring syrup
1 cup sugar
6 eggs
4 egg yolks
1 tsp. vanilla
1 tsp. salt
Directions
Toss the bread crumbs in melted butter and bake them on a sheet tray for 5 minutes. Transfer them to a shallow dish.
Combine the milk, cream, and 1/2 cup of the sugar in a saucepan. Bring the mix to a boil and then turn your burner off.
Whisk the eggs, egg yolks, vanilla, salt, Torani syrup, and remaining 1/2 cup of sugar together.
Gradually temper the heated cream mixture into the egg mixture, whisking as you go.
Strain this liquid and pour it over the bread crumbs.
Refrigerate for at least 2 hours.
Scoop the mixture into ramekins until they're 3/4 of the way full.
Bake using a water bath at 350 degrees Fahrenheit for around 1 hour.
Cost Breakdown of Brown Sugar Cinnamon Bread Pudding
Sold on Menu - $4
Food Cost per Serving - $.93
Profit Margin per Serving - $3.07
What is Bread Pudding?
This dessert is made of stale bread, butter, milk, and eggs, and is often sweetened with sugar, flavoring syrups, honey, and other sweet spices. Stale bread should always be used, as it absorbs the liquid ingredients more easily than fresh bread and helps create a soft and delicate finished product.
We chose to use Torani Brown Sugar Cinnamon flavoring syrup in our bread pudding. This luscious yet not-too-sweet product is perfect for everything from desserts to hot specialty beverages.
History of Bread Pudding
Bread pudding has a centuries-old history and has long been prevalent in a variety of cultures. Ancient Egyptians made a type of bread pudding called Om Ali, which contained bread, milk or cream, raisins, and almonds, while early Middle Eastern cultures enjoyed Eish es Serny, a dish made with bread, sugar, honey syrup, rosewater, and caramel.
In India, a popular dessert called Shahi Tudka is made from bread, ghee, saffron, sugar, rosewater, and almonds. First- and second-century Romans also made bread pudding, but they used eggs rather than custard, which wasn't invented until the Middle Ages.
Europeans first began eating bread pudding in the early 11th century, as it allowed money-conscious cooks to use up stale bread, rather than letting it go to waste. In 13th century England, bread pudding was referred to as "poor man's pudding" because it was popular with the lower classes. Bread pudding was also beloved among 18th century American colonists and was even included in Thomas Jefferson's collection of recipes.
Why is Bread Pudding Popular?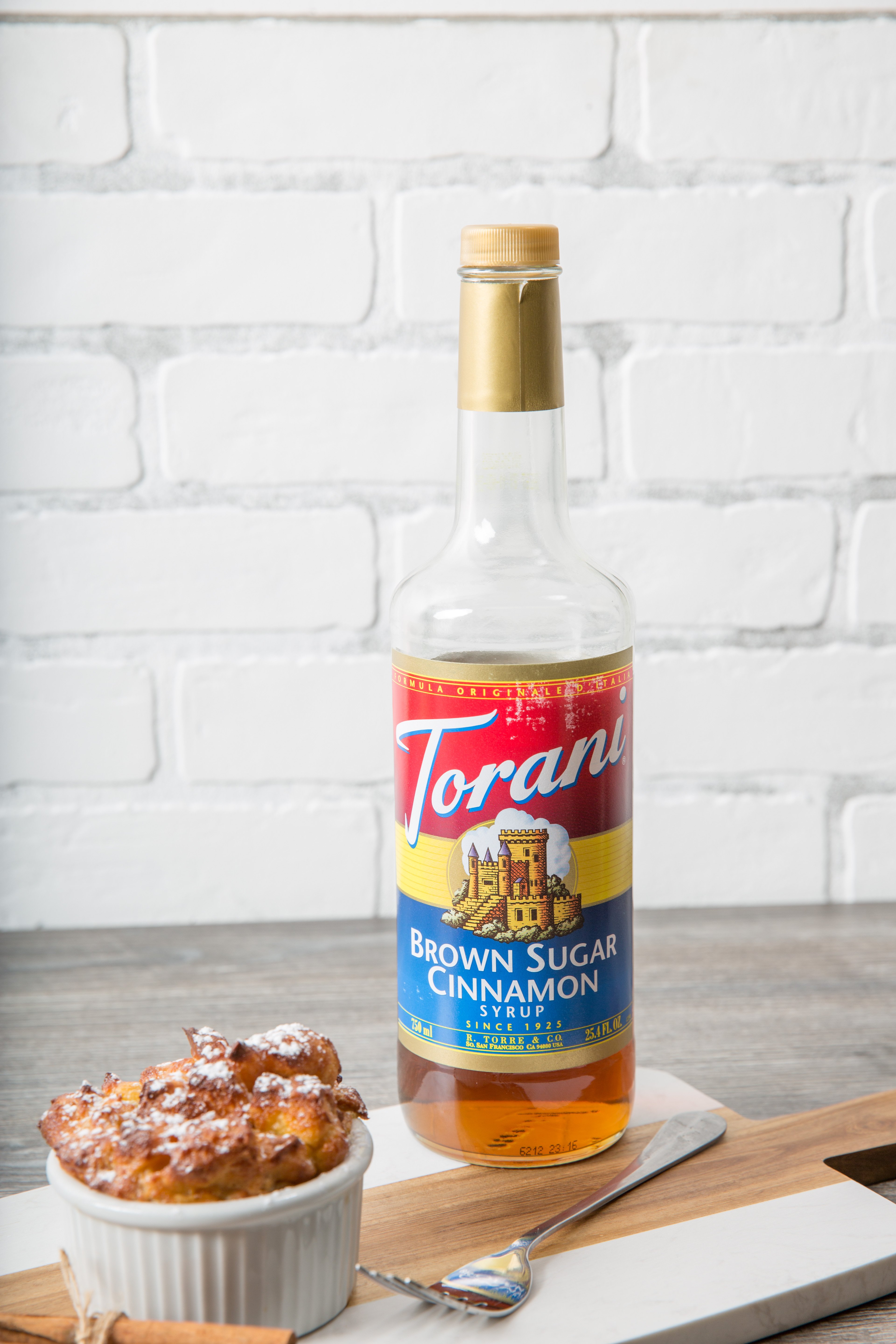 Bread pudding is a quintessential comfort food, which has helped this dish make its way onto menus at both casual and upscale establishments. This dessert is also popular because it allows chefs to get creative in terms of ingredients. In addition to traditional sweet breads like challah, sourdough, and brioche, cooks can use leftover coffee cakes, danishes, muffins, donuts, and croissants as a base.
All of the ingredients used to make bread pudding are also affordable, and your chefs will appreciate the opportunity to use up old or leftover bread. This dessert can also be made using anything from an oven or crock pot to a microwave or stovetop, so you'll have no trouble preparing it in any type of large or small kitchen.
In addition to the United States, bread pudding is popular in countries around the world, including the United Kingdom, Brazil, France, the Philippines, and Mexico. All of these nations also put their own unique spin on bread pudding by incorporating fresh, local ingredients.
Brown sugar cinnamon bread pudding made with Torani syrups is the perfect addition to any foodservice business's menu. This dessert is light enough to be enjoyed after a large dinner but filling enough to complement a light meal or stand on its own. Best of all, its profit margin per serving will help your establishment save money and increase your revenue.

Posted in:
Recipes
|
By Nora Fulmer
The information provided on this website does not, and is not intended to, constitute legal advice. Please refer to our
Content Policy
for more details.