What is a Prix Fixe Menu?
A prix fixe menu is a type of menu that offers a multi-course meal for a fixed price. In most circumstances, guests will have options to choose from for each course. In some cases, the entire meal is planned and selected ahead of time by the chef.
Prix Fixe Menu Definition
Prix fixe is French for "fixed price" and is pronounced as "pree fiks." Fixed price menus are typically full course meals consisting of an appetizer, entree, and dessert, though they may feature less or more courses than the typical 3-course meal.
Is Prix Fixe Per Person?
Prix fixe menus are usually per person with a multi-course meal served to each individual. In some cases, there is a meal option for two at a set price. This might encompass two separate meals (full-course or not) or a larger one meant to be shared. Some restaurants offer shared appetizers, sides, entrees, and dessert platters for the whole table at a fixed price per person. Other restaurants may offer a buffet-style setup that is also prix fixe per person.
When Are Price Fixed Menus Used?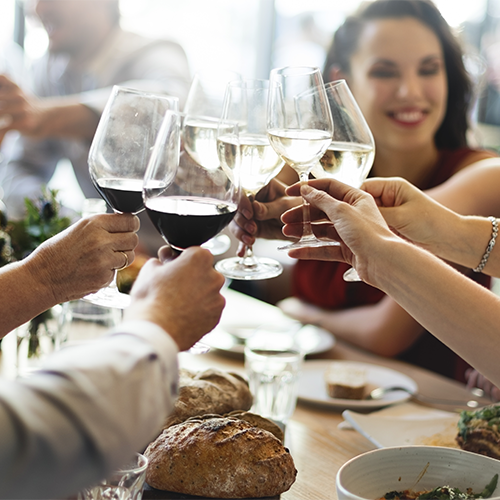 Price fixed menus are typically offered at fine dining or contemporary casual restaurants. Below are circumstances in which a prix fixe menu may be offered:
As a tasting menu. This type of menu is a multi-course meal of small portions of different dishes. The dishes may showcase the chef's skills or highlight local or seasonal flavors. Tasting menus may include a main course or simply provide enough food overall to serve as a satisfying, full meal. Tastings may be regularly offered at a restaurant or only offered on specific days.
For a special occasion. Many restaurants may offer price fixed menus for occasions such as Valentine's Day, Mother's Day, Thanksgiving, New Year's Eve, or Restaurant Week. Not only does this set a special tone for the day, but it also provides a convenient way for restaurants to prepare ahead of time for the large crowd.
On weeknights. If your restaurant usually experiences slow weeknights, try offering a special prix fixe menu on certain days to bring in guests who will be prompted to eat out when they normally would not.
As a part of an everyday menu. Some restaurants, usually fine dining or contemporary casual, will always have a prix fixe menu available. Restaurants may choose to offer a prix fixe menu along with an a la carte menu to appeal to different guests. Or, restaurants might offer a prix fixe menu only for lunch or as a unique happy hour idea to attract a larger customer base.
Why Serve a Prix Fixe Menu?
Below we go through the benefits to you and your guests of offering a prix fixe menu.
According to menu psychology, a smaller number of choices eliminates potential overwhelm that can come when a menu offers an extensively long list of options.
A prix fixe menu is a great way to create a special experience for guests who are celebrating. In addition, it allows guests to experiment and try unique offerings they might not have otherwise. This makes it a more memorable experience for guests who will want to come back and dine at your restaurant.
A prix fixe menu is an excellent choice if preparing for a large crowd. Occasions such as Restaurant Week or holidays can create a large demand for your restaurant. With a set choice of dishes, back-of-house staff can easily prepare for the crowd without sacrificing quick service.
With a prix fixe menu, your restaurant has the potential to increase sales. While guests may normally only choose one or two of your course offerings, a prix fixe menu usually offers more courses at a somewhat discounted price, so guests will be apt to take advantage of the deal. In the end, however, they are spending more than they would have otherwise, creating a larger bill. If your menu is correctly priced to maximize your bottom line, a prix fixe menu, though still a "deal," should ultimately optimize sales at your restaurant.
How to Create a Prix Fixe Menu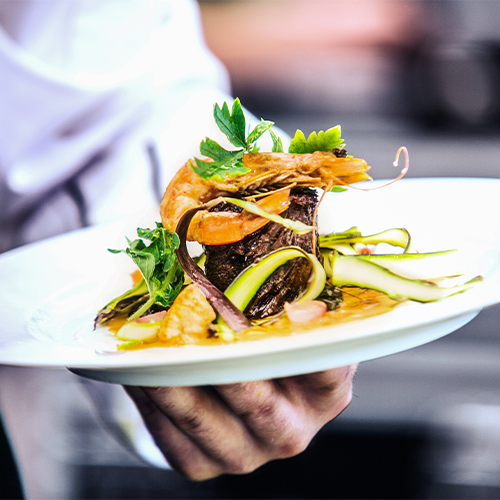 There are many different ways to create a successful prix fixe menu. Below we go through some suggestions if you are looking to offer a fixed price menu:
Figure out which of your items sell the most, and create a prix fixe menu that incorporates those dishes.
Include high profit margin items to make your prix fixe menu lucrative.
Feature seasonal items, such as fruit and vegetables. Not only does this resonate with health-conscious, environmentally aware patrons, but the lower purchase price of seasonal items will be beneficial to your bottom line.
Ensure that all dishes are cohesive together to create continuity throughout the courses. Try basing the meal off the season, a region, or a certain mix of flavors.
However you choose to structure or create your meal, make sure that it can provide a high-quality main course.
Offering a prix fixe menu is an excellent option for restaurants and guests alike. Whether for a special occasion or as a permanent part of your restaurant menu, fixed price menus have the potential to increase guest satisfaction, quicken up service, and improve your bottom line.

Posted in:
Management & Operation
| By Hannah Herrera