WebstaurantStore / Food Service Resources / Blog
The 12 Drinks of Christmas
With the winter holidays quickly approaching, it's time to get your bar or restaurant into the festive spirit. Whether you're warming up customers who visit your bar after a long day of shoveling snow or you're preparing tasty beverages for your ugly sweater party, these 12 drinks of Christmas are sure to keep the holidays, and your guests, buzzing. Check out our recipes below as well as our favorite seasonal drink syrups and add ins.
1. Winter Sea Breeze Recipe
This refreshing drink combines vodka with a bitter bite of grapefruit juice, topped off with a hint of mint. Offer this refreshing beverage on your holiday brunch menu, or whip up a batch of them when you're gathering with family and friends.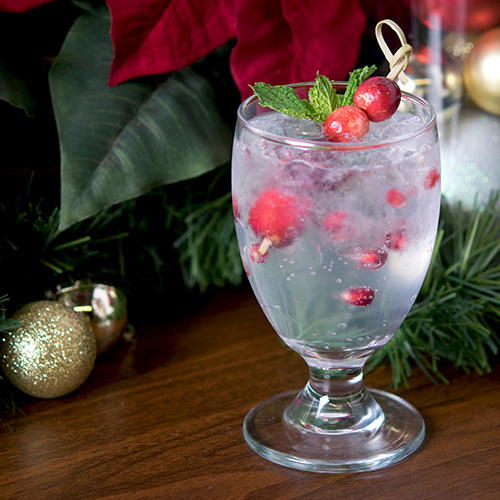 Ingredients
1 oz. vodka
1 oz. grapefruit juice
2 oz. tonic water
Pomegranate seeds
Cranberries
Mint leaves
Directions
Mix together the vodka, grapefruit juice, and tonic water in a cocktail shaker.
Fill a glass with ice and pour in the drink mixture.
Garnish with the pomegranate seeds, cranberries, and mint, then serve.
2. Red Stag Dirty Shirley Recipe
Red Stag bourbon meets cherry syrup and a bubbly splash of 7 Up in this festive drink. Your bar patrons or house guests are sure to be jolly after sipping on this sweet beverage all evening.
Ingredients
1/2 oz. grenadine
1 1/2 oz. Red Stag black cherry bourbon
5 oz. 7 Up
Splash of maraschino cherry syrup
Maraschino cherries
Directions
Pour the grenadine, cherry bourbon, 7 Up, and maraschino cherry syrup into a glass filled with ice and stir.
Garnish with a maraschino cherry and serve.
3. Peppermint Hot Cocoa Recipe
Thisrich, dark beverage has the ideal ratio of chocolate to peppermint, making it the perfect drink to enjoy after dinner or on a cool night while relaxing by the fireplace.
Ingredients
Directions
Prepare the hot chocolate.
Pour the hot chocolate and peppermint schnapps into a glass or mug and stir.
Toast the marshmallows over your stove or with a butane torch.
Garnish with the torched marshmallows and serve.
4. Winter Sangria Recipe
This sangria is abundant with fruit, liquor, and wine. Refrigerate this tasty beverage overnight to have a pitcher ready for your catered brunch, office holiday party, or family gathering.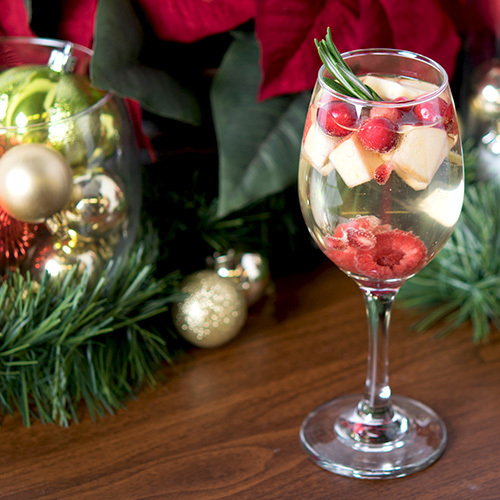 Ingredients
1/3 cup triple sec
1 bottle dry white wine
2 apples, cubed
1 cup fresh cranberries
1 small box red raspberries
Simple syrup to taste
12 oz. Sprite
Rosemary sprigs
Directions
Mix all of the ingredients, except the Sprite and rosemary sprigs, in a pitcher.
Refrigerate the mixture until it's chilled and you're ready to serve it.
Add the Sprite to the pitcher just before serving.
Garnish each glass with a rosemary sprig and serve.
5. Cinnamon Candy Apple Recipe
Red and green are layered into a festive shot that looks as good as it tastes! Start the fun early and warm up your guests by serving this sweet and spicy shot.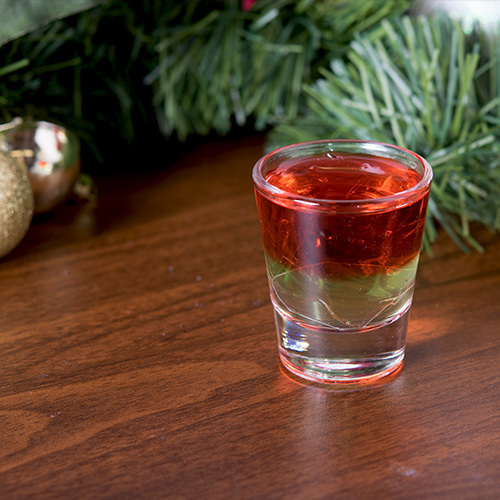 Ingredients
3/4 oz. sour apple schnapps
3/4 oz. cinnamon whiskey or tequila
Directions
Pour the sour apple schnapps in a shot glass.
Color the cinnamon liquor with the red food coloring.
Layer the cinnamon liquor over the schnapps by pouring it slowly over the back of a spoon and serve.
6. The Snowflake Recipe
This creamy cocktail has a light and refreshing fruity punch, making it a playful beverage that's perfect for any adult snow day!
Ingredients
Nonpareils
5 oz. Hypnotiq
1 1/2 oz. RumChata
3/4 oz. vodka
Directions
Rim a martini or cocktail glass with nonpareils.
Mix the Hypnotiq, RumChata, and vodka in a cocktail shaker.
Pour the mixture into the garnished glass and serve.
7. Mulled Wine Sangria Recipe
Warm up your bar crowd or family members with this mulled wine sangria recipe. This beverage abounds with fresh fruits, warm spices, sweet liquor, and red wine.
Ingredients
1/2 cup brandy
1/4 cup triple sec
1 lime, sliced
1 lemon, sliced
1 apple, sliced
1 pear, sliced
3 mandarin orange slices
Handful of cranberries
1 bottle red wine
1 cup orange juice
1 tsp. cloves
1/2 tsp. allspice
3 cinnamon sticks
Sugar to taste
7 Up, Sprite, or Club Soda (optional, for sparkle)
Directions
Pour the brandy, triple sec, fruit, and all but 1 cup of red wine into a pitcher and stir, then set aside.
In a sauce pan, combine the orange juice, spices, and remaining red wine. Bring the mixture to a simmer.
Add granulated sugar to the simmering mixture if you desire a sweeter beverage.
Simmer the mixture for 10-15 minutes, then strain the liquid through a cheesecloth and strainer to remove the whole spices.
Add this mixture to the pitcher and refrigerate it overnight.
Pour the sangria into individual wine glasses and serve.
If you want to add sparkle and sweetness to your sangria, top the mixture off with a splash of 7 Up or Sprite. Or, use club soda to add sparkle without any extra sweetness.
8. Whipped Caramel Hot Cocoa Recipe
Topped with a dollop of whipped cream, this hot and steamy drink is perfect for cuddling up after a long day in the bitter cold! Feature this beverage on your restaurant's sign or in your window to draw the crowds in from the frigid outdoors, or offer it to your neighbors to warm them up after an afternoon of shoveling.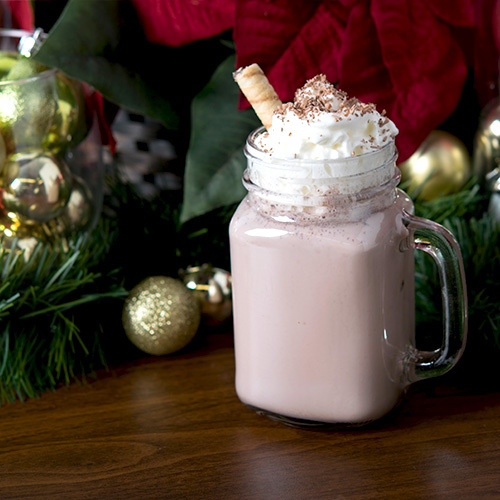 Ingredients
7 oz. hot cocoa
3/4 oz. whipped vodka
3/4 oz. caramel vodka
Dark chocolate
Whipped cream
Directions
Prepare the hot cocoa and pour it into a glass mug.
Stir the whipped vodka and caramel vodka into the hot cocoa.
Prepare the dark chocolate shavings by using a chocolate shaver or vegetable peeler.
Top the mixture with the whipped cream and dark chocolate shavings and serve.
9. Salted Caramel Martini Recipe
Nothing beats the flavor combination of sweet and salty, all wrapped up in a beautifully decorated holiday martini! This beverage is sure to be a favorite at your next catered event, holiday party, or Secret Santa exchange.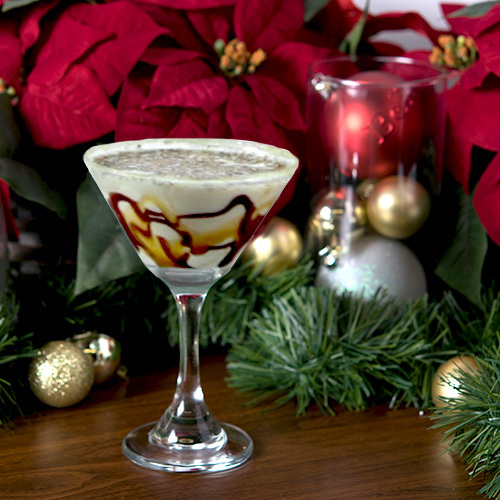 Ingredients
Chocolate syrup
Caramel syrup
2 oz. Bailey's caramel liquor, plus extra for garnishing
Kosher salt
2 oz. salted caramel vodka
1 oz. chocolate vodka
1 oz. dark creme de cocoa
1/2 oz. half and half
1 oz. salted caramel syrup
Dark chocolate shavings
Directions
Line the interior of a martini glass with the chocolate and caramel syrups, and place it in the freezer until the syrups harden.
Rim the glass with the extra Bailey's caramel liquor and kosher salt.
Shake the salted caramel vodka, chocolate vodka, dark creme de cocoa, half and half, salted caramel syrup, and 2 oz. of Bailey's caramel liquor in a cocktail shaker and pour into the garnished martini glass.
Garnish with the shaved dark chocolate and serve.
10. Chambord Kir Royale Recipe
Bring in the New Year the right way with the Chambord Kir Royal! Make that special toast this season with the refreshing taste of raspberry with an added spritz from your favorite champagne.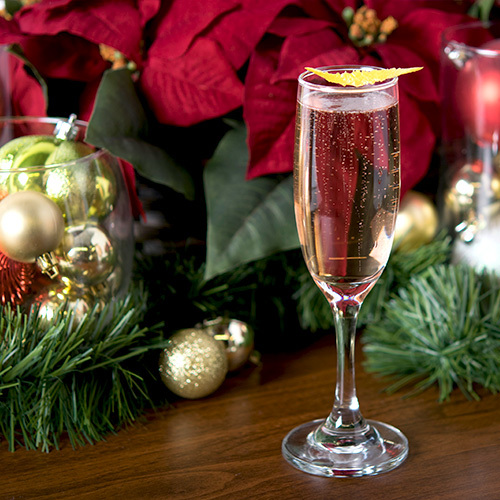 Ingredients
1/4 oz. Chambord
Champagne
Lemon twist
Directions
Pour the Chambord into a flute glass.
Top the Chambord with champagne.
Garnish with a lemon twist and serve.
11.
Eggnog Cocktail Recipe
One of the most traditional holiday beverages is now featured as an elegant eggnog cocktail. Rimmed with classic spiced cookies, this dessert beverage is the perfect after-dinner choice for your restaurant customers or house guests.
Ingredients
4 oz. full fat eggnog, plus extra for garnishing
Spiced cookies, crushed
2 oz. spiced rum
1 oz. vanilla vodka
1 oz. dark rum
1/2 oz. eggnog syrup
Cinnamon sugar
Freshly-ground nutmeg
Directions
Wet the rim of a glass with the extra eggnog and dip it in the crushed spiced cookies.
Mix the spiced rum, vanilla vodka, dark rum, eggnog syrup, and 4 oz. of full fat eggnog in a cocktail shaker.
Pour the mixture into the rimmed glass.
Garnish with cinnamon sugar and freshly-ground nutmeg and serve.
12. Santa Hat Martini Recipe
Combining tart cranberries, sweet vanilla, and the tropical flavor of coconut, this is Santa's favorite island cocktail! Lay back, and pretend you're soaking up the sun instead of shoveling the snow.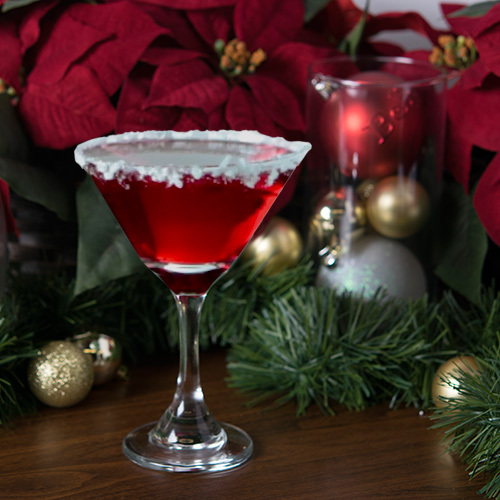 Ingredients
1/2 oz. coconut syrup, plus extra for garnishing
Powdered sugar
Grated coconut
4 oz. cranberry juice
2 oz. coconut rum
1 oz. vanilla vodka
Directions
Rim a martini glass with the extra coconut syrup, powdered sugar, and grated coconut.
Shake the cranberry juice, coconut rum, vanilla vodka, and 1/2 oz. of coconut syrup in a cocktail shaker.
Pour into the rimmed glass and serve.
Count down the 12 days of Christmas with these classic holiday drinks and put your patrons in the holiday spirit. Get ready for the holiday season and update your beverage menu with any of our festive drinks and cocktails.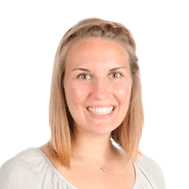 Posted in:
Holidays
|
Recipes
|
Bars & Breweries
| By Ashley Kufera