5.5 Qt. Stainless Steel Chinese Colander with Small Holes
Stainless steel construction
2 mm holes ensure fast draining without losing any food
Tapered sides and beaded edges for more secure grip
Sturdy and lightweight
No protruding feet or handles
Other Products from this Line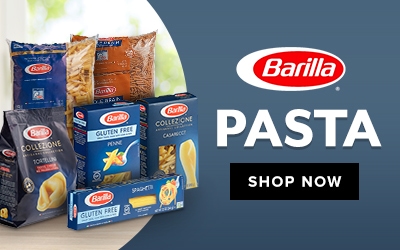 Specs
Height
4 Inches
Top Diameter
11 Inches
Capacity
5.5 qt.
Color
Silver
Material
Stainless Steel
Shape
Round
Style
Without Base
Type
Chinese Colanders
Details
This 5.5 qt. Chinese colander is one kitchen supply you don't want to go without! It is ideal for draining all types of pasta, washing fruits and vegetables, and even straining soups and stews. Unlike a regular colander, this Chinese style colander does not have any protruding feet or handles that can trap food or get stuck in the sink. Its smaller size makes it a good option for quick draining during a busy dinner rush. The stainless steel material of this colander will help prevent tarnishing and rusting, and you can be sure that it will stand up to heavy use.

Liquids and particulates can quickly drain from this colander through the abundance of 2 mm holes covering its bottom and sides, saving you valuable time while preparing pasta dishes and fruit salads. This item is perfect for commercial kitchens, catering businesses, hotels, and cafes, and is lightweight for ease in use and storage. The tapered sides and beaded edges of this colander ensure that your staff can grip it safely and securely while rinsing fresh berries and fruits. With holes small enough to strain rice, quinoa, and orzo without losing food in the process, this colander will quickly become an essential tool in your kitchen!

Overall Dimensions:
Top Diameter: 11"
Height: 4"
Capacity: 5.5 qt.
Customer Reviews
People Talk About:

colander

small

size

great

feet

smaller

easy

drain

nice

pasta

1

out

of 1 found this

review

helpful

Excellent price for a very sturdy colander. If you want to strain into a 5 gallon bucket, it fits perfectly around the rim of it, which is exactly how I use it.

An inexpensive stainless steel colander that would not work if you're looking to drain fast. I was looking to replace my plastic colander that's lasted over 20+ years but the smaller holes does allow liquids to pool on the bottom. If you're looking to drain fat or pasta I would not recommend this item. If you use this for prep and you're not in a rush, this will be adequate.

Thank you for your feedback! We're sorry you did not prefer this product. For recommendations, please contact our Customer Solutions team.

I love it. I use it for everything from pasta to fruit. Has cute little feet. It washed well and stores fairly easy. Great buy.

These are really sturdy and stack really well so they take up very little space when using them. I got the colander with smaller holes as I sometimes wash smaller vegetables that will fall through the one with larger holes so this is a nice compliment to the other. I do wish there were more of the small holes though as drainage can sometimes be a problem compared to the plastic colanders you can purchase which drain much better. Still, these look good and will last much longer and the price is right.

Great little colander for the small jobs. Works great for blanching vegetables like broccoli and anytime you need to boil and drain a small portion.

Great colander. I use for pasta and as a strainer for all types of noodles. Would be even better if it had more holes. Would recommend and purchase again. Wish there was more sizes. No scratches yet after every day continual use.

This colander far exceeded my expectations. The stainless steel construction used is very thick and has a nice shine that makes it very easy to clean. It is also nice that it has small feet on the bottom to allow for easier drainage in a sink.

great size strainer, fits perfect in our larger bowls We use this specifically to strain zucchini noodles and is the perfect size. heavy metal and holds up to many washed

The Chinese Colander is well made with stainless steel. However, I found the hold are little too small for my need. I need to shake out the water sometimes.

Thank you for your feedback! We're sorry you did not prefer this product. For recommendations, please contact our Customer Solutions team.

I liked this colander a lot. Sturdy and well built although not a ton of drainage holes so it can take long to drain. I use it to wash strawberries or grapes. Overall I would recommend.

In general, it is a nice colander that works pretty well, and I do recommend it for the price for light use. I liek the compact design, stainless steel body, and small holes. I do wish that the dimple feet on the bottom raised it up a little bit more. I also could wish that it was a heavier guage steel, but it is still a pretty nice colander for the price.

I like using this small hole colander to straighten out my spaghetti monster it works really good because it will not fall out of the small holes and it's a really good size and I like the flatbottom on it

Best price on the market, this colander is very useful in our small restaurant, we bought two of them different sizes and we using them a lot

I love this! Got rid of the other ones I had after purchasing this one. I love that it doesn't have handles because it stores so easy. The hole size makes it versatile- you can rinse rice and bean, drain pasta of course, but still easily use it to wash fruit. I would buy again!

5.5 Qt. Stainless Steel Chinese Colander with Small Holes is what I was looking for and does the job well. Good quality, no problems with the product. I've used it to drain lentils of various type, wash rice, drain pasta and more.

This colander is top notch!! I love the stylish design and they look beautiful in any kitchen. Well crafted and hope additional styles will be available.

Very durable. We use it for vegetables and fruits. The quality is very good and reasonable price for the product. We are very happy with this item.

Just like the large hole version, these are the strainers I've been looking for all my life. Durable, yet extremely lightweight. Made of non-reactive, high quality stainless steel. And, without any pesky and unnecessary handles or feet soldered on (that would likely break down the road anyway!). In a clever display of design, there are some slight feet stamped into the bowl itself, so you still get the benefit of being up off the floor of the sink. I comfortably soak and sprout five pounds of Pinto or Black beans in this 5.5 quart size. Small holes keep in smaller beans like Mung, or even rice! I think I might start buying these as gifts for friends!

I really like this colander. I was a little worried about the fact it had no handles but the edges provide a great grip at any angle. Overall well built nicely polished and feels like it will last a long time. I will be buying other sizes of this for sure.

Great size for a colander. Many holes all over are great for making sure all water is gone. Smaller holes are really helpful to keep in our small noodles. The small raised feet at the bottom also keep it off of the sink floor.

Good quality colander. The shape and size lend it to nesting well with a lot of my other bowls, which helps with storage, and the size of the holes make it easy to clean. The smaller holes make it easy to rinse rinse and other smaller things that would fall out of a colander with larger holes. The only down side is that there are no feet or substantially raised parts on the bottom of the bowl so be careful when you rinse that the water has a place to go.

I really like the strainer it's got small holes so that way none of my product falls through I'm even rice you can generally do. I also like that it has so many holes on the bottom I am on the feet that way the water doesn't pool up in the feet when sitting in the sink. I have a recommend the strainer

Great size, but poor drainage. No holes around bottom edge, so you can't just tilt it to drain. Need to jostle it pretty good to get water out of pasta. Easily holds a one pound box of pasta. Like the ease of cleaning. No parts for starches to stick.

This is a really nice colander that is good and sturdy. Nice big size that can hold a lot. Clean up is easy too! Thank you!

I do home made tofu from non-GMO organic soybaans. This is my "go-to" for separating the soy milk. Works perfectly every time. Easy to clean. Just the right size. Actually, I could make this a 1 word review: perfect!

Great little colander. I love the fact that there are no handles or protrusions where gunk can build up. Smooth all around, and easy to clean. Good size holes for rinsing rice up to scrubbing and cleaning smaller amounts of vegetables.

I threw out 4 colanders because of just this one Chinese colander, this is top high quality stainless steel and the holes are perfectly sized, not too big nor too small, awesome for spaghetti and smaller thinner pastas.

This is the nicest colander we have ever owned, and that includes one that my grandmother brought from Europe fifty years ago. Works well, elegant, and functional.

Purchased this to add to my colander collection. I ended up really liking it. It differs from the traditional colanders in that it doesn't have any protruding handles, or feet. The holes also seem to be smaller, but there are many more of them. It's got a very nice weight to it, and the base is molded so that it doesn't sit flush on a surface; there's a bit of room underneath the colander. I haven't noticed any discernible difference between using this or my other colanders, with the exception that, because the holes are so small on this one, you're far less likely to have food fall through while straining. As far as I can tell it's one piece, built strong, and has a beautiful stainless finish to it. Two thumbs up for this product.

This colander is lovely because it does not have a base and handles where food could get stuck. It is easy to clean and the width is perfect for salads, pasta, even rice. Good quality too.

Good quality and great size colander. Works very well for washing berries and vegetables from my garden. Deep enough to also drain pasta and steamed vegetables.

Colanders are perfect for draining pasta and such but this chinese colander will be the only one youll need! Nice size and plenty of holes makes straining things a breeze!

I didn't really know how a Chinese Colander differed from a normal colander before buying this, but I am glad I did. It has a ton of holes and is much wider at the base than a normal colander. It is perfect for washing vegetables, but it can even be used when you want to drain boiling rice. Because it has no feet or anything else to break up the straight curves, it is very easy to clean. I am a home user, and I think this is great to bear with a smaller normal colander.
Leave a review of this product!
If you've used this product, log in and leave a review to tell us and other customers what you thought about it.
Login or Register