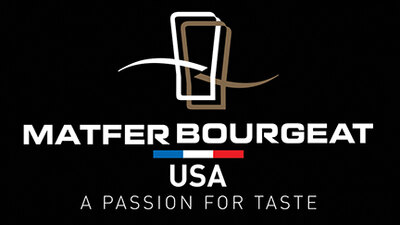 Matfer Bourgeat Products
Matfer Bourgeat Brings You Superior Kitchen Equipment and Supplies
Matfer Bourgeat has been manufacturing high-quality foodservice supplies and equipment for over 200 years, providing knowledge that can only be gained through experience. This family-owned company is based in France, and sells to restaurants, bakeries, and hotels in more than 80 countries worldwide. Read more
Many of Matfer's products are designed for specific types of food preparation, allowing you to create your specialty dishes with ease. Pastry tube sets, bread loaf pans, tart molds, and other bakery tools are designed for pastry chefs and bakers, while Matfer's commercial pressure cookers, seafood pots, and rice cookers can be used to prepare food in any kitchen.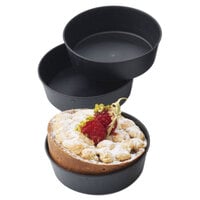 Matfer Bourgeat Tart Molds and Pans
Matfer Bourgeat tart molds and pans are ideal products for restaurants and bakeries that make delicious fruit tarts and savory quiches.
Matfer Bourgeat Seafood Pots and Serving Trays
Purchase Matfer Bourgeat seafood pots and serving trays to transport and serve mussels, clams, wings, and other hot appetizers.