Looking for gift certificates for your company?
Give The Gift Of

WEBucks

Searching for the perfect gift for your favorite restaurateur, chef, or culinary student? Delight everyone with WEBucks, conveniently delivered via email. Great for birthdays, Christmas or as a last-minute gift for any occasion, WEBucks take the guesswork out of gift-giving. Whether seeking new seasonings or boiling over with excitement at the idea of new pots and pans to add to their collection, every food-lover is bound to get exactly what they want with WEBucks! Don't forget - WebstaurantStore has products for a wide array of businesses including bakeries, pizza parlors and even ice cream shops...a perfect gift for everyone!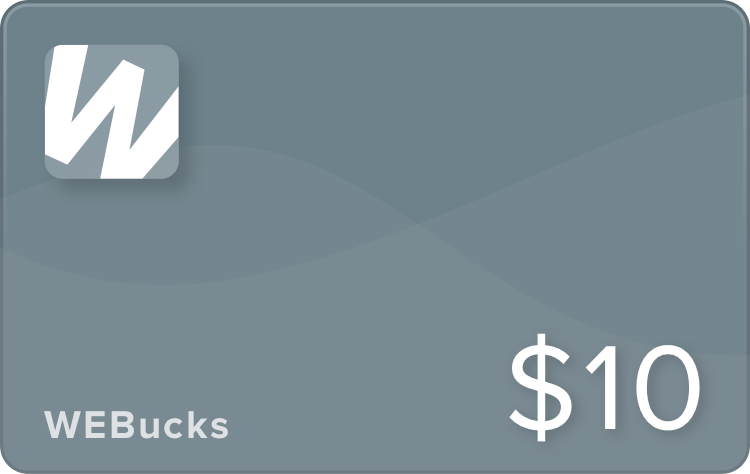 Gray Gift Card
$10 WebstaurantStore WEBucks!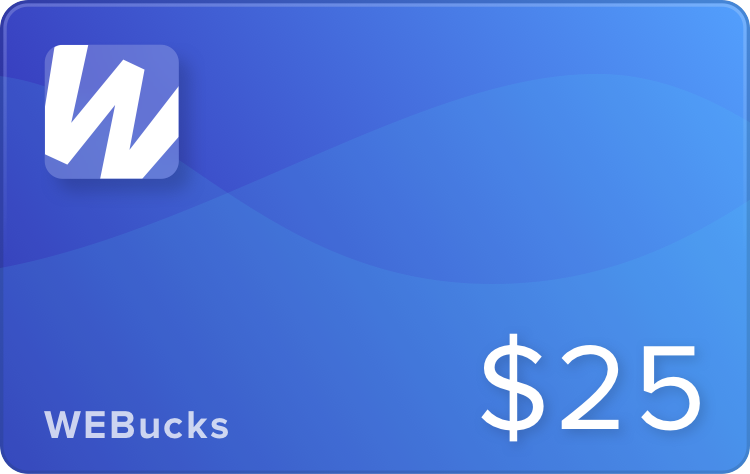 Blue Gift Card
$25 WebstaurantStore WEBucks!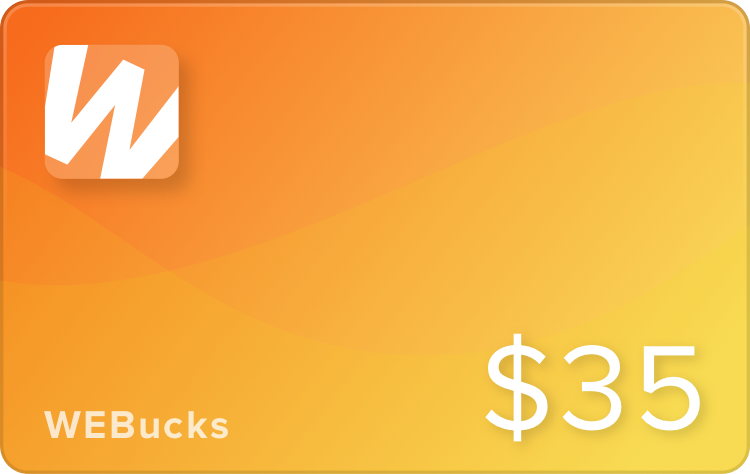 Orange Gift Card
$35 WebstaurantStore WEBucks!
Teal Gift Card
$50 WebstaurantStore WEBucks!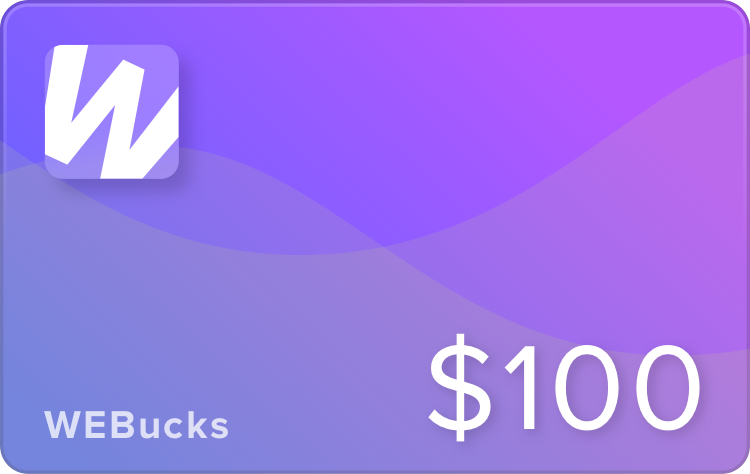 Purple Gift Card
$100 WebstaurantStore WEBucks!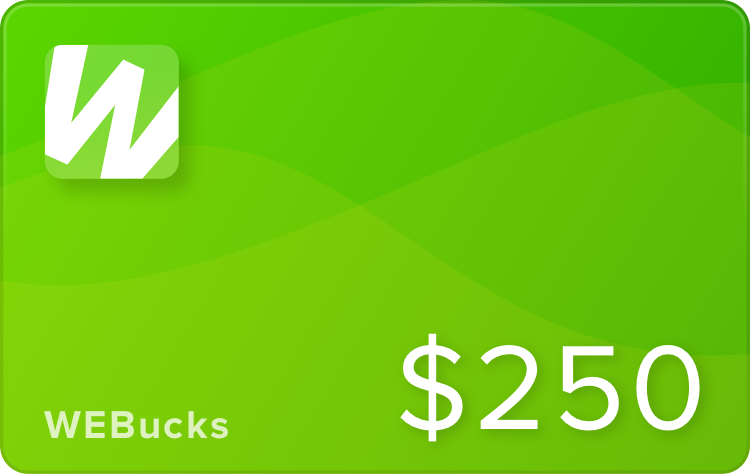 Green Gift Card
$250 WebstaurantStore WEBucks!
After purchasing WEBucks you will receive an email with the code to enter to apply your web bucks to your account. You may print out and give this email to the person you are gifting the WEBucks to. Each unique code is only redeemable once.
Please note: A physical gift card will not be created. This is a code that is created to be added to the receiver's WebstaurantStore account.
* WEBucks are valid toward the purchase of any product at WebstaurantStore. WEBucks cannot be transferred to another account after being redeemed and are not redeemable for cash. WEBucks do not expire and there are no yearly fees. To use WEBucks, you must have registered with our site.