Find the Best Coffee and Espresso for Your Business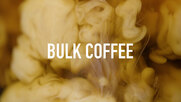 If you run a diner, cafe, or restaurant, coffee and espresso are sure to be two of your best-selling beverages. We offer bulk coffee in bags, bottles, packets, and pods, so you'll have no trouble finding what you're looking for. You can also choose from coffees in a number of flavors, including chocolate, french vanilla, and hazelnut. Additionally, we offer traditional, non-flavored coffee and espresso to help you make a wide variety of delicious hot and cold beverages. Along with ground coffee and whole beans, you'll also find easy-to-use concentrates that allow you to quickly prepare iced coffee for thirsty guests. If you're looking for a certain roast level, we offer light, medium, dark, and extra dark coffee in both decaffeinated and regular varieties. A few of these items are even sugar free or kosher, so you can accommodate guests with special diets. To learn more about the differences between these products, explore the tabs above and the filters on the left side of the page.
Our wholesale coffee comes from some of the most well-known vendors in the restaurant industry, ensuring you can pick up a blend you like from a brand that has earned your trust. We also have some of the most affordable products available, including bulk coffee that customers can enjoy without your business going over-budget. With such a huge range of options at your fingertips, you're sure to find the restaurant coffee that you want. For additional products to go with your coffee, check out our selections of espresso cups, coffee mugs, and commercial coffee brewers. If you're wondering where to buy coffee and espresso, we have a large selection of coffee and espresso for sale at the lowest prices.