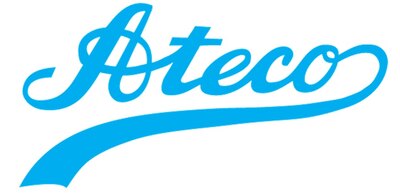 Ateco Restaurant Supplies and Equipment
Make Perfect Pastries, Pie, and More with Ateco Baking Supplies and Baking Tools
Ateco (August Thomsen) has provided quality cake decorating tools and other baking supplies to the food service industry since 1905. Browse our selection of Ateco wholesale baking supplies, including pastry and cookie cutters, decorating bags and pastry tubes, baking cups, and rolling pins to make short work of all your bakery tasks. Read more
Ateco carries all the smallware products you need to make cupcakes, cannoli, pies, tarts, and other delicious baked goods! Choose from hundreds of baking appliances, including bakery tools like dough cutters, cake testers, spatulas, and more. They even carry the pastry tubes, sculpture sets, and tartlet molds needed to make fun fondant flowers and other decorative confections. Shop our selection of August Thomsen Corp. baking tools and supplies, including cake decorating stands, and label holders to show off all your sweet treats.

Ateco Baking Spatulas and Combs
Easily frost and perfect the final decorative touches to your cakes, cupcakes, and other sweat treats with these Ateco baking spatulas and combs!

Ateco Cookie and Pastry Cutters
Ateco cookie and pastry cutters are designed to shape and cut cakes, doughnuts, and fondant at your bakery or restaurant.