Shop Nemco Cutters and Slicers
Shop Nemco Countertop Food Warmers
Shop Nemco Commercial Waffle Makers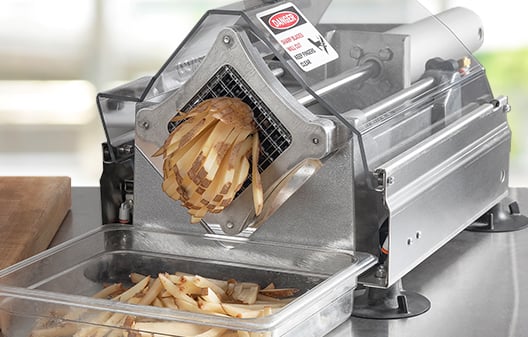 Shop Nemco Commercial French Fry Cutters
Shop Nemco Portion Steamers and Fast Steamers
Shop Nemco Dicers
Nemco Dicers
These Nemco dicers are designed to efficiently and quickly dice through your fresh fruits and vegetables.
Shop All Categories
Nemco Provides Outstanding Kitchen Equipment for Restaurants
Since introducing the Spiral Cut fry cutter in 1981, Nemco Food Equipment has increased its product line to include hundreds of manual food preparation and cooking tools. Nemco has become popular among restaurants and foodservice businesses for its long-earned reputation for durability, utility, and strength.Nemco's extensive catalog of products includes a wide array of food prep equipment, such as carving stations and chicken slicers, and display equipment, like coffee condiment organizers and countertop pretzel warmers. They also have a wide range of heating equipment like fry stations and soup warmers and parts.