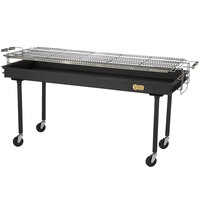 $678.50/Each
Login or enter your email
for current pricing.
If you're looking for a better way to cater outdoor events, you've come to the right place. Our selection of portable outdoor grills makes it easy to move your grill from one location to the other. Some options are even NSF Listed, ensuring your new grill is easy to clean and maintain. Check out our grilling and cooking accessories, grill attachments, and grill fuel accessories to keep your grill up and running. If you're wondering where to buy commercial outdoor grills, we have a large selection of commercial outdoor grills for sale at the lowest prices.