Wilder Equipment Parts and Accessories
Keep Your Restaurant's Hot Side Equipment Working Properly with Wilder Parts and Accessories
Wilder is a manufacturer of high-quality equipment and replacement parts for the foodservice and hospitality industries. The offer ovens, smokers, and food wells, and you can also purchase holding and proofing cabinets. Whether you run a barbecue restaurant, bakery, or buffet, Wilder has the parts and equipment you need. Read more
If you need replacement wheels for your holding cabinets or refrigerators, Wilder manufactures a variety of casters. Additionally, their rocker switches and control knobs will keep your soup kettles and food wells at the proper temperature settings. Best of all, Wilder equipment parts and accessories are available at low prices that allow you to purchase everything your restaurant needs without breaking the bank.
Wilder Casters
Use Wilder casters to replace broken and worn-out wheels on your cooking equipment, refrigerators, food delivery carts, or mobile storage units.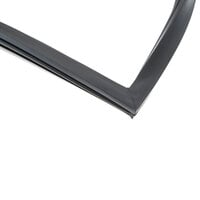 Wilder Holding and Proofing Cabinet Parts and Accessories
Wilder holding and proofing cabinet parts and accessories include heating elements, motors, switches, temperature control components, and gaskets.