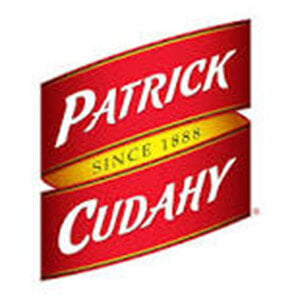 Patrick Cudahy Bacon Products
Patrick Cudahy Bacon Products Are Made Using Old-Fashioned Techniques and High-Quality Ingredients
With Midwestern values still instilled in the company today, Patrick Cudahy is proud to produce high-quality bacon products for restaurants across the country. Patrick Cudahy began cooking and distributing bacon and ham products in 1888. Today, Patrick Cudahy bacon products are still produced in their hometown of Cudahy, Wisconsin. Read more
Patrick Cudahy products have been named the official bacon of professional sports teams and for good reason. From day one, they've used premium meats and a blend of signature spices to stand out from the competition. Whether you're preparing your kitchen for the breakfast rush or looking to enhance your BLTs, Patrick Cudahy offers the ideal bacon products for you.

Patrick Cudahy Pork
These Patrick Cudahy pork products have been produced using old smokehouse techniques and feature natural flavoring.

Patrick Cudahy Bacon
Add a salty, crunchy flavor to salads, pastas, and sandwiches with these bacon products.