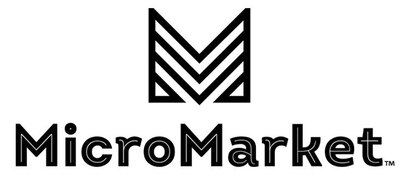 MicroMarket Vending & Retail Equipment
Easily Capitalize on Impulse Sales When You Use MicroMarket Vending and Retail Equipment
MicroMarket is a brand that streamlines the purchasing of merchandise for customers. Most of the brand's products are self-serve, making them perfect for establishments looking to stay open long hours and still serve customers. The ability to conveniently reach customers and stay open for long periods makes MicroMarket products a great fit for convenience stores, hotels, and restaurants looking to boost impulse sales. Read more
MicroMarket vending and retail equipment can be used to sell a wide variety of small snack foods such as chips, fruits, candies, and bottled drinks. The company prides itself on having many different types of self-serve kiosks, allowing you to perfectly tailor the product you use to your business's needs. With the durability and reliability of MicroMarket products, you can ensure that customers can conveniently purchase your merchandise years down the line.
MicroMarket Retail Shelving
MicroMarket retail shelving allows you to attractively display your small items to customers.
MicroMarket Vending Carts, Vending Kiosks, and Accessories
Allow customers to easily purchase small items with self-serve MicroMarket vending carts and kiosks.