Markal Products
Improve Your Organization with Markal Products
Markal has been providing industrial marking products to their customers for over 85 years. They pride themselves on creating a reliable product that anyone can count on. People love them for their variety of markers that can work on all kinds of surfaces like wood, metal, rubber, concrete, and even hot or cold surfaces. Read more
Markal products are perfect for use in construction, shipbuilding, welding, and carpentry. Their products can help you make notes on materials or mark where to cut or drill. Eliminate the chance of mistakes and ensure efficiency with Markal.
Markal Art Supplies
Rely on Markal art supplies for high performance on any project.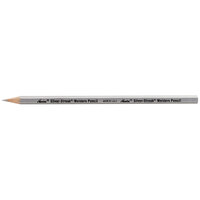 Markal Pencils and Accessories
Make your mark on a wide variety of surfaces with Markal pencils and accessories.