Lodge L14SK3 15 1/4" Pre-Seasoned Cast Iron Skillet with Helper Handle
Pre-seasoned for a natural, easy-release
2 pour lips
Unparalleled in heat retention and even heating
Quality Rating:

Bring a time-honored tradition to your foodservice kitchen with this Lodge L14SK3 15 1/4" cast iron skillet.
Creating cast iron cookware, like this, since 1896, Lodge continues to impress with an unparalleled dedication to quality, technology, and its employees. This piece in particular is perfect for making your signature entrees, as well as for use as a serving plate - the durable cast iron easily goes from oven-to-table for fast, efficient service. Use it to saute, fry, stir-fry, sear, or bake. It's right at home on induction, ceramic, electric, and gas cooktops, in your oven, on the grill, or even over the campfire.
Made in America

This item was made in the United States of America.

Induction Ready

This item is compatible for use in induction cooking.

Oven Safe

This item can withstand high heat applications and is safe for oven use in food service.

Hand Wash Only

To preserve quality, this item should only be hand-washed and sanitized.
"This pan is a monster! It's big and heavy but that's the beauty of it - it can fit more product very comfortably and it fries really well. Highly recommend!"
Read More Reviews
Pre-Seasoned
This pan comes pre-seasoned, so it offers a natural, easy-release finish that improves with use, ensuring that your food will not be marred as it comes off the burner. Pre-seasoning lets you cook healthier by limiting the amount of oils needed in your cooking.
Even Heating
This pan is great for ensuring heat retention and even heating during use. Cooking with this pan ensures that no part of your dish is over- or undercooked, guaranteeing a perfectly cooked meal each and every time.
Two Lips
This pan features two pour lips so it's easy to transfer sauces and gravies straight from the pan to the plate without spilling a drop!
Comfortable Handle
This handle is comfortable to hold for use in holding, pouring, and flipping.
Customer Q&A Ask a Question
How can I properly care for cast iron surfaces?
In order to prevent unwanted build-up of oils, grease, and food, surfaces should be cleaned after use while still slightly warm. Harsh chemicals or scouring pads should not be used—only hot water and a cloth or sponge are needed. If some areas require extra cleaning, a mild scouring pad can be used. Please refer to our
Pan Seasoning Guide
for further information on properly cleaning and seasoning cast iron surfaces.
My new cast iron feels rough in some areas. Is this normal?
Yes. This is a result of the sand casting process. With use and replenishment of the seasoning, the pan will become smoother. Unlike other types of cookware, Lodge Cast Iron only gets better with use. For concerns about roughness, it is OK to use a fine grade of sandpaper to smooth out the rough areas. Make sure to re-season the item before using.
How is Lodge's pre-seasoned cookware seasoned?
All of Lodge's pre-seasoned cookware is seasoned with soy-based vegetable oil. No peanut oil or animal fat is used.
How to Season a Pan
Seasoning your pans enables you to cook great-tasting food with minimal oil, butter, or fat. It also provides a stick-resistant surface, allowing for easy clean up, and will keep your pans from rusting quickly. Check out this video to learn how to season cast iron and carbon steel pans.
How to Season Your Pans
Pan seasoning is essential for keeping your pans performing their best in your kitchen. This instructional video will show you the proper steps to seasoning your cooking pans based on their material.
Lodge Cast Iron Foundry Tour
Using an ancient, but trusted manufacturing process, Lodge is the largest cast iron manufacturer in the United States. Learn more about their process, and discover what makes Lodge #1 in quality by virtually touring their foundry with this video.
How to Restore Lodge Cast Iron
Watch this video and see how easy it is to restore your Lodge cast iron! Simply scrub, wash, dry, oil, bake, and cool. Because cast iron cookware is forever!
How to Clean Lodge Cast Iron
Watch this video and see how easy it is to clean your Lodge cast iron! Simply wash, dry, and season. Because cast iron cookware is easy!
For a carbon steel pan, start by washing, rinsing, and drying the pan. Heat the pan on your range on medium to high heat, then add shortening to the pan. Use a clean dry towel to spread the shortening around the interior of the pan, creating an even coat. Remove the pan from the heat, wipe out the excess shortening and let it cool. You can repeat this process up to 3 more times. For a cast iron skillet, preheat your oven to 400 degrees Fahrenheit. Line a baking pan with aluminum foil and set aside. Wash, rinse, and dry your skillet. Place the skillet in the oven for 15 minutes. Remove and coat the entire skillet with shortening, inside and out. Place the skillet in the oven for 45 minutes with the baking pan on a rack below it to catch any mess. You can repeat this process up to three more times.
Today we're going to show you how to season cooking pans. Pan seasoning is essential to any food service operation, as it keeps your pans from rusting and your food from sticking to the pans. Seasoning cooking pans saves you time and money. We'll show you how to season five different types of cooking pans in this video. A cast iron skillet, a carbon steel fry pan, a carbon steel wok, a tin-plated pan, and a hard coat aluminum pan.
Nestled in the foothills of the Appalachian Mountains is the town of South Pittsburgh, Tennessee. It was in this town that Joseph Lodge opened a foundry in 1896. Five generations later, the Lodge family is still at the helm. We're the oldest cast iron manufacturer in America. Join us as we discover what goes into your favorite cookware. It's not just the raw materials or the technological advances that make heirloom quality products; it's the hard work and passion of our employees, some of whom have also worked here for generations. But before we get ahead of ourselves, we'll witness the process behind this household favorite. A good place to start is with the ingredients. We source only the highest quality materials. We use pig iron, recycled steel, and castings from our foundry. We transport the ingredients using an electromagnet, capable of carrying up to 5 tons of metal. The materials are shaken into the loading chamber along with any cookware that doesn't meet our strict quality standards. These ingredients are weighed according to our exact recipe. We add alloys to achieve a precise chemistry. When it's all weighed and all ready to go, we've reached at least a 10 ton charge. Now that we've measured our charge material, we're ready to add it to the furnace. The electric induction furnace runs at 2800 degrees and can hold up to 10 metric tons of liquid iron. It will take 45 minutes for a 22000 lb. charge of metal to liquefy. When we melt the iron, impurities referred to as slag rise to the surface. Our melt crew removes the slag. Then, we take a sample. We use an optical instrument called a spectrometer to measure the chemistry of each sample. While we wait on the metal to melt, our ladle operator prepares bags of silicone that will be added to the transfer ladle. Silicone must be added at a precise time during the process. That's why we put it in in the pouring stage - by hand. It deserves the extra attention to detail. The ladle is maneuvered into place as the furnace is tilted nearly 90 degrees into the air. There goes the silicone! Once the pour is complete, we will get a temperature reading by immersing a thermocouple into the ladle. Looks good! The transfer lade will bring the metal to the place where we put the 'cast' in cast iron. This is a mineral called vermiculite. It's a binding agent that holds together all the oxides, or slag, that forms in our metal mixture. We slag the iron once more to ensure our metal will form the highest quality castings. Now it's time to transfer the molten metal to the pouring machine. But before we can cast anything, we must start with a pattern. These employees switch out a previous pattern that was being used that morning. It's typical for us to switch patterns at least 6 times a day. Lodge manufactures the largest line of cast iron cookware in the United States. We make skillets, Dutch ovens, griddle, and a whole lot more. Cast iron is made by pouring molten iron into molds made of sand. Since sand melts at a higher temperature than iron, it holds its shape when it comes into contact with molten iron. Our molding machine may look high-tech, but our process is ancient. Sand molding has been around since 680 BC, and it remains the best and most practical way to cast iron cookware. Our foundry technician checks to make sure our sand molds meet our specifications. Up on the second floor is where we mix our sand. It's a simple combination of sand, water, and clay. The sand mixture travels by conveyor to a funnel that feeds the molding machine below. The foundry tech is able to make fine adjustments to the pouring machine to ensure that each casting is poured perfectly. And it's off to the shake-out line! The castings move along a vibratory conveyor to shake off the molding sand, which we recycle. Then the cookware enters a rotating drum filled with iron media. The iron media is specifically engineered to break up the sand and scrub it from the casting surface. The media is continuously recycled. Our skillets glide across the iron media catcher as they go down the line to the sorting station. This employee is sorting the cookware from the gating. Gating is the hardened channel of iron that forms in the sand mold during the casting process. Once everything is sorted, the cookware moves on to the finishing area. This employee prepares the skillets for the shot blasting machine, which cleans them with fine steel shot. Inside the machine, the cookware is blasted from all sides. This is what the steel shot looks like. These men work in complete harmony to keep the line moving and America cooking. The grinder will remove any sharp edges left from the gating to ensure that every Lodge skillet lives up to our quality standards. The skillet will then fall into a bath of stainless steel media, soap, and water to enhance the finish. The stainless steel media is designed to come in complete contact with every inch of the skillets for a deep clean. Once the cast iron is completely clean, it's hung on a conveyor to be seasoned. First, they go through a hot rinse and then a hot air blow-off. This removes the hot water and soap so that their surface is receptive to the seasoning. Our cookware is sprayed with vegetable oil and conveyed to the second-story oven. It's cooked at a temperature well above the range of a typical household oven. This creates a natural, easy release finish that gets better with use. After exiting the oven, the skillets glide through a cooling room to bring them down to a temperature that's safe to handle. All of these skillets made it through the wringer, and they're almost ready for your recipes. Employees give them a final quality inspection before packing. Now, all we have to do is get them to you. What started out as raw materials is now an heirloom, ready for you to enjoy for generations to come.
Need to restore your Lodge cast iron product? With these 5 easy steps, your cast iron will be looking good as new! Simply scrub, wash, dry, oil, and bake. First, scrub the cast iron until all residue is off. Then wash with water, using soap only if desired. Then completely dry it. Next, use a small amount of cooking oil to coat all surfaces. Finally, place a piece of aluminum foil on the bottom rack of your oven to catch any drippings. Place your product on the first rack. Close the oven and preheat the oven to 350 degrees Fahrenheit, and let it bake for one hour. Let it cool in the oven. Lodge cast iron – iron is forever. Scrub, wash, dry, oil, bake.
Need to clean your Lodge cast iron product? With these 3 easy steps, your cast iron will be clean and ready in no time! Simply wash, dry, and season! After cooking in our cast iron skillet, you have a dirty pan! Run water on it and wash/scrub it until all residue is removed. Use soap, only if desired, and use a scraper if necessary (for tougher, caked on grease). Next, dry it completely. Finally, use cooking oil of your choice and season it by rubbing the oil all over the inside surface. Lodge cast iron – iron is easy. Wash, dry, season.
Compare to Other Products
Overall Dimensions:
Maximum Diameter:

14 1/2 Inches

Top Diameter:

14 1/2 Inches

Length:

22 1/4 Inches

Width:

15 Inches

Height:

2 1/2 Inches

Handle Length:

6 1/4 Inches
Resources and Downloads for
Lodge L14SK3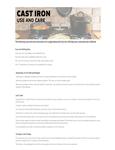 Instructions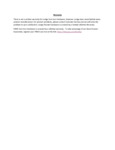 Warranty
A PDF viewer is required to view this product's information. Download Adobe Acrobat software
Customer Reviews
People Talk About:

pan

cast

iron

great

skillet

seasoned

heavy

Lodge

cooking

large

One of my favorite pieces of cast iron. The amount of real estate makes cooking entire meals in one pan a snap. The skillet has substantial mass, making it a great cooking vessel out on the grill or inside on the stove. This is a great skillet, and I would highly recommend it.

This pan is a monster! It's big and heavy but that's the beauty of it - it can fit more product very comfortably and it fries really well. Highly recommend!

The Lodge 15 1/4" Pre-Seasoned Cast Iron Skillet is very heavy weight and sturdy. It heats evenly and it comes pre-seasoned. You can use it right out of the box. It is long lasting and a great price. This is great for camping, residential and commercial kitchens.

I have used this pan for 5 years now and it is still my favorite. Nothing sticks, invest in this pan and you will get even cooking and non-stick performance for a lifetime.

Cast iron is about the most efficient cookware you can use. It retains more heat and you can cook on a lower setting. We use this particular piece to sear, fry and braise stovetop

I love my cast iron fry pan. I use it all the time and it wipes clean. This skillet lets you cook large batch recipes in the oven, on the stove top or on the grill. Can't beat the price!

Lodge pre-seasoned skillet, in one word "PERFECT ". This cast iron is low maintenance, easy care, durable and low cost. The more you cook, the more flavor comes out in your dish.

Nothing cooks better than a cast iron fry pan. There are many versions of these but Lodge makes the best pan , Great value and price

This pan is awesome but kind of heavy to hold with one hand. This is perfect for a large family. Planning to buy smaller sizes in this item.

LOVE!!!! We have a large family so I am always doubling (or tripling) my recipes. At 15 inches and with high edges, this baby handles that kind of load swimmingly. It is definitely heavy, but not too heavy to use, unless you have wrist problems or are kind of feeble. I highly recommend the handle mitts that Lodge makes. They have never let me down. I use a giant (old) red wok lid as a lid to this cast iron sometimes. Cleans up very well. Only thing is having somewhere to store it! I actually keep ours in the oven and just grab it out and put it on top when I am baking, or when I'm ready to use it on the stove top. Aside from not having a great spot for it, though, it has made my cooking life soooo much easier! THANK YOU, Webstaurant for this awesome pan!!!!

This substantial skillet is perfect for large meals - I'm talking steaks, lamb chops and whatever needs a solid heat source. Lodge skillets already come pre-seasoned, but I like to season mine again once I get it. Simply wash with soap and water, dry completely on hot stove, wipe completely with flaxseed oil - making sure no pools on oil remain, and bake in 450? oven for an hour. Repeat a few times and you're done. A cast-iron skillet is the key to great-tasting meals.
Leave a review of this product!
If you've used this product, log in and leave a review to tell us and other customers what you thought about it.
Login or Register