Amana HDC212 Heavy Duty Stainless Steel Commercial Microwave - 208/240V, 2100W
All stainless steel construction
0.6 cu. ft. capacity accommodates 6" deep, 1/2 size food pans
2100W and 11 integrated powers levels for consistent, delicious results
Up to 100 programmable menu items simplify cooking process
See-through tempered glass and lighted interior
Four stage cooking option with one-touch programming
208/240V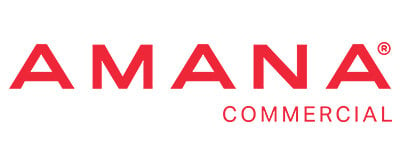 View all Amana Commercial Microwaves Commercial Microwaves
Amana Commercial Microwaves
This stackable and powerful Amana HDC212 commercial microwave oven is an essential countertop appliance.
Packed with features to meet the needs of heavy-duty, high-volume foodservice operations, this stackable and powerful commercial microwave oven is essential for kiosks, cafes, and restaurants alike. 11 integrated power levels and a 2100W power output provide consistent, delicious results for frozen, refrigerated, and fresh foods, taking dishes from the freezer to the table in just minutes.
Best in Class

This product was given a Best in Class Award in Foodservice as chosen by foodservice operators, dealers, and consultants.

Made in America

This item was made in the United States of America.

ETL Sanitation

This item meets the sanitation standards imposed by the ETL, a division of the Intertek Group.

ETL US & Canada

This item meets the electrical product safety standards imposed by the ETL, a division of the Intertek Group, for use in the United States and Canada.

Stackable

This item can safely be stacked with identical or indicated items to promote easy transportation and space-saving storage.

6-20P

This unit comes with a NEMA 6-20P plug.
"Great efficiency for reheating many types of products. I love that it comes pre-loaded with times so you don't have to take the time to set up each individual timer."
Read More Reviews
Sleek, Durable Design
A stainless steel interior and exterior, with a sealed ceramic interior shelf, provide a unit that's sleek, durable, and easy to clean.
Spacious Interior
This unit's 0.6 cu. ft. capacity accommodates 6" deep, 1/2 size food pans or large take-out containers.
Versatile Controls
This model is easy to use and features up to 100 programmable menu items that simplify the cooking process. The Braille-integrated touch pad controls are user-friendly and require minimal training. This Amana microwave also features a 2 13/16? full color LCD HD screen that has a new, easy-to-use interface. For added convenience, a four stage cooking option with one-touch programming will reduce prep time, labor, and food waste. Plus, this unit's maximum cook time of 60 minutes beats competitors' models.
Sturdy Handle
A sturdy handle makes it easy to quickly open the door, increasing the efficiency of your kitchen.
See-Through Door
The see-through door and lighted interior let you keep an eye on the foods you are warming without interrupting the cooking cycle.
Commercial Microwaves
If you're looking for a commercial microwave for your foodservice establishment, check out this video and learn more today!
Amana Heavy Volume Ovens
Learn how Amana's heavy volume ovens can enhance your restaurant or catering kitchen! Featuring many innovative programmable settings, these ovens will help you cook or steam your foods to perfection.
Steaming In The HDC21 and The RC30
If you're planning to use your oven for steaming, it's important to purchase an oven with over 1800W of power. Both the HDC21 oven and the RC30 oven offer the power as well as other great features that are demonstrated in this video.
If you are doing any kind of food service, chances are you're going to need a microwave. But which commercial microwave should you choose? We'll explore that in this video. Whether you need a microwave for customers to warm burritos in your convenience store or to steam vegetables in your restaurant, the first and most important rule when buying a microwave for a foodservice establishment is to buy a commercial microwave. Commercial microwaves not only have the proper UL and sanitation approvals which are important to insurance companies and health inspectors, but they have doors that will withstand the constant opening and closing that is bound to happen at work. In addition, commercial microwaves also are available in higher wattages to speed up the cooking process. Wattages are important when buying microwaves because the time it takes to cook an item is directly related to the wattage. The higher the wattage, the shorter the cooking time. It is that simple. You can see by this chart that the time it takes to cook a baked potato in an 1800 watt microwave is much shorter compared to a 1000 watt microwave. Keep in mind that the higher wattage microwaves will generally need a higher voltage outlet. Light duty, lower wattage models are great for break rooms, convenience stores, breakfast bars, or wait stations – anywhere where the primary purpose of the microwave is simply warming up food. Microwaves with wattages between 1200 and 2000 watts fall into the medium duty category. These microwave models do everything that light duty microwaves do, only they do it faster. They also tend to be more durable. In addition, these microwaves are often found in the back of the house of many restaurants, and are used for anything from warming soups to baking potatoes. Anything over 2000 watts is considered heavy duty. These microwaves are found in busy restaurants, including fast food restaurants and can be used to over 200 times a day. Quick service restaurants will use these microwaves to heat entrées while other restaurants will often use them in place of a steamer. What you'll need size-wise of course depends on what you'll be cooking, and what sort of cooking vessel you'll be using. Some will only be good for a lunch plate while others will hold a full size food pan. Just be sure to read the specifications carefully and consider what you're going to cook. The next thing you'll want to figure out is whether you want dial or programmable microwave controls. People often choose dial microwaves because they are a bit less expensive and are easier to figure out. But a programmable microwave will allow you to see recipes for various food items which can increase both speed and consistency. We've covered the basics of what to look for when buying a commercial microwave, but if you'd like to learn more about commercial microwaves, check out our Microwave buying guide on our site. Thank you for watching, and if you have any questions, please use our Live Chat button.
I'm food application scientist Patty Reyes. Welcome to the Accelerated Cooking Products Culinary Center! In this video, I will discuss the RC and HDC heavy volume microwave ovens. There are 3 models available in the RC series with 1700 watts, 2200 watts, or 3000 watts of cooking power. At least 1700 watts of microwave energy is recommended for steaming. Yes, microwaves can steam food! These ovens are ideal alternatives to tabletop steamers. Higher wattage not only means faster cooking, it also means food retains excellent color, texture, and nutrients. Food doesn't turn out rubbery or wilted as it would in lower wattage microwaves. Steaming is done without additional water, drain lines, vent hoods, and deliming headaches. The RC is 1 cubic foot in capacity, meaning it holds (2) 4 deep half sized pans. As you can see, an HDC stacks nicely on the RC and 2 RC ovens can be stacked without the use of a kit or stand. The only exception is the RC30, which cannot be stacked due to its weight. Stacking ovens saves valuable counter space. Operating 2 ovens at the same time also improves through-put and production. There are 3 models available in the HDC as well with 1200 watts, 1800 watts, or 2100 watts of cooking power. All feature a .6 cubic foot cavity. They are ideal for retherming and steaming single portions of food and small plates. HDC stands for heavy duty compact. Note its small footprint, which makes it ideal for small kitchens with limited counter space. Like the RC ovens, the HDC are built to withstand up to 200 uses per day. Amana commercial model HDC12A2 operates on a 120 volt circuit, so no special electrical is needed to use the oven. Reference the specification comparison chart in our brochure to check electrical requirements of all ACP models. Both the RC and HDC are energy efficient, costing less than a dollar a day in electricity. The Amana commercial brochure also outlines average energy costs for each model along with full feature comparisons. Up to 100 menu items can be saved to each model. 11 power levels and 4 stages allow programming flexibility to cook food items to perfection. The specially-designed dual magnetron system delivers microwave energy from both the top and bottom of the cavity, providing even and consistent cooking results. Now, let's talk about programming. HDC models only have 1 control panel along the top. The RC has top and side control panels. Programming keys are found on the top control panel on the RC. The quantity or times 8 key allows up to 8 portions to be cooked at one time. The HDC cooks up to 2 portions at once. Use the clock symbol to manually enter cooking times. This symbol is on the far left corner of the HDC control panel. Moving from left to right on the RC, the next symbol is used to enter power levels. On the HDC key pads, it is located next to the start key. Both the RC and HDC have 11 power levels from 0 percent, or no microwave energy, to 100 percent microwave energy. Power levels can be entered in 10 percent increments. The next symbol on the RC control panel is used to program stages. Each program can include up to 4 cooking stages. This symbol is not on the HDC control panel, but the HDC also features stage cooking. I will show you how to program the HDC shortly. The last symbol on the RC control panel, which looks like a book, is the program save key. Press this key to enter programming mode and to save new programs. Now, let's put it all together. I use a baked potato as an example. I will save my new baked potato program to the number 1 key pad. First, open the door so ready appears on the display. Press the book symbol. Select the number 1 key pad. Now, press the clock or the time entry key and enter the desired cooking time using the number keys. Next, enter power level by selecting the triangle symbol. Again, using the number keys, 0 equals no microwave energy, 1 equals 10 percent, 2 equals 20 percent, and so on. The default power level is 100 percent. If I wanted to continue adding stages to this program, I would now select the stage key and continue entering cook times and power levels for each stage until my program is complete. To exit and save programming, again, select the book symbol or program save. I'll program the same item in the HDC. First, open the oven door, then press and hold number 1 for 5 seconds until the oven beeps. Select a key pad to be reprogrammed. Enter cooking time by using the numbered pads. Next, press the power level pad to enter desired microwave power. 1 equals 10 percent, 2 equals 20 percent, and so on. Entering 0 turns off the microwave energy. Then, press the time entry pad to add up to 4 additional cooking stages. Total cooking time cannot exceed 60 minutes. Continue entering cook times and power levels until the program is complete. Press the start pad to save the program. To discard changes, press the stop reset pad or close the oven door. Now, I'll quickly go over how to enter cook times manually. I will demonstrate by preparing a poached egg. It is very important to know that eggs cannot be cooked within the shell in microwave ovens. They will explode! Poached eggs are okay because they are cooked outside of the shell in a cambro pan of water. First, open the oven door and place the pan in the oven. Then, press the time entry pad and enter the cooking time. Press the power level pad and enter microwave power. Finally, press the start pad. In just 50 seconds, I have a beautifully poached egg. The whites of the egg have solidified nicely around the yoke, which is still runny. Now, I'd like to demonstrate how the RC30 can quickly and efficiently steam a large batch of rice. Rice is a staple food in many areas of the world and a common food item on buffets. I can bulk heat white rice in a half size cambro pan. This is 4 cups of uncooked rice and 8 cups of water mixed together. Place the pan in the center of the cavity, uncovered, and cook for 10 minutes. The first stage is set to 5 minutes at 100 percent power to bring the water to a boil. The second stage is set to 5 minutes at 60 percent power to let the rice cook and simmer. The rice is done, white, and fully in just 10 minutes with the RC30. To demonstrate how beautifully the RC steams vegetables, I have a half pan filled with 2 pounds of california medley, consisting of broccoli, carrots, and cauliflower. Notice, I don't need to add water to properly steam the vegetables. They have enough natural moisture to steam in a covered pan. I simply place a lid on top and put in the RC30 for 1 minute and 45 seconds. The vegetables have steamed nicely and produced a wonderfully vibrant color. Let's try the same dish in the HDC21, which delivers 2100 watts of cooking power. 8 ounces of my california medley will steam in just 40 seconds with the HDC. Now, for something completely different, raw shrimp! This shrimp has been marinated in an orange ginger glaze. I'll place a lid on it to effectively steam the shrimp. It is perfectly glazed and beautifully cooked in just 30 seconds. I have orange ginger glazed shrimp to top the rice. I could add the steamed vegetables for a complete meal! The same amount of shrimp, 8 pieces, cooks in 37 seconds in the HDC21. I've cooked fresh and raw foods in the heavy volume ovens. Let's try cooking a food item from frozen. This breakfast croissant has a starting temperature of 0 degrees. The HDC21 will cook it to an internal temperature of 165 degrees or higher in 55 seconds. I programmed the oven to cook in stages because I need to defrost, then cook the sandwich. Stage cooking allows me to do this by pushing 1 button. The first stage is set to 35 seconds at 30 percent power and the second stage is set to 20 seconds at the default, 100 percent power. These are just a few examples of cooking and steaming with the Amana commercial RC and HDC ovens. More tips, recipes, and cooking guides are found online at acpsolutions.com. Need one-on-one advice? Email me at
[email protected]
Thank you for visiting the ACP Culinary Center! We are changing the way the world cooks.
Hey everybody welcome back to the ACP Culinary Center. I'm chef Will Monk and today I am going to be talking to you about steaming in our two ovens the HTC 21 and the RC30. Steaming is a good idea with any kind of oven that has over 1800 watts. So it's a good rule of thumb if you are looking to buy an oven to do steaming, make sure it's 1800 watts and above. First off I''ll go over the HTC 21, the 21 stands for 2100 watts of power, and that's fed into the microwave from the top and the bottom so you get a nice even cooking throughout the cavity. 2200 watts high power, so it can do the steaming. It can hold a 100 programs and up to 4 stages for each program. Once it is already programmed it's just touch and go, so if you put your food in touch number 1 it'll start cooking, you're ready to go. They are compact, heavy duty, and they are stack able. So they don't take up very much room but you can do a lot of things in it because they are so powerful and you can stack one on top of the other so if you have the need there is room there to grow in your kitchen. So we'll go ahead and do a few items just to kind of illustrate the speed I'm talking about to show you what it looks like when it comes out. I'll start out with vegetables, it's just raw vegetables about 5 ounce portion. We already have the oven programmed, we put the food in, know it's number 1 press 1, 30 seconds an it's off and cooking. Alright now that the food is done I'm going to take it out of the oven. You can see when were steaming in the oven it allows it to because were cooking it so fast it maintains it's color very well. So there's steam rolling off of it, you know it's hot, cooked all the way through, really vibrate colors because of the way we're cooking it. So the next item we are going to do for you is shrimp and again it's just raw shrimp in a sealed bag, it's about six ounces. And again its programmed. So we put it into the oven. Press the button we need, 1 and were off cooking again. So now that the food is done we take it out of the oven. Both of these cook times were 30 seconds so you're able to do 5 ounces of vegetables, 6 ounces of shrimp. Total is going to be a minute of cook time. That's extremely fast, it's pink cooked all the way through. It's done all the way through, it's steaming. Heat coming off of it. You're ready to go. We're going to do one last item here, to illustrate the speed and well do a manual cook so you can get some sense of how the oven operates. It's just a breakfast croissant. So that goes into the oven, on the plate. For this well do a time entry. And you tell it how much time you want. 25 seconds, you hit start and you're off and cooking. This food is done, you go ahead and take it out of the oven. You can see cheese is melted, steam rolling off of it, it's hot all the way through. 25 seconds and you're ready to go out to the table. The next oven we want to talk about here is the RC30. This is our most powerful microwave we make. This oven has 3,000 watts of energy and that's again fed from the top and the bottom of the oven, so its surrounds the food with even microwave so it cooks fast and even. Again it's completely programmable. It can hold a 100 menu items. When it's programmed it's just touch and go. Go up and hit 1, it'll cook for whatever time you put in there. So well go ahead and do, the nice thing about this oven is that it's big, so you can do large batches within the oven, so you don't have to do every single portions like in this oven. You can large batches all at once for your whole day of cooking. So well go ahead and do some batch items and illustrate what we're talking about. First off were going to start with vegetables, and this is four pounds of vegetables, 2 pounds each Cambro pan, one stacked on top of the other. As you can see that easily fits within the oven. So we'll go ahead and shut the door. Press number 1, it's 4:15 of cooking and well go ahead and let that cook and see the results when it's done. So there you go our timers done, the ovens going off, so well go ahead and open the door, take the food out. Just when you take off the lid you can see all the steam rising out. Nice bright colors, it's maintained it's nutrients, it's maintained it's colors. You're ready to go, 4:15. That's four pounds of vegetables and 4:15, all done in the RC30. Next well go ahead and do some bulk shrimp. And this is the same amount 4 pounds. Going to take a little bit longer, but again 2 Cambros. 2 pounds each Cambro, goes into the oven. it's already programmed so again, just go up and touch number 2, and it's five minutes of cooking and well see what the results are after five minutes. And now the food is done, the alarm is going off, well open the door, take it out. Two pans, steam rolling off of it, cooked all the way through, ready to go. We're going to dump these guys out. As you see. Last item we want to do for you is liquid eggs. Because of the high wattage of this oven, you can actually scramble eggs within the oven. So we're going to do is 4 pints of eggs. It's liquid eggs, already preseasoned. We put it into the oven. Again it's going to be two cycles of 5 minutes. So well press the button for 5 minutes. Starting cooking for 5 minutes. And then it'll cook through, it'll stop ill scramble everything up and put it in for another 5 minutes to finish everything off. And once were done you will see the results. The timer is going off for the first cycle. Going to open the door, get in front of it and stir it up a little bit. Kind of get things moving, scramble it up a little bit. Put it back in for the final 5 minutes. Alright now that the alarm is going off, the food is done. Going to take it out of the oven and it'll be one cooked mash when it's done but you just scramble it up. As you can see everything is cooked through, there is no liquid left in it. You're done cooking your are ready to go. Just bring it to your large container. There you go. It's four pints of eggs. All done in the RC30. So there you go there are just two different options when it comes to steaming for whatever application you are looking for. If you're looking to do bulk large quantities you want to go towards the RC30. If you're looking to do grab and go kind of something on a line. Where you have a size and you want to steam really quick you're looking more towards the HTC21. If you do have any questions about these ovens feel free to contact us at the culinary center. But again I'm chef Will Monk, thanks for stopping by the culinary center.
Compare to Other Products
Overall Dimensions:
Width:

16 1/2 Inches

Depth:

21 5/8 Inches

Height:

13 1/2 Inches

Capacity:

.6 cu. ft.
Interior Dimensions:
Width:

13 Inches

Depth:

12 Inches

Height:

6 3/4 Inches
Resources and Downloads for
Amana Commercial Microwaves HDC212
Specsheet
Manual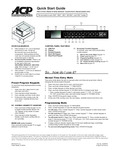 Instructions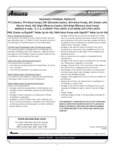 Warranty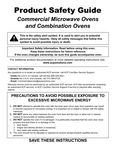 Safety Guide
Brochure
A PDF viewer is required to view this product's information. Download Adobe Acrobat software
Warranty Info
RESIDENTIAL USERS: Vendor assumes no liability for parts or labor coverage for component failure or other damages resulting from installation in non-commercial or residential applications. Please also note that the warranty on this unit will be voided when used in a non-commercial or residential application or a correctional facility.
Other Products from this Line
Customer Reviews
People Talk About:

needed

Amana

cubic

fast

love

Microwave

space

HDC212

Great

efficiency

We have been using this brand of microwave for years and the newer ones still perform well. Easy to use and clean. I would buy again.

Amana HDC212 Heavy Duty Stainless Steel Commercial Microwave 2100W WORKS LIKE A CHAMP. We use in our restaurant and boy does it heat things up fast, melts mozz cheese very fast.

Great efficiency for reheating many types of products. I love that it comes pre-loaded with times so you don't have to take the time to set up each individual timer.

We love this microwave! I replaced my Amana 2200 1 cubic ft. with this smaller version. It is perfect for what we needed. We still have another 1700 1 cubic ft if we need more space but rarely do, so this was much cheaper, takes up less space and just as powerful.
Leave a review of this product!
If you've used this product, log in and leave a review to tell us and other customers what you thought about it.
Login or Register