Find the Best Wet Mops for Your Business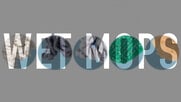 If you're shopping for new janitorial supplies for your cafeteria, industrial space, or healthcare facility, our inventory of wet mops is sure to have what you're looking for. Whether you're tackling serious cleaning jobs or simply completing everyday mopping jobs, these mop heads and all-in-one sets are up to the task. You'll also find mop heads in a variety of styles, including looped end, pad, strip, and finish, all of which are constructed of durable materials like cotton, microfiber, and sponge. We also offer these mop heads in narrow, wide, and universal band sizes, so you'll have no trouble matching them with your existing mop handles. Some of these mop heads are also anti-microbial, so they'll help you cut down on the spread of germs or mold and mildew buildup. To learn more about the differences between these products, explore the tabs above and the filters on the left side of the page.
Other Mops and Mopping Accessories
These wet mop heads are all durably constructed to handle the toughest spills and everyday cleaning. They're resistant to shredding, tearing, and ripping. Choose from all our various colors and sizes to clean your narrow hallway or large dining room. You'll also find a varied selection of handles to use with your mop heads. For more great janitorial supplies, be sure to browse our wet floor signs, floor dryers, and commercial floor scrubbers. If you're wondering where to buy wet mops, we have a large selection of wet mops for sale at the lowest prices.