Shop Heavy-Duty Industrial Receptacles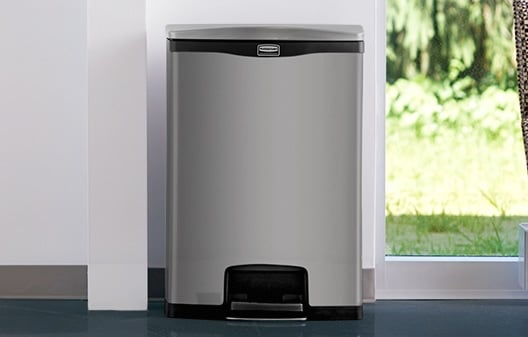 Shop Decorative Receptacles
Decorative Receptacles
Maintain a sophisticated atmosphere in your office or hotel with the help of Rubbermaid decorative trash cans.
Shop Washroom Supplies
Washroom Supplies
Rubbermaid washroom supplies are perfect for helping you provide a sanitiary and accessible restroom for your customers.
Shop All Categories
Stock up on World Famous, High-Quality, and Durable Rubbermaid Commercial Supplies
Founded in 1933 by James R. Caldwell, the Rubbermaid® name was established with the patenting of a blue rubber dust pan. From there, the company expanded to develop their commercial line in 1968, focusing on providing high-quality supplies to hotels and motels. Today, Rubbermaid® is an industry leader in plastic products of all shapes, sizes, and applications. Rubbermaid® commercial restaurant products and supplies are trusted by food service professional around the globe. Rubbermaid® offers a wide variety of products including food storage boxes, plastic food pans, wastebaskets, dustpans, baby changing stations, and more. The company is proud to provide durable and innovative supplies for every aspect of your business.