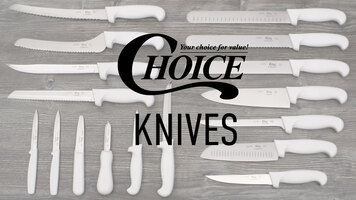 Choice Knives
From oyster knives to boning knives, Choice offers the perfect knife for every kitchen task, ensuring your kitchen is equipped with all the proper commercial cutlery it needs. Made of high carbon 420 stainless steel, these knives offer long-lasting durability at a price that is sure to meet your budget!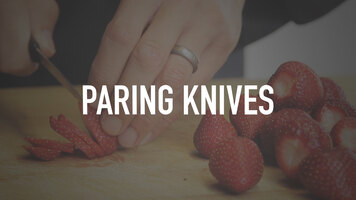 Paring Knives
Paring knives are essential for a chef – check out our versatile selection of paring knives today! We offer a variety of colors, handles, and blade edges to help meet the needs of any commercial kitchen.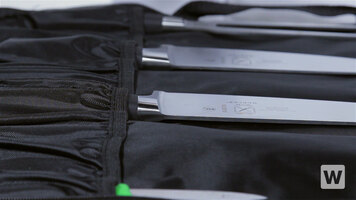 Knife Cases
Knife cases are ideal for storing, organizing, and transporting all of your cutlery, ensuring you have what you need wherever you go! Made in a variety of materials, these cases protect your blades from damage and prevent injuries in the kitchen.