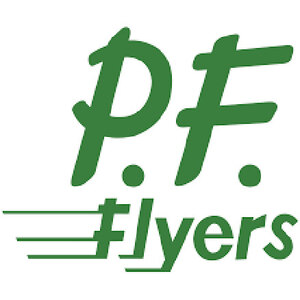 PF Flyers Shoes
PF Flyers Shoes Bring Classic American Style to Your Commercial Kitchen
Founded in 1937, PF Flyers has a long history of creating classic, American-style canvas sneakers. From their involvement in military uniforms to creating iconic shoes shown in movies such as "The Sandlot," P.F. Flyers has made a name for itself in the shoe industry. Today, PF Flyers is owned by parent company New Balance. Read more
While PF Flyers has gained a following through mainstream movies, the non-slip design and sturdy canvas exterior makes these shoes perfect for the food service industry. Equip every waiter or waitress with lace-up canvas shoes to ensure a tight and comfortable fit during long shifts. Plus, the non-slip soles on these PF Flyers shoes means your staff can work quickly and efficiently without worrying about injuring themselves on the job.

PF Flyers Men's Shoes
These men's shoes are perfect for completing the look of your restaurant's wait staff uniforms.

PF Flyers Casual Shoes
PF Flyers offers casual shoes that combine a fun, laidback style with all-day comfort and a non-slip grip.