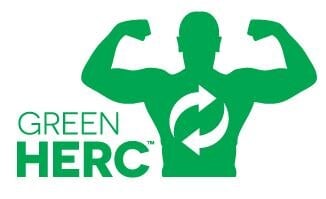 Green Herc Restaurant Supplies and Equipment
Environmentally Friendly Plastic and Grocery Bags
Green Herc has made a reputation for itself as a reliable supplier of eco-friendly products. These bags are designed for reliable use while also ensuring your customers can throw their bags away after they're done using them without environmental impact. Read more
Green Herc is fast becoming a leading producer of biodegradable and eco-friendly plastic items, including bags that are used everywhere from convenience stores to delis and more. Their bags are affordable and ship in bulk quantities so you can minimize restocking costs.

Green Herc Biodegradable Grocery and T-Shirt Bags
Green Herc biodegradable grocery and T-shirt bags contain an eco-friendly algae-based additive that allows them to break down quickly.

Green Herc To-Go and Take-Out Bags
Choose affordable and biodegradable Green Herc to-go and take-out bags for your high-volume grocery store, deli, restaurant, or buffet.