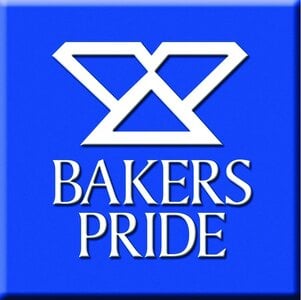 Bakers Pride Overall Customer Rating:
High Power, Durable, and Quality Commercial Kitchen Equipment
Founded in the 1940s, Bakers Pride has made its mark on the foodservice industry with the invention of the modern pizza oven. These gas-fired products laid the groundwork for further company-wide innovation that has led to further product inventions that have made Bakers Pride so well known. Find the perfect addition to your kitchen with Bakers Pride. Read more
Bakers Pride is famous for their massive catalog of commercial ranges, countertop cooking equipment, and fryers, among other signature products, have given them a dedicated following of millions of customers who use their products day in and day out to keep up with their busiest hours. Bakers Pride produces outstanding cooking equipment for commercial settings.