Rubbermaid FGQ82000BL00 HYGEN 11" Quick Connect Microfiber Wall / Stair Wet Mop Pad
Gets rid of 99.9% of microorganisms
Cleans 45% better than string mops and 25% better than conventional microfiber mops
Great for scrubbing away tough, dried-on stains
Reduces chemical and water consumption
Withstands up to 500 launderings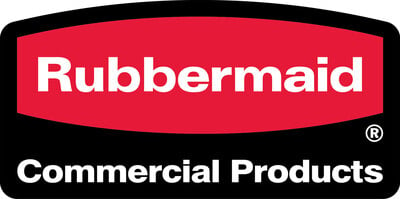 View all Rubbermaid Wet Mops
Rubbermaid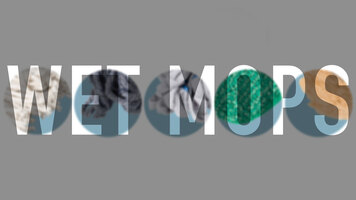 If you need to tackle serious cleaning jobs or every day mopping tasks, we have many options for you. These wet mops and accessories come in many different materials and styles to suit your specific cleaning needs. For general cleaning tasks, cotton mops are great options. They are absorbent, have high liquid retention, and are easy to clean. Rayon mops excel at releasing liquid for a fast, smooth finish. These mops are ideal for applying sealers and disinfectants. By combining 2 more more different materials, blended mops can attain the ideal combination of absorbency, durability, and range of uses. Microfiber mops are highly absorbent and excel at collecting and trapping dirt. Microfiber mops also dry quickly and weigh less than other mop heads. Cellulose sponges are highly absorbent and extremely durable, meaning they can withstand frequent use. Styles of mop vary greatly - cut end mops are an economical and absorbent option for cleaning up all types of spills. Mops with looped ends are even more absorbent and perfect for cleaning up larger spills. Strip mops have thick strands for cleaning corners where dust and dirt build up. Pad mop heads are lighter in weight than traditional mop heads yet can cover a larger surface area with fewer swipes. Sponges are generally used for smaller, every day cleaning tasks, yet are the easiest to maintain and are the most durable mop head option. Designed for the perfect balance of reach and control, mop handles are made to fit comfortably in the hands of your staff, so they can quickly wipe up footprints, mud, dirt, and spills to maintain a professional appearance. When combining with an adapter, one handle can be used with many different mop heads to keep your establishment clean and sanitary. Clamp style handles hold mop heads firmly between their jaws and are designed for heavy-use. This style of handle is ideal for wide head band mops. Stirrup style handles are a lighter duty and designed to quickly release the mop head, making changing mops fast and efficient. If you need to reach in out-of-the-way places, choose a telescoping pole/ These poles are easily extended or retracted to give you the perfect length for any job. These poles are most commonly used with microfiber pads. Mops are offered in two different sizes of bands. Narrow band sizes are used with stirrup style handles or on finishing mops for applying sealers or disinfectants. Wide bands are thicker than narrow bands and can be used with clamp and stirrup style handles. No matter what type of wet mop you choose, we offer a wide selection so you can get the job done.
Check out our wide selection of wet mops! With various mop heads and handle styles to choose from, you are sure to find the perfect mop for any application!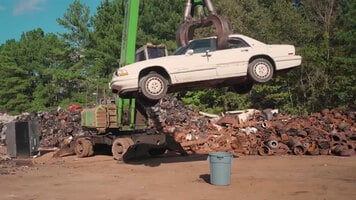 Rubbermaid Manufacturing Process
RCP, better known as Rubbermaid Commercial Products, has been designing and manufacturing the most effective and durable janitorial and sanitation products since 1968. From trash containers to a mop bucket that reduces splashing, durability and productivity have worked as key ingredients in the innovation behind the products designed. We're heading to Rubbermaid's headquarters in Huntersville North Carolina to meet the team behind the world's toughest cleaning products. "When I think about quality I think about it from our consumer's perspective, and when you just see the name Rubbermaid, what initially pops in their mind is the word durability." "We have a storied history of innovative product design. In 1974, our CP came up with the first resin mop bucket. At that time, the advantages of that over the traditional metal bucket were that it's a lot lighter, and it's a lot more maneuverable when you push it across the floor. So we put a lot of time up front in simulating how we're going to ensure the product quality before the design is even finished, so we do it in our computer-aided design simulation tools. We're also taking our product, go evaluate it in the test lab, make sure it meets all the standards, and then we get approval by quality to go into production." So what is it about this innovative designs that keeps RCP at the top of the industry? "We're always trying to find ways to test our extreme durability. So recently my team came up with this crazy idea to drop a 4000 pound car on top of a Brute container, just to see how indestructible it actually is. And of course there was some crushing, but no denting, and literally just popped it back into its original shape." Now that we've had a taste of the imagination behind these superhero products, it's time to see what they're made of. Welcome to Winchester Virginia, the original birthplace of Rubbermaid Commercial Products, home to RCP's manufacturing and distribution, along with several other locations spread all over the US, totaling a whopping 3.9 million square feet of manufacturing space. "So in this facility we've broken it down into several different product families. Two product families that I'm really excited about are the Brute and the WaveBrake. The Brute, we make several different sized containers; these are cans that you probably have at your house or your neighbor has at their house that they put their garbage in, so let's go have some fun and let's go take a look at the process in person. Right now we're going to meet Bill Cherrier. Bill is my engineering manager for this facility. He's going to take you through the rest of the process on how the Brute is manufactured here at the facility. Bill, she's all yours." "Alright, thank you very much. Welcome to the Brute cell. Let's go take a look at the injection process and see how the Brutes are made. So each year we go through about a 130 million pounds of resin. It's delivered here by rail car, pumped into outside silos, and a pumping system conveys it to the machines, like the ones behind me. So an injection machine has two halves: an injection half that has the screw and barrel; resin comes in in a pelletized form, it goes in, it gets pushed forward through the screw that's inside the barrel, it melts, and on this machine, there's a mold in the clamp half that has two halves. It fills that void between the two - that's the shape of a 44 gallon Brute - it cools, and when it's ready and solid, it opens up here; one comes out every 49 seconds or so." "For our 50th anniversary we actually held a contest to find the oldest Brute that's still out there in the field in use. Within two weeks we had hundreds of entries and we actually found the winner, and it was somebody that had had the Brute container that's still in use from 1968, so 49 years and still going strong." "It is amazing that we sell 2.8 million of these a year because they are virtually indestructible. They go through a variety of testing, taken to the extremes of environment. And we test it literally by freezing these things at -20 degrees Fahrenheit and dropping them from a height of 6 feet one hundred times. We also lift them 5000 times by the handles with a weight full of water, and we put weight inside of them and we drag them on a piece of sandpaper for 10 miles or so just to show that they don't wear out as you drag it to the end of your driveway each morning. So here we are at our distribution facility in Winchester and behind me you see bustling activity, shipping millions of dollars of products each day to customers around the world. You name it, you can find our products in airports, hotels, and your kitchen as well." "I was in a hotel recently, and saw a 95 pound housekeeper, and she had a Rubbermaid Commercial Products hospitality cart, and it really hit me that what we're doing can make a difference. On a daily basis she's pushing over 350 pounds of supplies, 7-8 hours a day, and I think about the improvements that we've made to that cart, you know, even in the last two years, and to us, if we've done that right, we've done our job." "We really want to make the users of our products lives easier and safer, from mop buckets that you'll see in a school cafeteria to cleaning carts that you'll see in a hotel, to Brute trash cans that you'll see on a construction site, and so when we build products, and we innovate, and we think about those products and how they're going to be used, we design that into our products." "We're also very proud of the fact that we're making so much of this product here in the United States which provides to the local economy and also to the economy throughout the United States." Looking to keep your commercial space clean with a variety of innovative, durable products? Head over to rubbermaidcommercial.com.
Check out the video for an in-depth overview of the manufacturing of Rubbermaid Commercial Products. Meet team members, see how Brute cans are built, tested, and distributed, and discover the motivation and mission behind RCP's innovative designs.
Rubbermaid FGQ82000BL00 Specs
Length
11 Inches
Width
5 1/2 Inches
Color
Blue
Material
Microfiber
Style
Flat
Type
Mop Pads
Customer questions about this product
Can I use bleach on microfiber?

No, it is not recommended to use bleach when washing your microfiber cloths. Using bleach causes the material to deteriorate, reducing the life of the microfiber.
Can I use fabric softener on microfiber?

No, fabric softener should not be used when washing your microfiber cleaning products. Microfiber works so well because of the open spaces in the fibers. When microfiber products are washed with fabric softener, these open spaces become clogged, which reduces the microfiber's effectiveness.
Ask your own question!
Rubbermaid FGQ82000BL00 Details
Ensure a thorough cleaning and remove 99.9% of microorganisms with the ease and convenience of this Rubbermaid Q820 HYGEN 11" microfiber wet pad! This microfiber wet pad wipes away up to 80% more dust and dirt than other traditional styles of dust mops. The tough fibers are great for scrubbing away dried-on stains.

This wet pad is easy to use and it significantly reduces your water and chemical consumption. Featuring a blue color, this pad can be used for color-coordinating cleaning tasks. It allows for quick and easy mop assembly when used with a compatible wet mop frame and mop handle, so you can easily clean walls and stairs. Tackle your tough cleaning tasks with this microfiber wet pad and its durable and long-lasting material will withstand up to 500 launderings.

Overall Dimensions:
Length: 13 3/4"
Width: 5 1/2"
Height: 1/2"
Resources and Downloads for
Rubbermaid FGQ82000BL00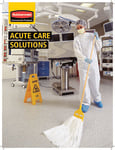 Brochure
A PDF viewer is required to view this product's information. Download Adobe Acrobat software
Customer Reviews
People Talk About:

microfiber

floors

cleaning

mop

cleans

mops

better

frame

washed

wet

This microfiber wall/ stair wet mop pad attaches to the microfiber frame. This is soft enough for any type of floors. I use on my wood floors and my tile floor.

This microfiber cleaning pad is designed for use the HYGEN mop frame. This pad has a strong Velcro backing to hold it securely in place while cleaning. Can also be washed and reused.

These pads work very well at picking up the dirt , holding it and then releasing it when they are washed. They have been very durable and I would recommend them to anyone. We really like them for cleaning greasy surfaces behind the grill or fryer.

Save money and clean better with this Rubbermaid brand microfiber wet mop pad! It is easy to remove and launder after each use!! Scrubs and cleans better than standard mops!!
Leave a review of this product!
If you've used this product, log in and leave a review to tell us and other customers what you thought about it.
Login or Register