Shop Bulk Chips
Bulk Chips
Wholesale chips accompany sandwiches, dips, and act as stand-alone snacks.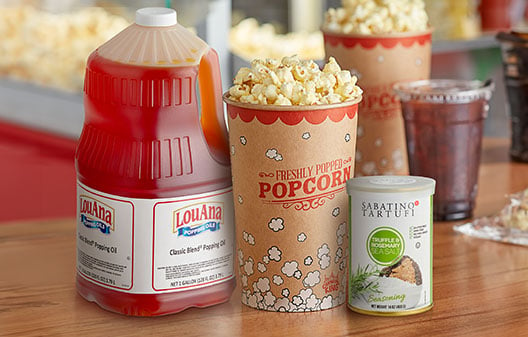 Shop Popcorn & Popcorn Supplies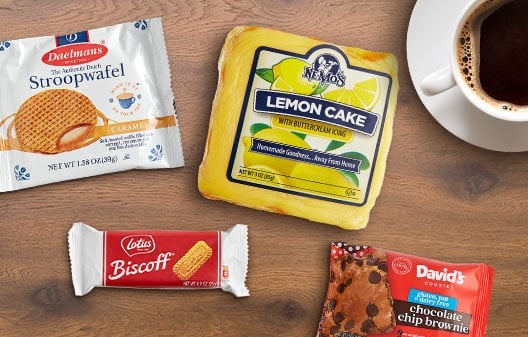 Shop Individually Wrapped Desserts
Individually Wrapped Desserts
By offering individually wrapped desserts, you'll be able to provide the perfect portion of food to satisfy your guests.
Stock Your Establishment with Bulk Snacks to Satisfy Your Guests
Ideal for cafeterias, convenience stores, schools, and more, wholesale snacks allow you to stay stocked with treats for your patrons or guests. Purchasing these snacks in bulk helps you to prepare for rushes and high volumes of customers. You can offer these foods as quick grab-and-go options near your registers, or make them a part of your main service by offering them with breakfast and lunch for guests to take as needed.
We offer a wide selection of prepackaged snacks, so you can accommodate your guests' varied taste preferences. Help your patrons to stay full by offering hearty jerky and meat snacks or savory chips and pretzels. Mints, candies, and gum can satisfy their sweet tooth, while crackers and cereal are great for snacking in between meals.
Choose wholesale snacks for your institution or retail store and keep your stock prepared for high volumes of guests and customers. These convenient prepacked snacks are easy for your patrons to grab on the go, and you can find a variety of options to satisfy a wide range of tastes. Plus, many of these snacks are individually wrapped to facilitate portion control and portability. For more food products, check out our
desserts
,
popcorn supplies
, and
concession stand foods
.