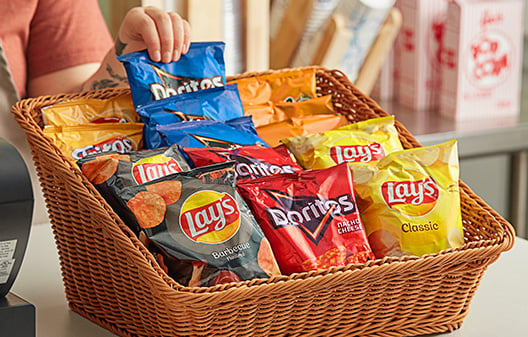 Shop Individually Wrapped Chips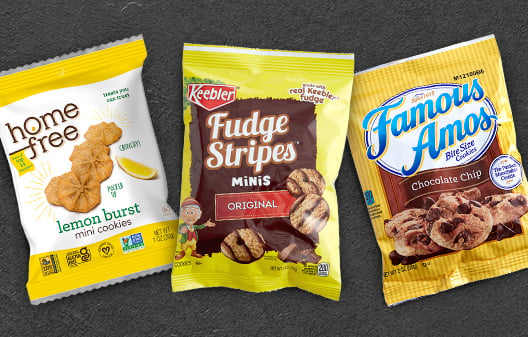 Shop Cookies
Cookies
Choose from a wide range of cookies to provide your guests with a delicious snack.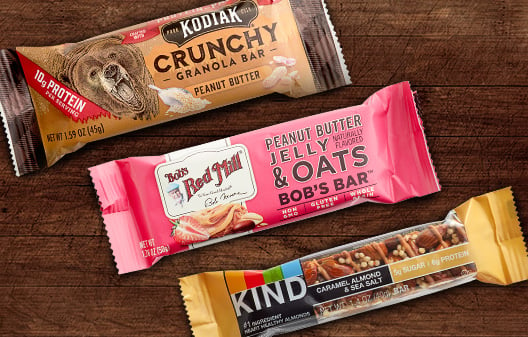 Shop Snack Bars
Snack Bars
Offer your guests a tasty and convenient way to satisfy their hunger with snack bars.
Shop Crackers
Crackers
Choose from a wide range of crackers to find the products that best fits your menu.
Shop Pretzels, Popcorns, & Snacks
Shop Individually Wrapped Candy
Give Customers or Students a Treat to Munch On with Our Bulk Individually Wrapped Snacks
If you operate a supermarket, convenience store, school cafeteria, or buffet, individually wrapped snacks are excellent to offer customers or students. We offer both savory and sweet options that are ideal as a side or snack at your concession stand or cafeteria food lines. We have an assortment of bulk individually wrapped snacks, including crackers, bread sticks, and oyster crackers that can complete your soups, dips, chili, and more.
We have a wide variety of snacks, such as sandwich crackers, soup crackers, and cookies. Our individually wrapped snacks come in an assortment of savory or sweet flavors, so you can find the ideal option to complete meals or offer as snacks. For guests with certain dietary preferences or restrictions, some of our products are kosher, allowing you to cater to a range of students or patrons.
Bulk individually wrapped snacks are ideal for convenience stores, buffets, and cafeterias as sides or to complement soups and dips. We have a range of sweet and savory snacks that are perfect for soups or to complete a pre-packaged lunch. Our individually wrapped snacks are available in bulk, so your market or dining hall will always be prepared. For more options if you run a cafeteria or buffet, see our
cafeteria trays
,
pump condiment dispensers
, and
paper soup cups and bowls
.