Shop Smoothie Mixes
Smoothie Mixes
Smoothie mixes add real fruit flavor to your frozen drinks while cutting down on the prep time.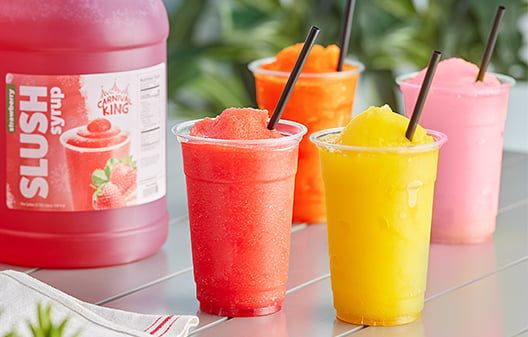 Shop Slushy & Granita Syrups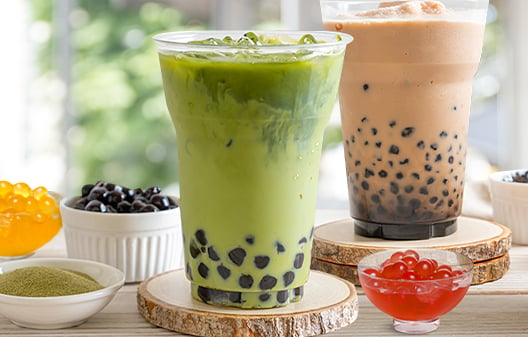 Shop Bubble Tea Supplies
Bubble Tea Supplies
Our bubble teas supplies include toppings, powders, and sweeteners for creating the perfect bubble tea.
Shop Fruit Purees & Mixes
Fruit Purees & Mixes
Ready-to-use fruit purees and mixes make it easy to add delicious fruit flavors to your beverages.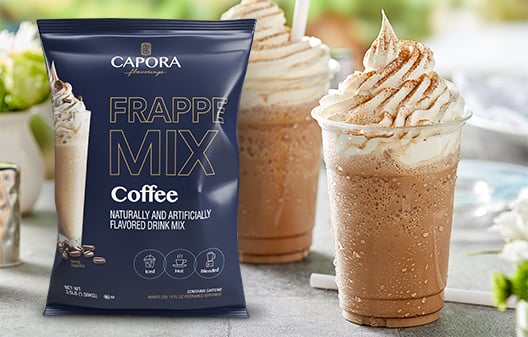 Shop Blended Ice Beverage and Coffee Mix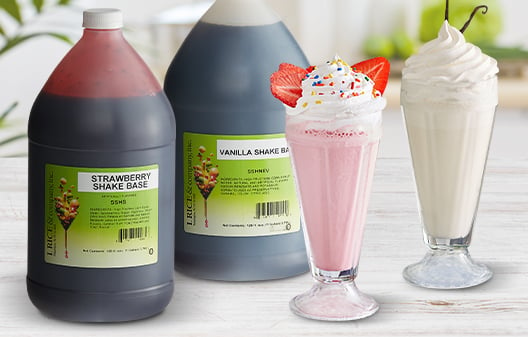 Shop Milkshake Bases & Syrups
Offer Your Customers a Refreshing Drink on a Warm Day with Iced and Frozen Beverages
On a warm day, customers enjoy cooling down with some cold iced and frozen beverages. Keep your restaurant, convenience store, juice bar, or cafe well stocked with a variety of cool drinks your customers can choose from. We carry selections from coffee mixes to smoothie mixes to slushy syrups.
Iced and frozen beverages go perfectly on a cafe menu year round. Choose from comforting flavors including chocolate, vanilla, caramel, peppermint, and more. Offer a variety of frappes and iced coffees that your customers will love.
If coffee isn't what you're looking for, try our sweet and fruity frozen drink mixes. Easily make delicious smoothies and cocktails with our wide selection of smoothie mixes and fruit purees. Enjoy our classic flavors like strawberry, peach, orange, raspberry, and others. For a more whimsical choice, we also carry a variety of Italian ice, slushy, and snow cone syrups. No drink station is complete without a
commercial blender
,
plastic cups and lids
, and some
drinking straws
.