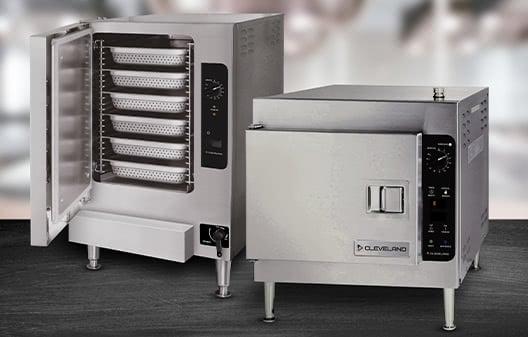 Shop Commercial Steamers
Commercial Steamers
Commercial steamers generate hot, humid air, which enables you to make dishes without oil or butter, preserving your food's natural flavor and color.
Shop Combination Ovens
Combination Ovens
A combi oven allows you to cook with both steam and convection heat, so you can create dishes with optimal flavor and texture.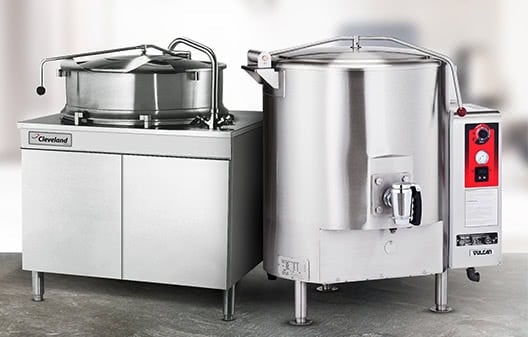 Shop Steam Kettles
Steam Kettles
Cook and heat up a variety of foods, such as soup, sauce, and pasta, to create consistently even dishes.
Cook a Variety of Different Foods Quickly and Efficiently with Commercial Steam Cooking Equipment
Commercial steam cooking equipment is energy efficient and designed to quickly cook a variety of foods with lower operating costs. We offer countertop, floor, and microwave steamers, and you can also select steam kettles, portion steamers, and combi ovens. Additionally, you can find a steam generator to hold steam kettles and keep foods at safe serving temperatures.
There are many benefits to cooking food with steam. These fast steamers release quick bursts of hot steam onto your foods, which warms them without making them soggy. Steaming food is also a healthy way to prepare it, as it does not involve cooking with butter or other fats and allows vegetables to cook without losing their nutritious vitamins and minerals.
Read more
Regardless of the type of business you run, steam cookers are essential to cooking or warming all of your signature dishes. Steamers are also more energy efficient than other cooking methods and will keep your utility costs low. Our large selection of commercial steamers is sure to have the perfect product for your unique needs. For related products, check out our
hot dog steamers
,
steamer racks
, and
bamboo steamer sets
.