Shop MetroMax Shelving
MetroMax Shelving
This MetroMax shelving is coated with an antimicrobial and corrosion-resistant finish that helps keep your storage space sanitary.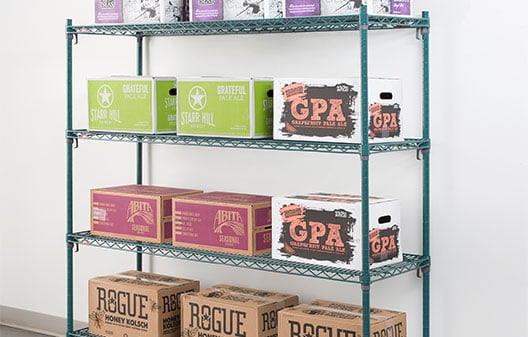 Shop Metro Super Erecta Wire Shelving
Metro Super Erecta Wire Shelving
Metro Super Erecta wire shelving and components can be configured to create durable storage solutions that are sturdy and affordable.
Shop Metro SmartWall Shelving
Metro SmartWall Shelving
If you're looking for shelving that can be mounted to the wall, consider Metro SmartWall shelves and attachments.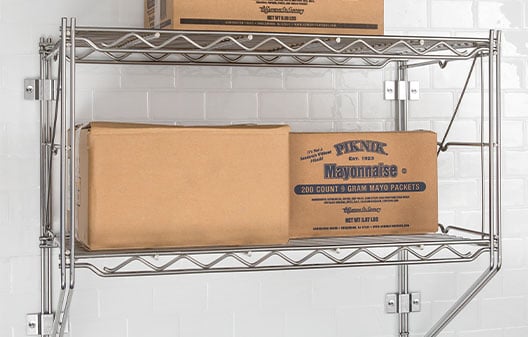 Shop Metro Erecta Wire Shelving
Metro Erecta Wire Shelving
Featuring an open wire design and chrome-plated finish, Metro Erecta wire shelving and components keep your dry storage goods organized.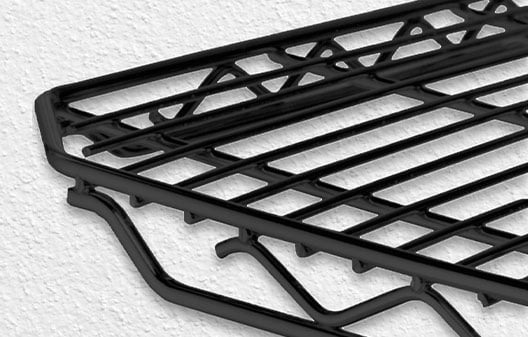 Shop Metro qwikSLOT Wire Shelving
Metro qwikSLOT Wire Shelving
Metro qwikSLOT wire shelving is designed to be adjusted easily without the need for tools as your storage needs elvove.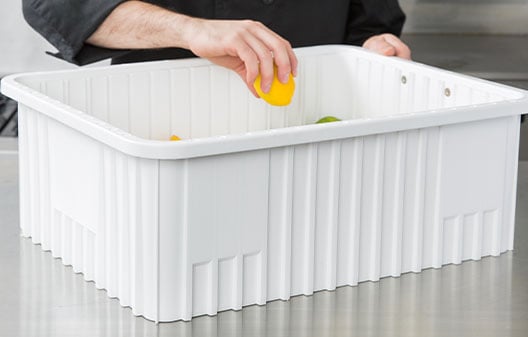 Shop Metro Shelving Parts and Accessories
Store Your Equipment and Ingredients on our Metro Shelving
From storing dry goods to cleaning equipment and cooking supplies, our wire and solid Metro shelving will keep your products secure and in easy reach. Load these sturdy shelves with bulk ingredients or heavy kitchen equipment in your restaurant. No matter what the storage situation looks like in your kitchen, you can find a product to meet your needs.
Keep your kitchen or storage space neat and tidy by ensuring that everything has a place on a shelf. Choose from our variety of solid shelves to organize and store all of your coffees and syrups, liquor bottles, or bulk dry ingredients. You can even find products that feature an antimicrobial coating, as an added sanitation precaution. From wall shelving to standing units on wheels, we have Metro shelves to fit your unique needs.
Although often overlooked, shelving space is vital to your kitchen operations. Keep all of your food items, cleaning supplies, and kitchen equipment organized with our Metro shelving. We even have parts, accessories, and kits that make it easy to customize your shelves. Choose from a variety of product lines and solve all of your storage problems. For more shelving options, try our Regency shelving, pass-through shelves, and microwave shelves.