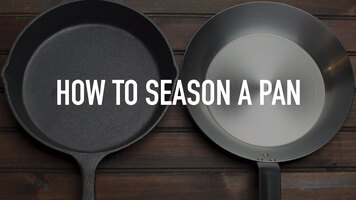 How to Season a Pan
Seasoning your pans enables you to cook great-tasting food with minimal oil, butter, or fat. It also provides a stick-resistant surface, allowing for easy clean up, and will keep your pans from rusting quickly. Check out this video to learn how to season cast iron and carbon steel pans. Follett Ice Device vs. Upright Bins
Unlike with an upright bin, dispensing ice with a Follett Ice-DevIce is fast and easy! It eliminates the need to scoop out the ice into containers for transport, making the dispensing process a whooping 10 times faster! Find out more in this short video. Ary VP120 and Sv1 Immersion Circulator
Learn how to preserve and cook your food via a vacuum packaging process with the Ary VP120 and Ary Sv1. Go from stored to freshly cooked food in a matter of minutes!