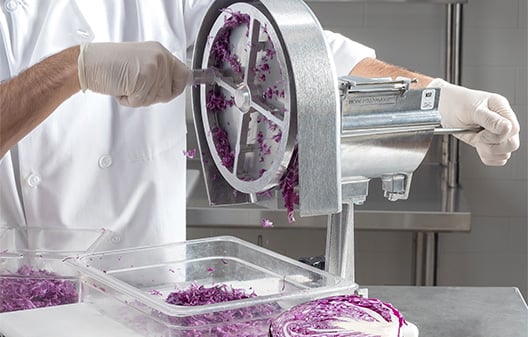 Shop Cutters and Slicers
Cutters and Slicers
Section entire pieces of produce like tomatoes and onions with commercial cutters and slicers.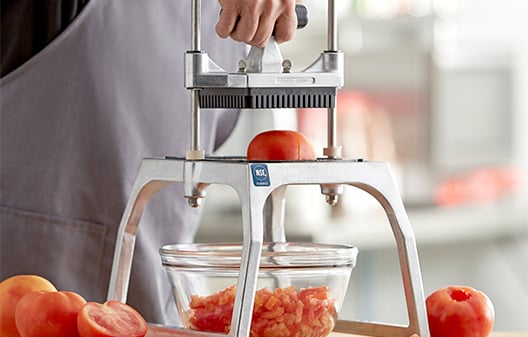 Shop Dicers
Dicers
Dicers finely chop fruits and vegetables for easy use in dishes like pasta, soup, and casserole.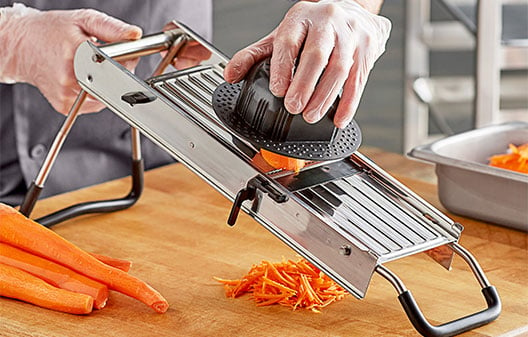 Shop Mandolines
Mandolines
Mandolines allow your kitchen to quickly and efficiently cut up a wide array of ingredients.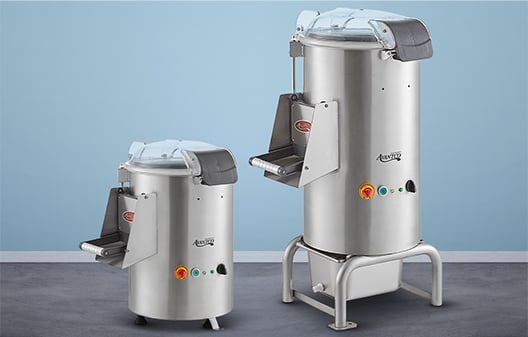 Shop Commercial Peelers
Commercial Peelers
Rapidly remove skins from foods like garlic and potatoes with the use of commercial peelers.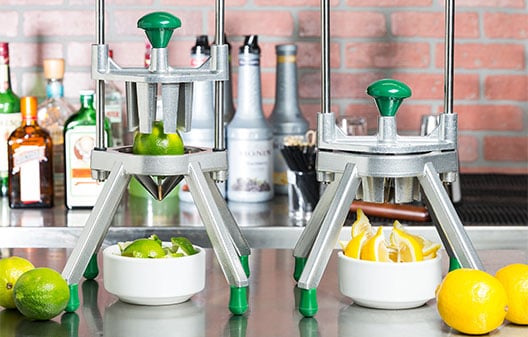 Shop Wedgers
Wedgers
Portion foods like oranges and lemons into perfectly-sized slices with a commercial wedger.
Shop Fruit / Vegetable Slicer, Cutter, and Dicer Parts and Accessories
Reduce Prep Time and Make More Consistent Food Portions with a Vegetable Cutter
Reduce the amount of time and labor spent on preparing fresh produce by using a vegetable cutter. These units enable users to chop, slice, wedge, peel, or portion fruits and vegetables in one swift motion or with the simple push of a button. Plus, by using a hand food chopper instead of a knife and cutting board, your foods will be more consistently sized, which will make your food presentation more professional.
By having the proper food dicer in your establishment, you'll be able to efficiently prepare vegetables for your salad bar, fruits for drink garnishes, or toppings for sandwiches. Plus, since each item features sharp blades, it creates even cuts on your produce and reduces the amount of wasted product. As an added bonus, every fruit cutter is specially designed to prevent users from cutting their hands while they're operating it, which will reduce the number of injuries in your kitchen.
Whether you need to slice, dice, core, or chop produce, we're sure to have the vegetable cutter for you. Not only do these units save you time during the preparation process, but they also reduce the amount of manual labor required from your employees. Additionally, since these machines make the cuts for you, staff members of any skill level can easily operate them. For other great items for preparing produce in your kitchen, check out our
salad spinners
,
colanders
, and
cutting boards
.