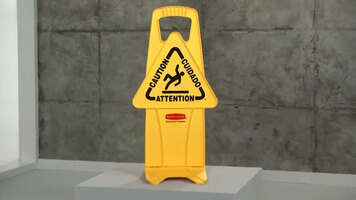 Rubbermaid Safety Systems
Rubbermaid's safety floor signs are made of light-weight, molded plastic that can easily be stored or transported. Watch this video to learn more about the importance of safety signs!
Taylor THD50 Heavy Duty Portion and Receiving Scale
Explore the durability and functionality of the Taylor THD50 50 lb. mechanical portion scale by watching this video! Including features such as a stainless platform, internal stop mechanism, and shatterproof lens, this quality scale ensures long prod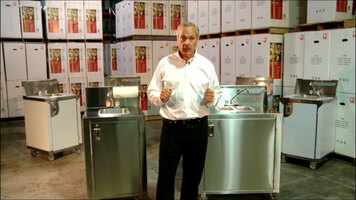 Features of Crown Verity Portable Sink Carts
The wide variety of features and options of the Crown Verity Portable Sink Carts make these sinks perfect for all kinds of indoor and outdoor food preparation. This video will show you each of these features and how they will benefit your business!