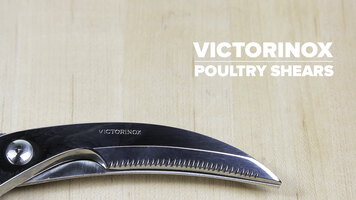 Victorinox Poultry Shears
If you need durable shears to smoothly cut meats, check out this video to learn about the Victorinox 10" poultry shears! With great safety features like non-slip handles and a blade locking mechanism, these shears are perfect for a variety of uses.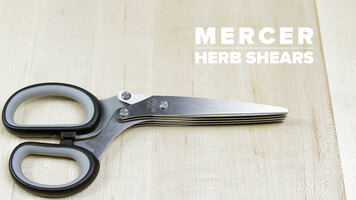 Mercer Herb Shears
If you are chopping and mincing leafy fresh herbs, these Mercer herb shears are a must-have! These herb scissors make quick work of fresh herbs and even come with a safety cover that doubles as a convenient cleaning tool.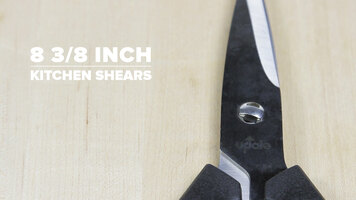 8 3/8 Inch Kitchen Shears
Strength and durability, combined with versatility, make these 8 3/8" kitchen shears the perfect all-purpose shears for any kitchen. Check out this video to see the many great features that these shears have to offer!