Shop Instant Mashed Potatoes
Instant Mashed Potatoes
Skip the peeling and whip up real mashed potatoes in a fraction of the time with Idahoan instant mashed potatoes.
Shop Casseroles and Hashbrowns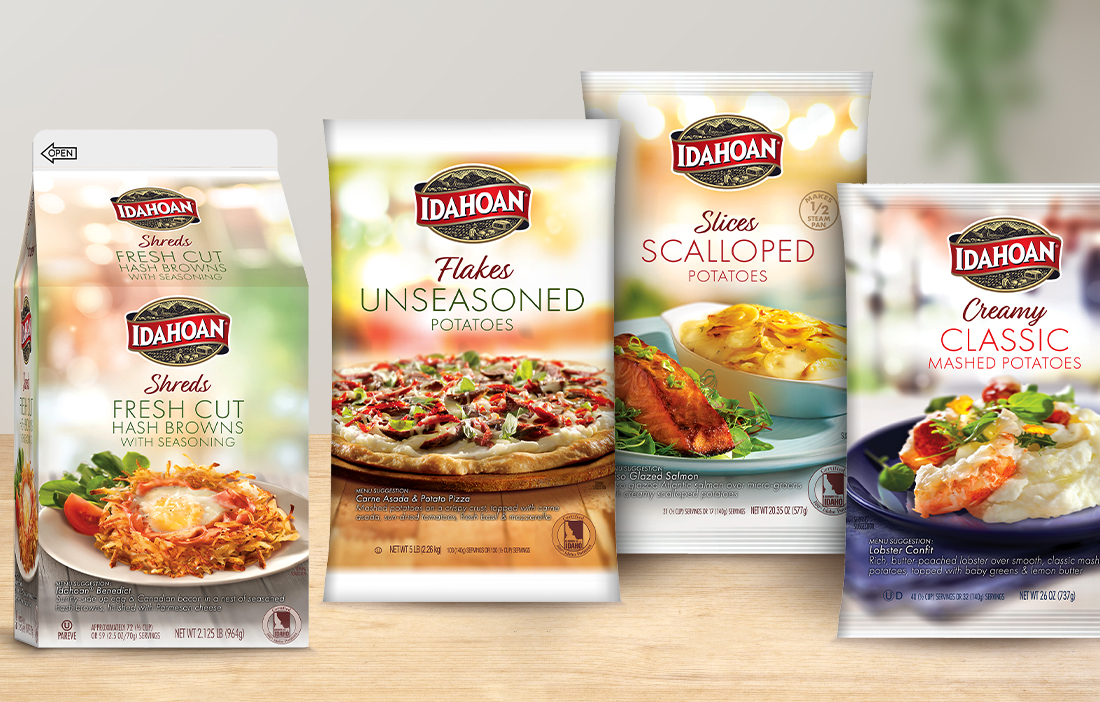 Shop All Idahoan Products
All Idahoan Products
Shop for all bulk Idahoan potato products and add high-quality potato dishes to the menu at your restaurant or diner.
Shop All Categories
Idahoan Potato Products Have the Great Flavor of Real Idaho Potatoes
The Idahoan brand was founded in 1951 when a group of local potato farmers collaborated with local business men to bring quality Idaho potato products to the market. With over 180 products available, Idahoan packages their offerings for foodservice and retail applications. Idahoan uses only high-quality potatoes grown in Idaho, which are known for their superior taste and texture.Idahoan potato products allow restaurants to add great-tasting potato dishes to the menu. Also useful as ingredients, Idahoan dehydrated potato products can be used to thicken soups or prepare casseroles. Idahoan products help cooks to save time in the kitchen while providing dishes with natural, homemade taste.