25" Fryer Clean Out Rod
Use this handy 25" fryer clean out rod to clear your hard-to-reach fryer drains!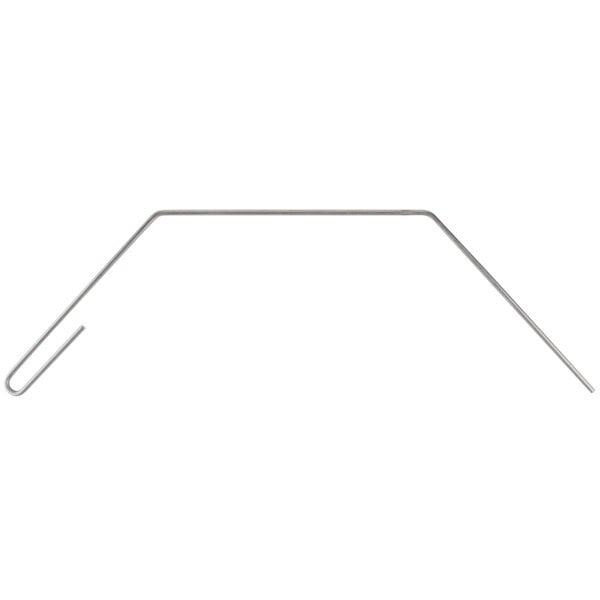 Over time, your fryer drains can become clogged with food particles and hardened fryer oil, impacting the amount of time it takes to drain and filter your oil. You can simplify this difficult task by using the 25" fryer clean out rod to clear your clogged drains. Simply place the straight portion into the blocked drain line to break up hardened fryer oil.
"This rod makes cleaning out our fryers easier than it has ever been. The angle of the bend allows for quick and simple clearing of solid debris that has settled at the bottom. We went from taking ~20 minutes a unit to about 5."
Read More Reviews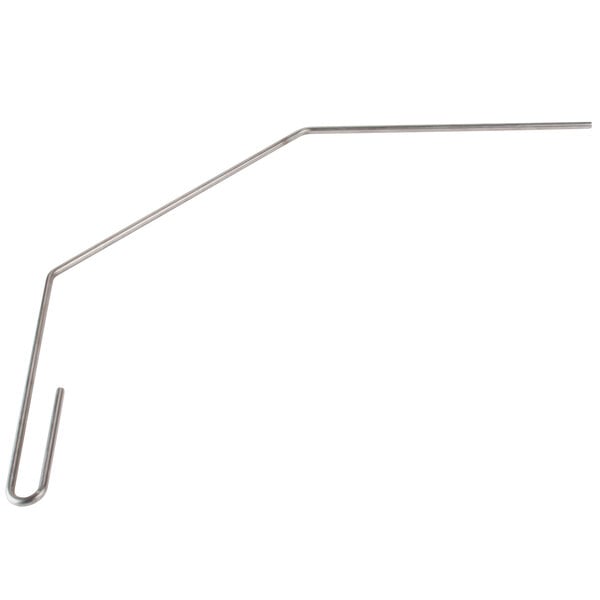 Angled Shape
The angled shape of this rod is designed so that you can reach your clogged drain while still maintaining a firm grip on the handle.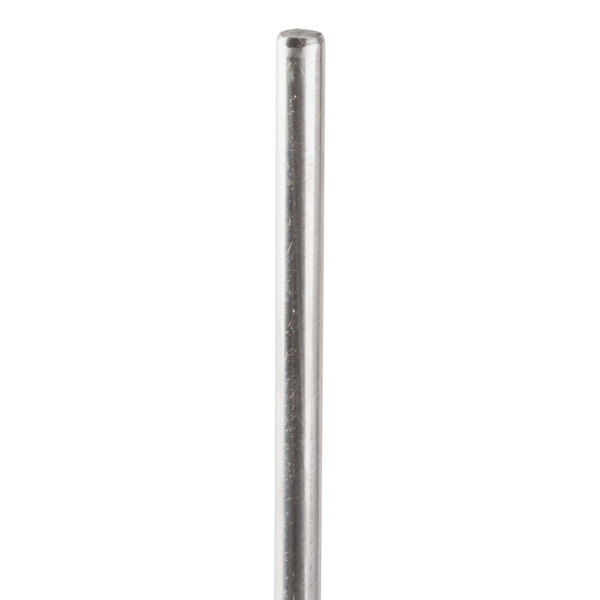 Stainless Steel
Made of durable stainless steel for long-lasting use, this rod is easy to clean and resistant to rust or corrosion.
Customer Reviews
People Talk About:

fryer

clean

cleaning

fryers

Great

job

deep

ROD

tool

drains

Arrange by

Reaches deep into the fryer crevices and drain hole to knock loose any debris when cleaning. We also use it for retrieving fallen pieces of fish.

Pretty basic fryer cleanout rod. Does what it's supposed to do. Our old one got lost during a transition into our new building. Cant see how you would break or wear one of these out

This is a amazing product. It was very hard to find this product in stores and was glad we found it online. Also much much cheaper than in the stors the angle works great and makes sure the fryer is clean out every-time.

This tool is a lifesaver! When trying to clean our fryer, this tool is perfect for getting out the gunk that has settled to the bottom.

Very good and very affordable product, gets the job done in a very efficient way, Every kitchen should have this item, it will also make the filtering process easier

this is a very simple product with one job: clean out the fryer. and that it does. well made, solid feel, does not fail you

This clean out rod makes cleaning any fryer very easy and very fast. It helps with unclogging of the grease drains in fryers. Will purchase this item again! Highly recommend!

Our employees were having a hard time reaching the bottom of the deep fryer to clean out all the crumbs. With this tool it made it much easier and faster to clean the deep fryer. Would definitely recommend

Man I got tired of looking for wire coat hangers in my building to clean the fryers! This piece is the perfect size, well made and shaped funky enough that it's really difficult to lose. Super happy with this purchase.

A great product to use if you change your fryers! Unclogs the fryer quickly and efficiently. Will purchase again if I need another one in the future. Great for the money !

pretty simply product but indispensable. It is great for cleaning out the bottom of the fryer where all of the little pieces of food break off and get stuck

It may seem like a small thing, but this helps on older fryers with manual drains to clean and empty them properly. The size and shape are perfect and it is a nice heavy duty construction.

Rod does exactly what it is supposed to do. Nice to have when cleaning out your deep fryer. Must have. Is sturdy and does the job.

Cut my oil change out time in nearly half. The angle on this is perfect to get in and get out. Very thankful for this product.

good long fryer clean out rod is the best tool for cleaning out clogged fryer drains. Simply place the straight portion into clogged drain line to break up hardened fryer oil.

This deep fryer cleaning tool is Ok it does the job, it is however hard to get into the deep corners & around everything but it does the job & for the money its a great value

We basically only fry tortillas but they can really jam up the tube when you are cleaning it. This rod makes it really easy to clear the drain so you can clean it out!

Cheap, efficient and does the job. I search for more expensive options, but found this and decided to give it a try and it worked like a charm.

I am sure if you have a deep fryer you know what this is, if you don't buy it when you do your boil out you will find it the handiest tool ever made

For such a simple product, this product definitely goes a long way! Has helped make the job ALOT quicker which we all know that cleaning a fryer can be a pain in the butt. VERY HAPPY with this purchase

THIS IS A NICE RIGID ROD TO CLEAN OUT DRAINS CLOGGED FROM FOOD PARTICLES, WILL NOT BEND EASILY AND YOU ARE ABLE TO GET FIRM GRIP.

Just what i needed to get to that hard to reach place inside the deep fryer. Great product for the price. It should last for years

These simple but important piece can solve lots of issues with a fryer. The correct angles helps clear the drain and prevents issues and problems.

This helps us a lot when we clean the fryer. It knocks the crumbs and gunk that accumulates at the drain hole on the fryer very nicely.

This rod makes cleaning out our fryers easier than it has ever been. The angle of the bend allows for quick and simple clearing of solid debris that has settled at the bottom. We went from taking ~20 minutes a unit to about 5.

Bought a few of these to replace the aluminum goofer sticks that came with our fryers. This is a good high quality design that doesn't break or bend with ease. would definitely recommend.

Great product saves me a lot of time cleaning the cookers out you have a cooker you need to buy one of the cleaning rods its a life saver

Perfect standard length that will do the job for MOST commercial fryers. A must have for cleaning fryer and keeping it healthy long term. Sturdy and good quality. Happy with quality and price.

If the wire coat hanger had a bigger, badder older brother, this is what it would look like. Indispensable tool, seriously... does what it is supposed to do and does it well.

Great item to help clean grease fryers. Our cooks find this to be a "must have" as it does its job and assists in the proper and efficient clesning of heavily used fryers.

This is a great rod for cleaning fryers right after service when the fryer is still hot! Easy to reach inside of the drain and break up bits of food for quick draining!!!
Leave a review of this product!
If you've used this product, log in and leave a review to tell us and other customers what you thought about it.
Login or Register