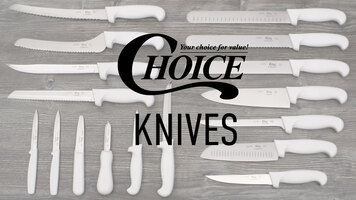 Choice Knives
From oyster knives to boning knives, Choice offers the perfect knife for every kitchen task, ensuring your kitchen is equipped with all the proper commercial cutlery it needs. Made of high carbon 420 stainless steel, these knives offer long-lasting durability at a price that is sure to meet your budget!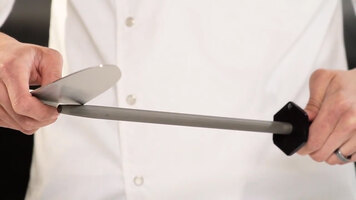 Dexter-Russell Sharpening Steel
This Dexter-Russel sharpening steel is a perfect solution to dull knives. In a few quick motions, your knives will be restored and ready for use!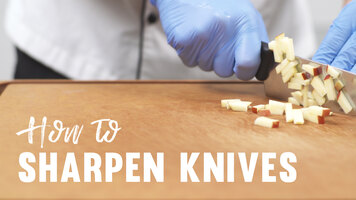 How to Sharpen Your Knives
Keep your knives sharp and performing at a high level with regular sharpening and maintenance! Watch this video to learn the proper techniques to sharpening with a stone, and how regular maintenance will extend the life of your knives!